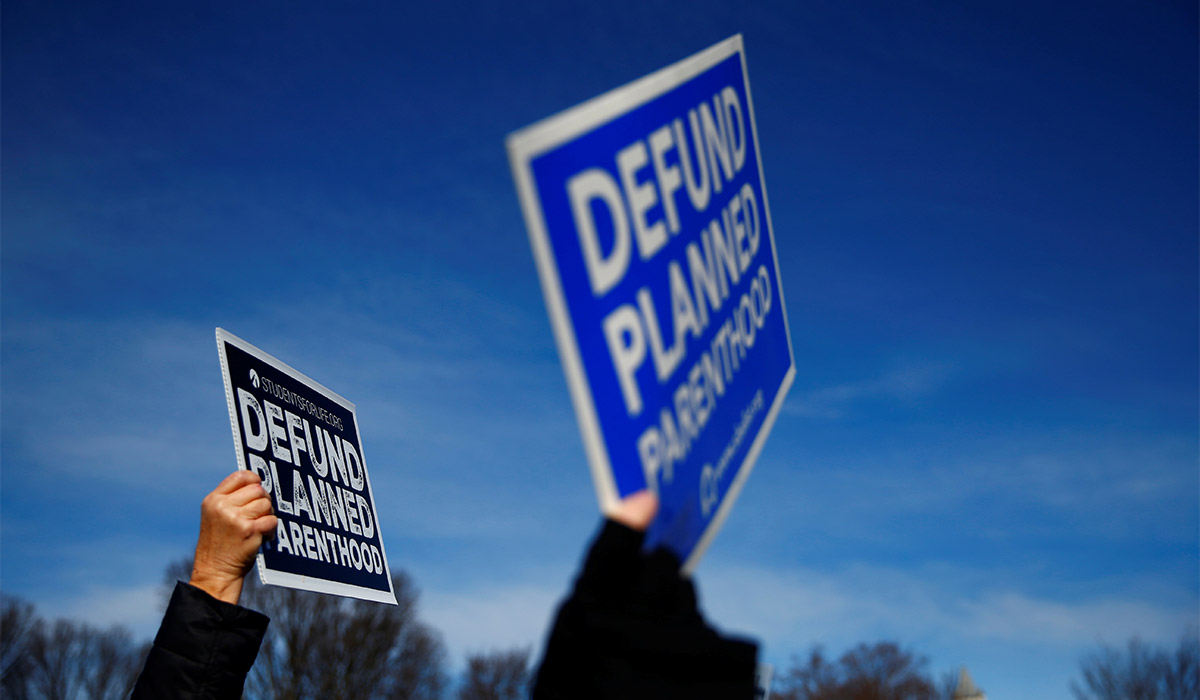 A coalition of pro-life organizations sent a letter to the Trump administration Tuesday asking that Planned Parenthood be removed from the network of family-planning providers that receive federal grants.
More than 85 groups signed the letter, which was addressed to the Secretary of Health and Human Services Alex Azar, asking him to reinstate a short-lived regulation implemented under President Ronald Reagan that prevented abortion providers from accessing federal Title X grants.
"The result of this policy is simply to separate the Title X network of family planning providers from abortionists like Planned Parenthood – the nation's largest abortion chain," states the letter, which was signed by prominent pro-life groups like Susan B. Anthony List and National Right to Life.
President Trump, having been briefed on the women's health-care alternatives to Planned Parenthood by Kellyanne Conway, is considering eliminating abortion providers' access to Title X grants, Axios reported Monday.
Conway reportedly emphasized Planned Parenthood's exclusively Democratic political activism and the ubiquity of pro-life views among Republican lawmakers in her conversations with Trump, who appeared receptive but said he wanted to speak to his daughter Ivanka before making a final decision.
Planned Parenthood — which receives $50–60 million of the Title X program's total $286 million in funding, according to the pro-life groups — pushed back on the notion that the rule change would affect abortion providers exclusively, arguing that the new regulation would likely prevent Title X recipients from even discussing abortion with patients.
"This proposal is outrageous, and it is dangerous," Planned Parenthood executive vice president Dawn Laguens said in a statement. "This is a domestic gag rule — and would be a radical departure from the way health care has operated in the United States up until now. This would prevent millions of people from getting birth control and preventive care at Planned Parenthood health centers, and at the same time would force doctors and nurses to lie to their patients across the country."
Send a tip to the news team at NR.