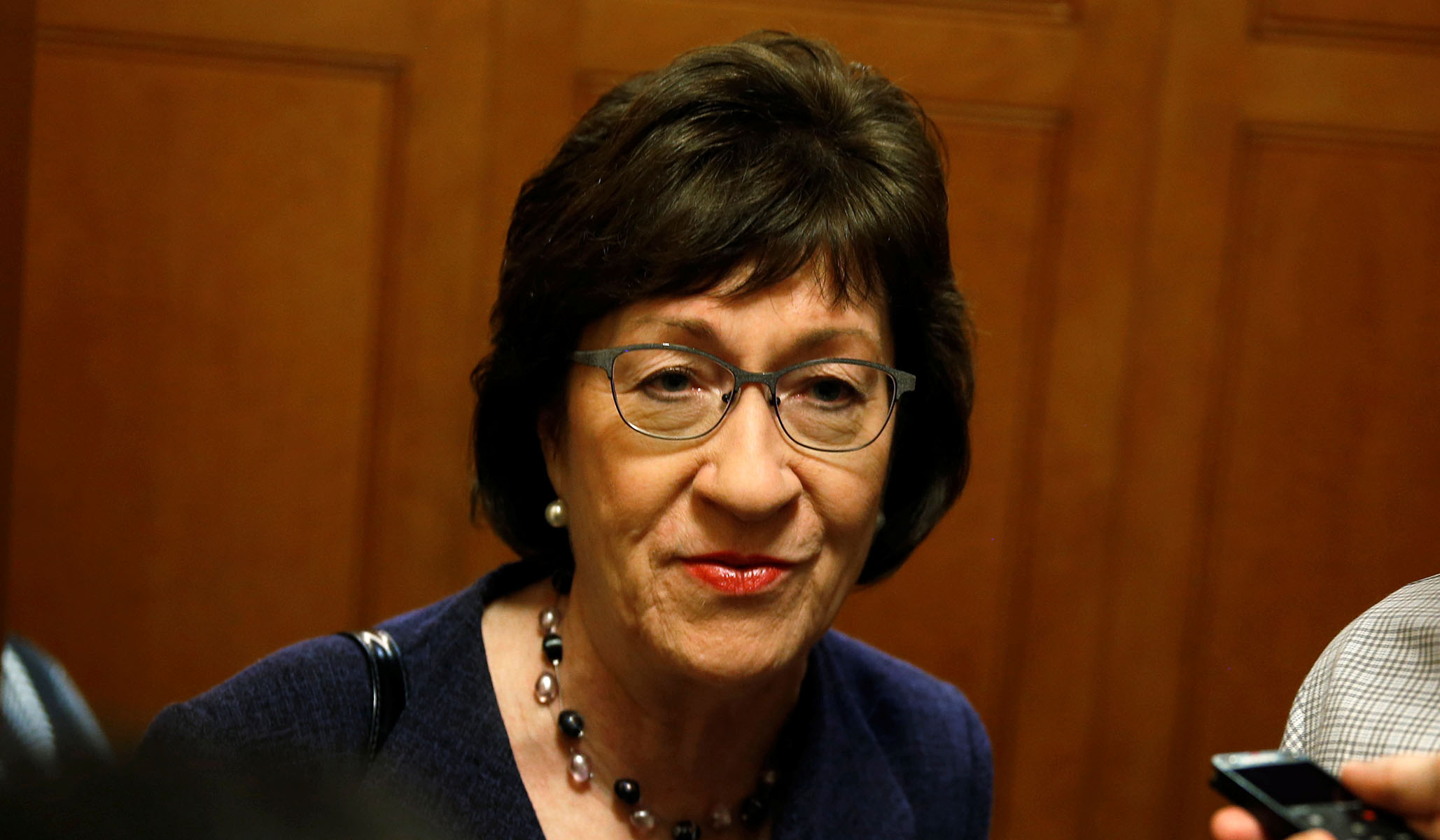 Planned Parenthood Action Fund will unveil Wednesday a new series of television ads urging Republican senator Susan Collins of Maine to oppose the confirmation of Supreme Court nominee Brett Kavanaugh.
The commercials, obtained by The Hill, will air on cable and broadcast beginning Wednesday afternoon as part of a six-figure campaign designed to pressure Collins, a centrist, pro-choice Republican, against voting to confirm Kavanaugh due to concerns that he would help overturn the landmark 1973 Roe v. Wade decision.
"Senator Collins asked to hear from Mainers and here they are, loud and clear, asking her to oppose the nomination of Brett Kavanaugh to the Supreme Court," said Dawn Laguens, the executive vice president of Planned Parenthood Action Fund.
One ad features eight Maine women, seven of whom identify as independents and supporters of Collins's 2014 reelection bid, seated around a table discussing access to abortion as a right owed to all the women of the state. "If she really, really believes in women's rights and what she's saying then she needs to stand up," one of the women says.
Another ad, titled "Not Enough Information," argues that Collins would be negligent to support Kavanaugh's confirmation given the supposed lack of information available about his views.
"If you vote yes for something without knowing the full story, that's irresponsible, like you're not doing your due diligence," one participant says in the ad, parrotting Democratic complaints about the 35-month period of Kavanaugh's tenure in the Bush White House for which no documentation has been provided.
Send a tip to the news team at NR.