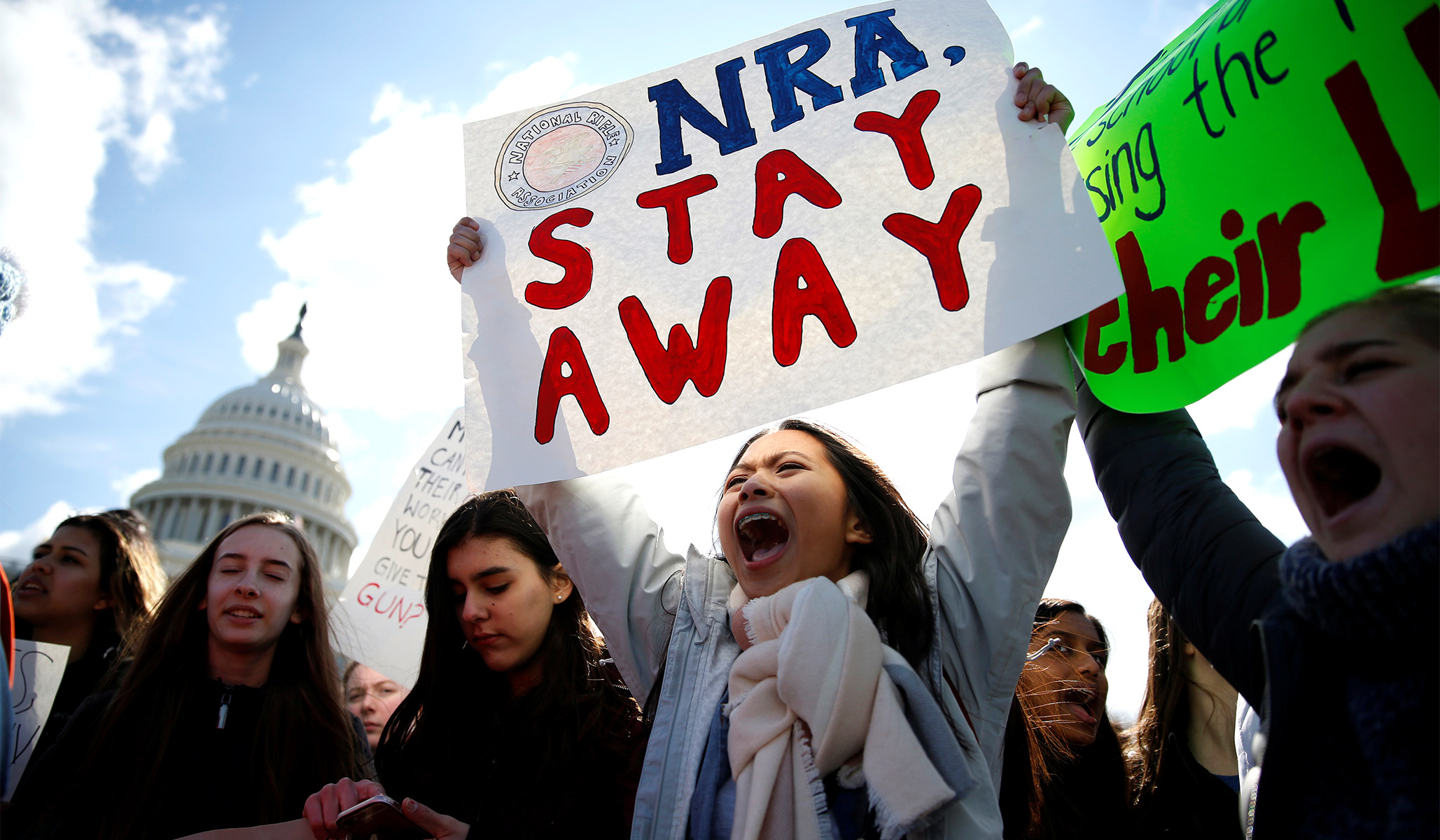 A majority of U.S. teens and their parents now fear a shooting could occur at their school, according to a recently released Pew poll taken after the Valentine's Day mass shooting in Parkland, Fla.
The poll, which relied on responses from 743 students ages 13 to 17 and 1,058 parents of children in the same age group, found that 57 percent of teens are "very" or "somewhat worried" that a shooting could occur at their school. Parent concern mirrored that of students: 63 percent reported they were at least "somewhat worried" their child's school could become the site of a shooting.
The surveys were conducted in March and April after the shooting at Marjory Stoneman Douglas High School, which claimed 17 lives, sparked mass demonstrations for increased gun control legislation.
Teens and parents were also asked their opinion on potential antidotes to the recent surge of school shootings.
The most popular solution, endorsed by 86 percent of teens, focused on preventing the mentally ill from gaining access to guns through increased screenings and mental health treatment. Installing metal detectors at school entrances proved almost as popular; 79 percent of teens said it was an effective approach.
A significantly smaller share of respondents, just 39 percent, said arming teachers would be an effective approach and 35 percent said it would not be effective at all.
Views on banning assault-style weapons diverged along racial lines, roughly 80 percent of black and hispanic students said the measure would be at least "somewhat effective," while only 59 percent of white students said the same.
Support for stricter gun control laws surged in the wake of the Parkland shooting, peaking at 66 percent on February 20, but has since declined by roughly ten percent, according to an April 11 Quinnipiac poll.
Editor's Note: This article originally misstated the percentage of teens surveyed who are very or somewhat worried that a shooting could occur at their school as 53 percent. In fact, it is 57 percent. 
Send a tip to the news team at NR.