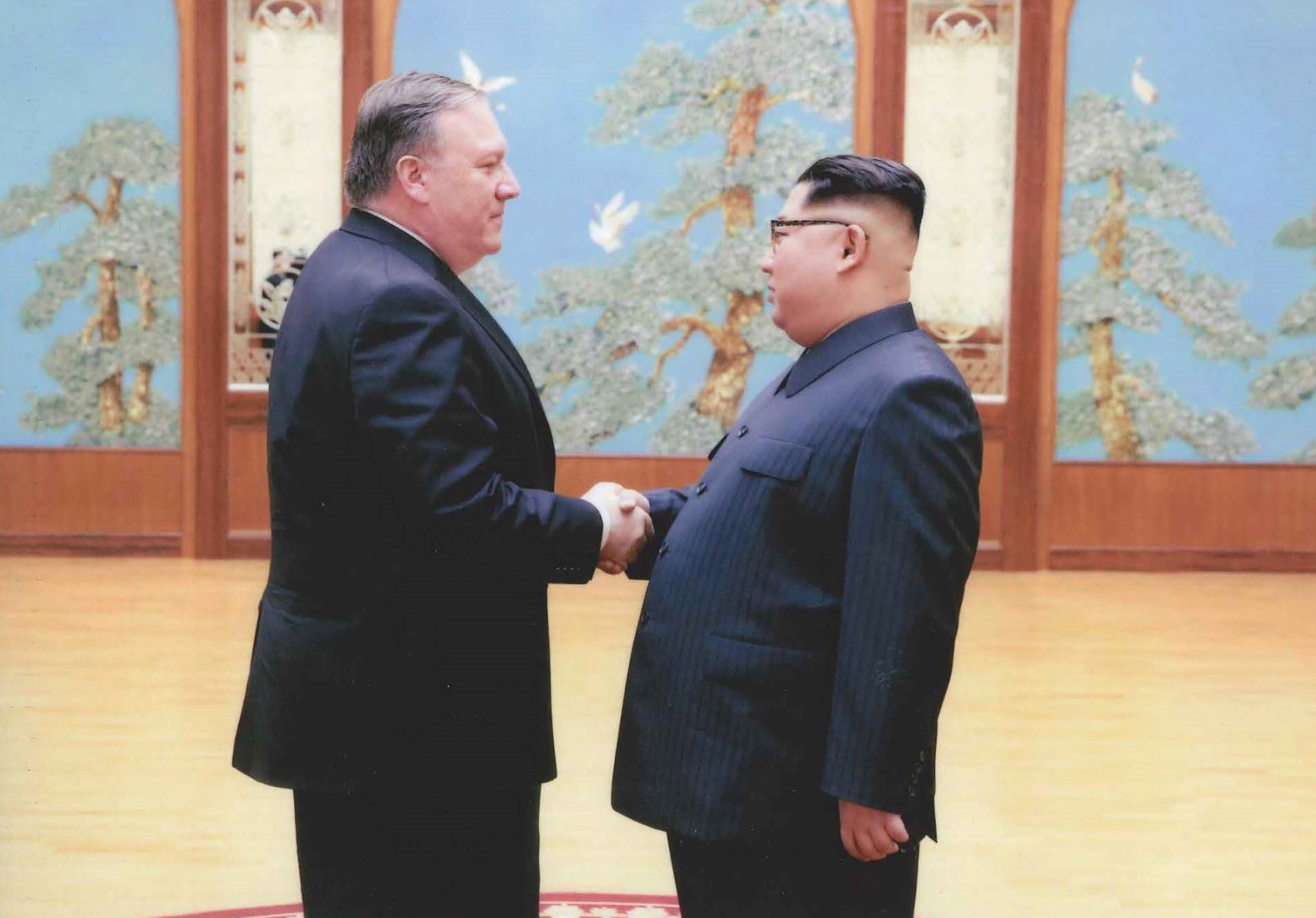 Secretary of State Mike Pompeo dined with a senior North Korean official in New York on Wednesday to continue discussing the details of the expected summit between President Trump and leader Kim Jong Un.
Top Kim Jong Un aide and former military intelligence chief Kim Yong Chol touched down at JFK International Airport for dinner with Pompeo, who travelled from Washington, D.C. to meet him. He is the highest-ranking North Korean official to visit the U.S. in 18 years.
The two had a working dinner at a high-rise building in east Manhattan near the United Nations headquarters, and Thursday will be a "day full of meetings" for the two, the White House said.
"The potential summit between POTUS and Chairman Kim presents DPRK with a great opportunity to achieve security and economic prosperity," Pompeo wrote on Twitter after the dinner. "The people of North Korea can have a brighter future and the world can be more peaceful."
Good working dinner with Kim Yong Chol in New York tonight. Steak, corn, and cheese on the menu. pic.twitter.com/1pu4K3oym7

— Secretary Pompeo (@SecPompeo) May 31, 2018

Trump earlier this month cancelled the highly-anticipated summit with North Korea, planned for Singapore, citing "tremendous anger and open hostility" from the rogue nation. North Korea had again threatened the U.S. and complained about the White House's hope that the Korean Peninsula will be completely denuclearized.
Pompeo added that North Korean officials had simply stopped responding to U.S. efforts to coordinate the logistics of the meeting.
Since then, however, North Korea, groaning under U.S. sanctions, has said it is willing to restart negotiations, and the Trump administration has been working furiously to see if the historic peace talks can eventually happen, later if not on the original June 12 date.
"If it happens, we'll certainly be ready," said White House Press Secretary Sarah Sanders on Wednesday. "We're going to continue to shoot for June 12th."
U.S. diplomats also met North Korean officials this week in Singapore and in the Korean Demilitarized Zone between the Koreas.
Pompeo spoke to Kim Jong Un personally when he secretly travelled to Pyongyang over Easter weekend. The secretary of state said the two countries have a "shared understanding" about what the goals of the peace talks are.
South Korean President Moon Jae-in is also coordinating closely with the White House on the summit, and has met with both Trump and Kim Jong Un in his efforts to make sure the meeting happens. Japanese Prime Minister Shinzo Abe is also in close contact with Trump and wants the summit to occur.
North Korea and the U.S. never officially declared an end to the three-year Korean War, which ended in 1953 with an armistice instead of a peace treaty.
NOW WATCH: 'U.S. And North Korea In NYC For Nuclear Talks'

Send a tip to the news team at NR.