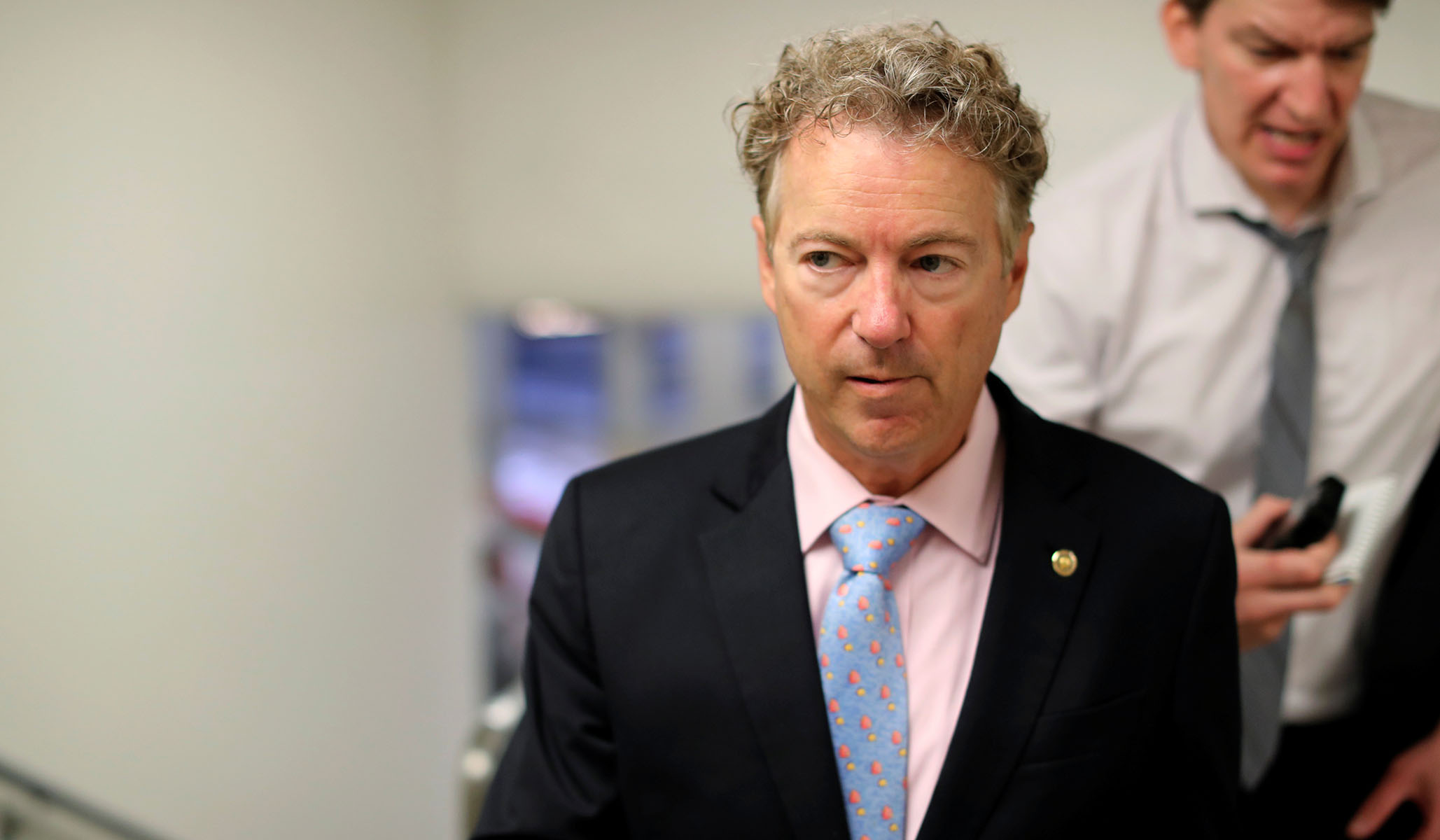 Senator Rand Paul lambasted his colleagues Thursday for their eagerness to impose more sanctions on Russia, warning that closing channels of communication would risk war.
"Trump Derangement Syndrome has officially come to the Senate," the Kentucky Republican began on the Senate floor. "The hatred for the president is so intense that partisans would rather risk war than give diplomacy a chance."
Paul was arguing against a resolution from Senator Bernie Sanders (I., Vt.) that would slap more sanctions on Russia and reprimand the country for interfering in U.S. elections.
"Does anybody remember that Ronald Reagan sat down with Gorbachev and we lessened the nuclear tensions?" Paul continued. "Kennedy at the height of the Cold War had a direct line to Khrushchev, and it may have prevented the end of the world. . . . I would rather that we still have open channels of discussion with the Russians."
Paul's consistent defense of President Trump's Monday meeting with Russian president Vladimir Putin has set him apart from his fellow congressional Republicans, who have been critical of the meeting and the joint press conference that followed it.
"We should stand firm and say, 'Stay the hell out of our elections,' but we should not stick our head in the ground and say we're not going to talk to them," Paul said. "This has gotta stop. This is crazy hatred of the president. This is crazy partisanship that is driving this."
Sanders pushed back, saying his proposal has "nothing to do with ending diplomacy."
Send a tip to the news team at NR.