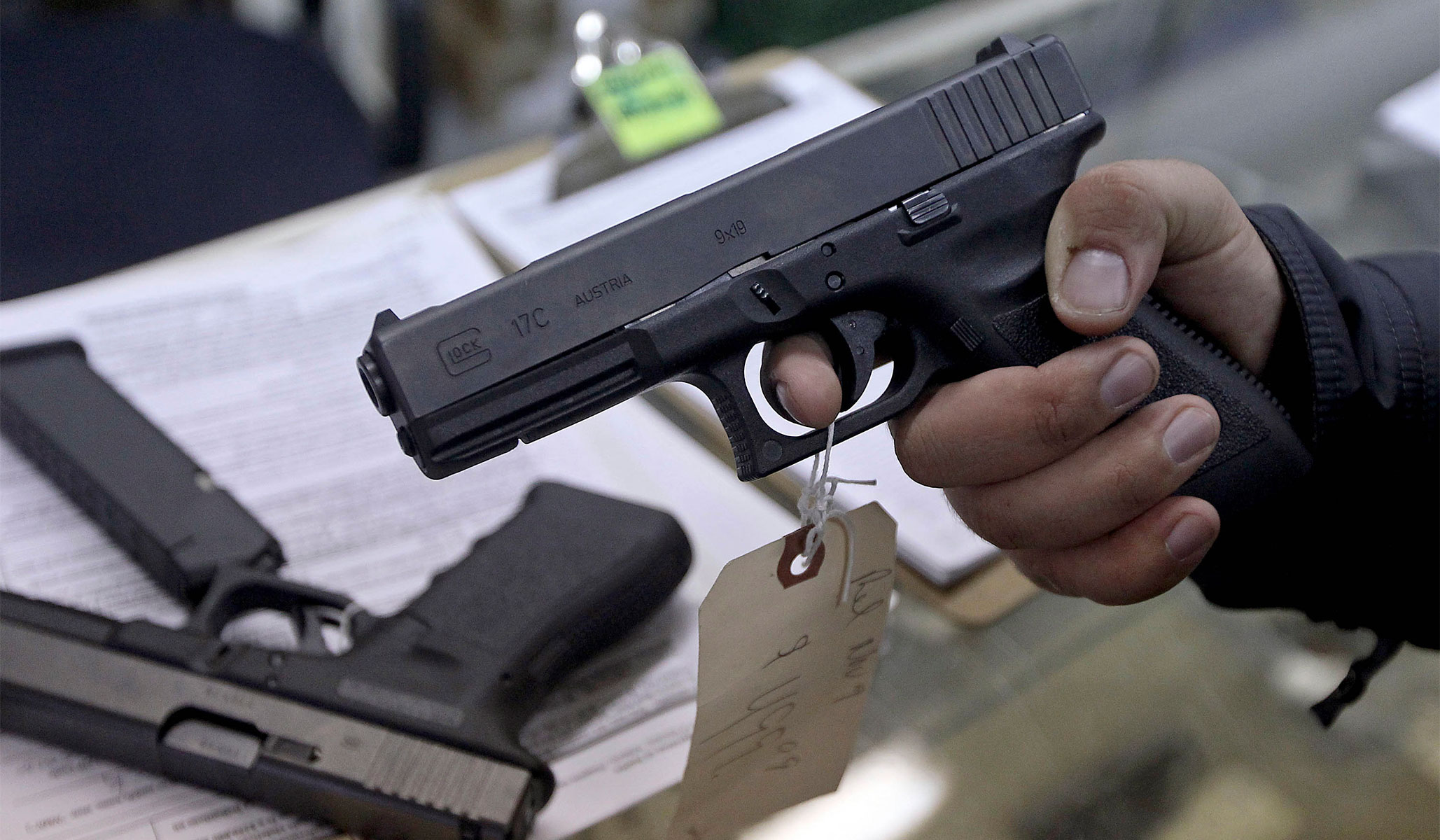 The state of Florida had t0 revoke 291 conceal carry permits after an employee failed to conduct a required review.
From February, 2016 to March, 2017 the employee in charge of conducting further review on 365 applications that did not pass the FBI's National Instant Criminal Background Check System failed to do so because she could not log in, an an Inspector General's investigation initiated by the Florida Department of Agriculture and Consumer Services determined.
Durng that period, the department approved tens of thousands of concealed-carry permits, especially after applications spiked following the June 2016 Pulse nightclub shooting that killed 49 people in Orlando.
"This was a very serious issue," Florida agriculture commissioner Adam Putnam said at a press conference on Saturday about the issue. "We took immediate action and implemented the Inspector General investigation. I didn't wait on a news story to take action."
The NICS system, which checks an applicant's record for "non-criminal disqualifying offenses" in other states, weeds out applicants that are illegal immigrants, have been imprisoned for over a year, have drug-use convictions from the past year, have been ruled mentally ill by a court, or were dishonorably discharged from the military.
Criminal background checks were still conducted with two other databases, the Florida Crime Information Center database and the National Crime Information Center database.
Over a month after Lisa Wilde, the employee in charge of conducting background checks, found that she could not log into the NICS system, she reported it to the Florida Department of Law Enforcement, but did not follow up or fix the problem. Another employee finally noticed that the department was not receiving any denial notices and reached out to the FDLE to get to the bottom of the mystery, according to the June 5, 2017 state investigation report obtained by the Tampa Bay Times.
Wilde, who claimed she worked in the FDACS mail room until 2013, said she "didn't understand why I was put in charge of" conducting the background checks. She has since been fired.
"The integrity of our department's licensing program is our highest priority," department spokesman Aaron Keller said. "As soon as we learned that one employee failed to review applicants' non-criminal disqualifying information, we immediately terminated the employee, thoroughly reviewed every application potentially impacted, and implemented safeguards to prevent this from happening again."
Putnam has promoted the expansion of the concealed-carry-permit system as one of his proudest accomplishments. Now a Republican candidate for governor, Putnam emphasized at a press conference in 2012 that the time for permit approval had dropped from twelve weeks to 35 days during his tenure.
Correction: This story has been updated to reflect that Florida did not conduct a further required review on 365 applications, but did conduct background checks using other systems.
Send a tip to the news team at NR.