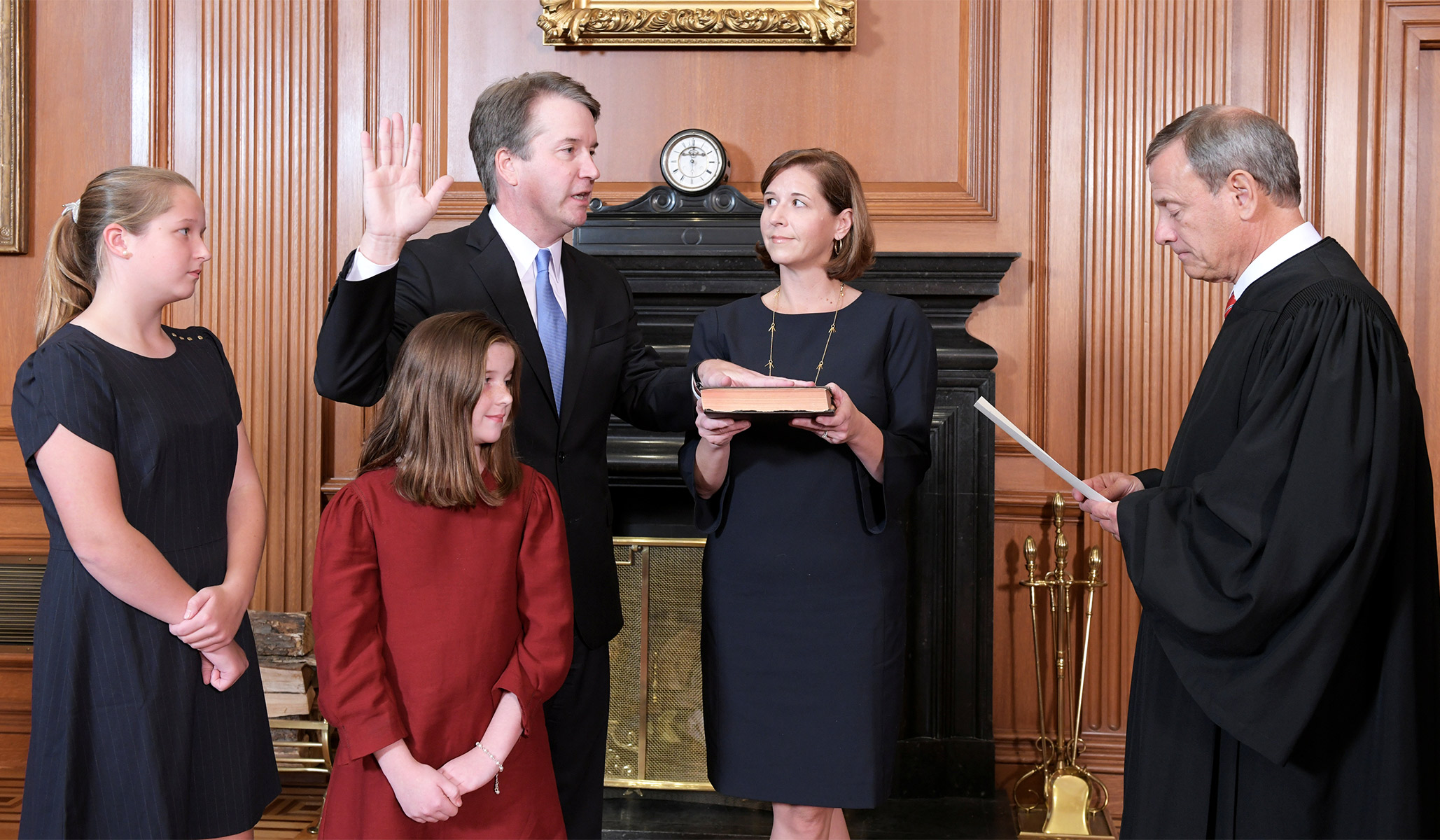 Newly confirmed Justice Brett Kavanaugh made Supreme Court history by hiring an all-female law-clerk staff, the New York Times reported on Sunday.
He met with his four clerks on Sunday as he prepared for the Court's second week of arguments. Of the four, Kim Jackson worked for Kavanaugh on the D.C. appeals court while Shannon Grammel, Megan Lacy, and Sara Nommensen clerked for other appeals court judges.
Kavanaugh missed the Supreme Court's opening week as the acrimonious battle over sexual-assault allegations against him dragged out past the opening of the new session, which began on October 1.
The Senate confirmed Kavanaugh on Saturday afternoon by the razor-thin margin of 50 to 48 votes.
During the confirmation process, Kavanaugh touted his record of promoting women in the workplace, as well as coaching his daughters' basketball teams, which he said he enjoys "more than anything I've ever done in my whole life."
"A majority of my 48 law clerks over the last 12 years have been women," the judge told the Senate Judiciary Committee. "In my time on the bench, no federal judge — not a single one in the country — has sent more women law clerks to clerk on the Supreme Court than I have."
Kavanaugh hired his Supreme Court clerking staff before the sexual-misconduct accusations were levied against him, he said during his testimony before the Senate Judiciary Committee, when he fiercely denied Christine Blasey Ford's claim that he sexually assaulted her when they were in high school.
After an FBI investigation failed to find corroborating evidence for Ford's story, several previously undecided senators ended up voting for Kavanaugh's confirmation. Critics, meanwhile, called his confirmation a "sham" and "disgrace."
"Let's speak the truth that it was a denial of justice for the women of this country and sexual assault survivors, men and women," said California Democratic senator Kamala Harris on Sunday.
Send a tip to the news team at NR.