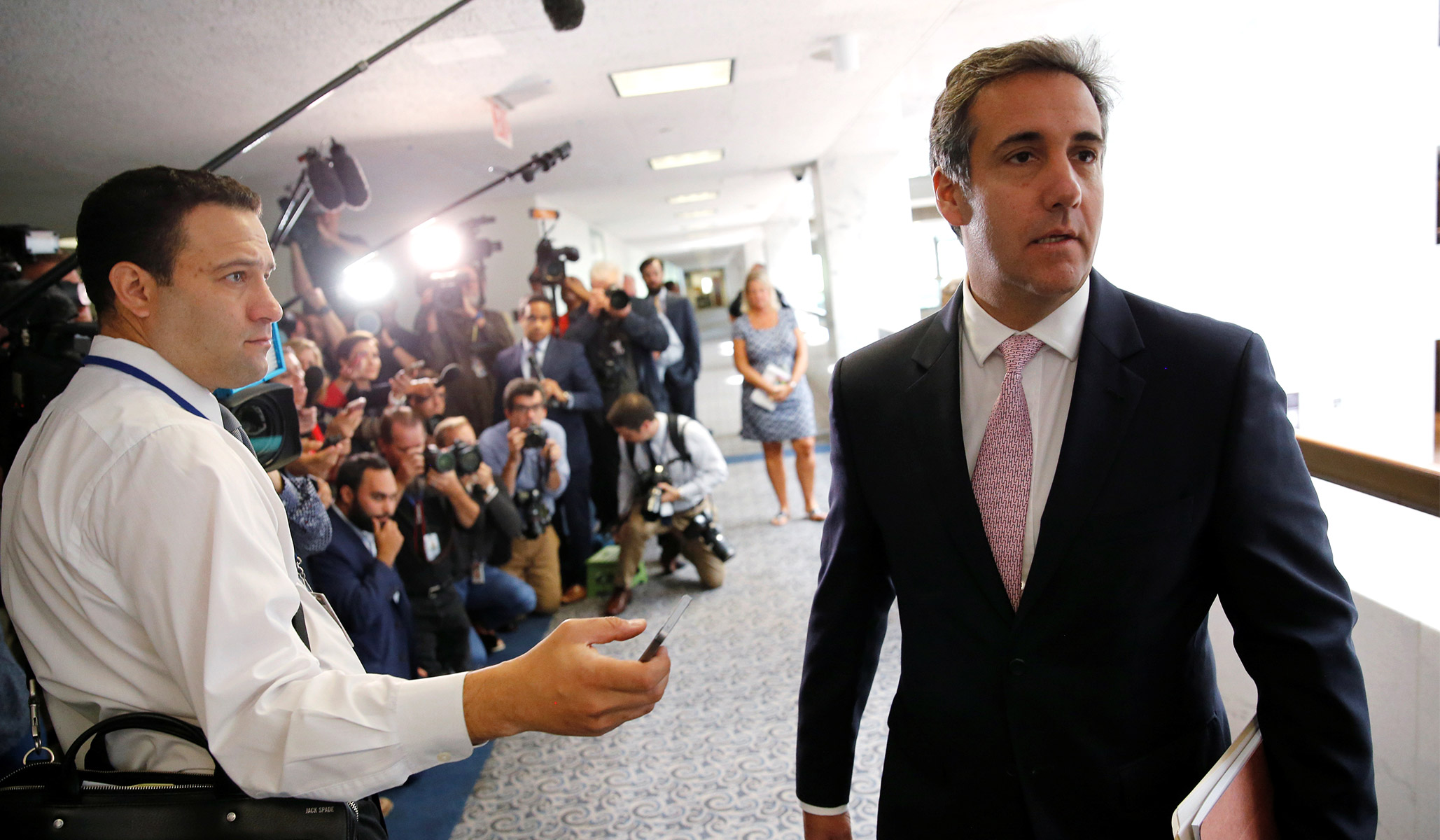 President Trump's embattled personal lawyer Michael Cohen received payments from an investment firm linked to a Russian oligarch through the same corporation he relied on to facilitate the infamous hush money payment to Stormy Daniels.
The payments, which total $500,000, were made to Cohen's shell company, Essential Consultants L.L.C., by the investment firm Columbus Nova, according to financial records reviewed by the New York Times. Columbus Nova's biggest client is a company controlled by Russian oligarch Viktor Vekselberg, whose cousin, Andrew Intrater, runs Columbus Nova.
Vekselberg was placed last month on a list of Russian oligarchs subject to sanctions due to Russian meddling in the 2016 election. His cousin, Andrew Intrater, donated $250,000 to the Trump inauguration fund, $29,600 to the Republican National Committee, and $35,000 to the Trump Victory Fund, in June 2017, according to the Center for Responsive Politics.
Special Counsel Robert Mueller's team has questioned Vekselberg about the payments from Columbus Nova and the campaign donations made by his cousin, according to CNN.
In addition to the payments from Columbus Nova, which were described by its lawyer as a "consulting fee," the shell corporation received an additional $3.4 million in payments from the time shortly before Trump's election through January of this year. Those additional payments were made by various fortune 500 companies, many of which have business before the Trump administration.
The transactions were first revealed on Twitter by Daniels' attorney Michael Avenatti, who claims that Cohen's $130,000 payment to Daniels, through Essential Consultants L.L.C., violated federal election law. Cohen used the same shell corporation to arrange payments from Elliot Broidy, a major Republican donor, to a former Playboy model who claims he impregnated her.
Essential Consultants L.L.C. also received a $99,980 payment from a subsidiary of Novartis, a Swedish pharmaceutical company, which frequently seeks approval from drug regulators and spent more than $10 million on federal lobbying last year.
AT&T, whose merger with Time Warned is pending before the Department of Justice, paid a total of $200,000 to the shell corporation from October 2017 to January 2018.
AT&T acknowledged making the payments, which they characterized as consulting fees, in a statement issued Tuesday.
"Essential Consulting was one of several firms we engaged in early 2017 to provide insights into understanding the new administration," the statement said. "They did no legal or lobbying work for us, and the contract ended in December 2017."
Send a tip to the news team at NR.