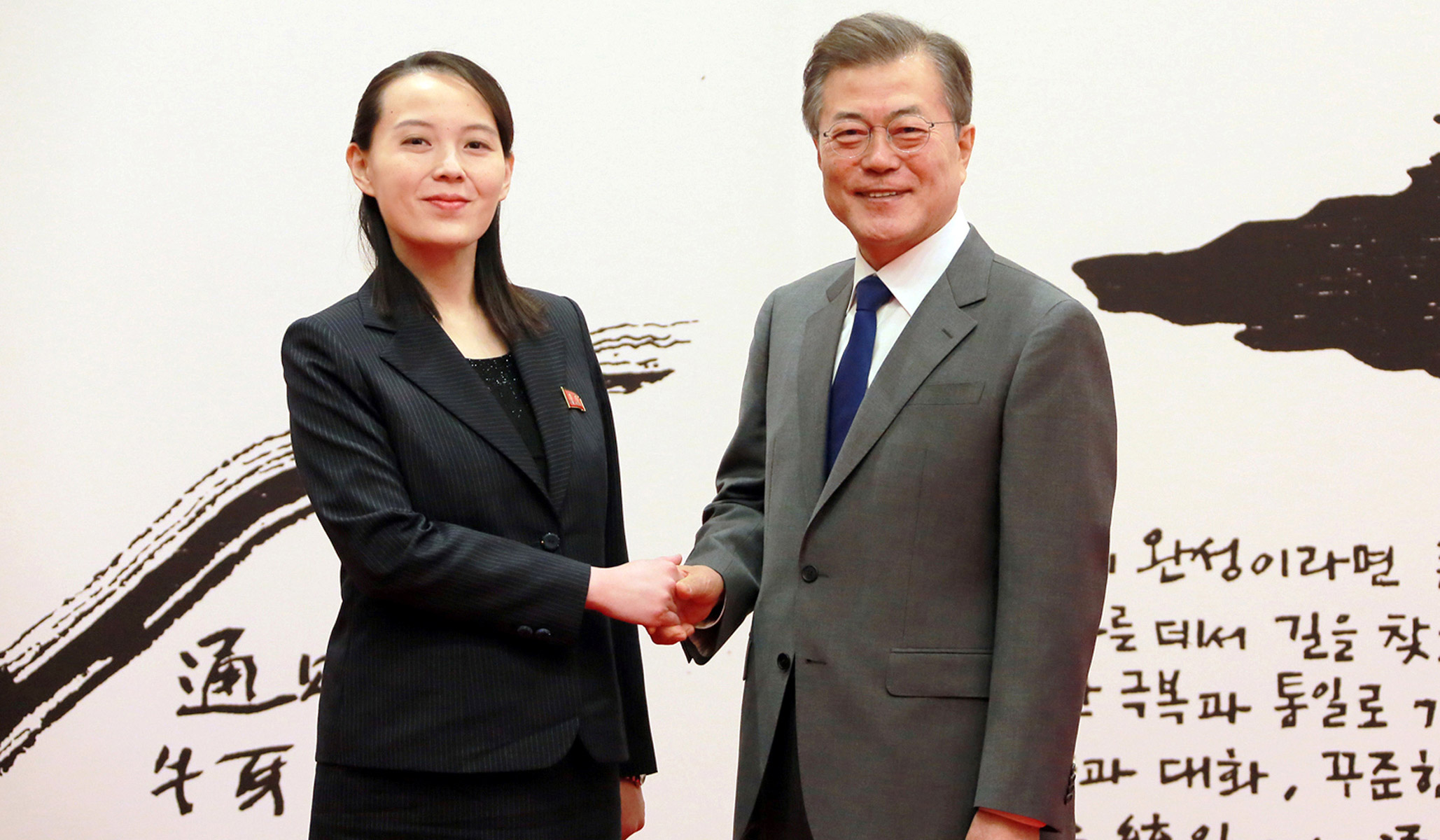 North Korea and South Korea are reportedly preparing to announce an official end to their 68-year war.
North Korean dictator Kim Jong-un and South Korean president Moon Jae-in will meet next week to discuss an end to the war, the newspaper Munhwa Ilbo said, citing an unidentified South Korean official.
The two countries have technically been at war for 68 years since the Korean War began in June 1950. The three-year conflict ended with an armistice instead of a peace treaty in 1953, and smaller conflicts have flared from time to time since.
Talks between Moon and Kim could end with the heavily guarded demilitarized zone (DMZ) on the countries' border being returned to its original state. Other issues to be addressed are naval activity around both countries, North Korean weapons pointed at Seoul, and South Korea's military support from the U.S.
South Korea agreed to field a unified team with the North at February's Olympic Games in Pyeongchang, signaling a possible road to peace. The summit of the Koreas will take place at the Freedom House in Panmunjom, which is in the DMZ.
President Trump also announced an unprecedented meeting with the rogue North Korean leader in May or June to discuss dismantling North Korea's nuclear-weapons program. North Korea has promised to cease weapons tests ahead of the talks.
The president is hosting Japanese prime minister Shinzo Abe at his Mar-a-Lago resort on Tuesday and Wednesday, hoping to work on trade and military issues, he said Tuesday morning.
Abe told reporters that Japan intends to maximize pressure on North Korea to stop abducting Japanese citizens. Japan has been on alert since North Korea fired test missiles in its direction last year.
Send a tip to the news team at NR.