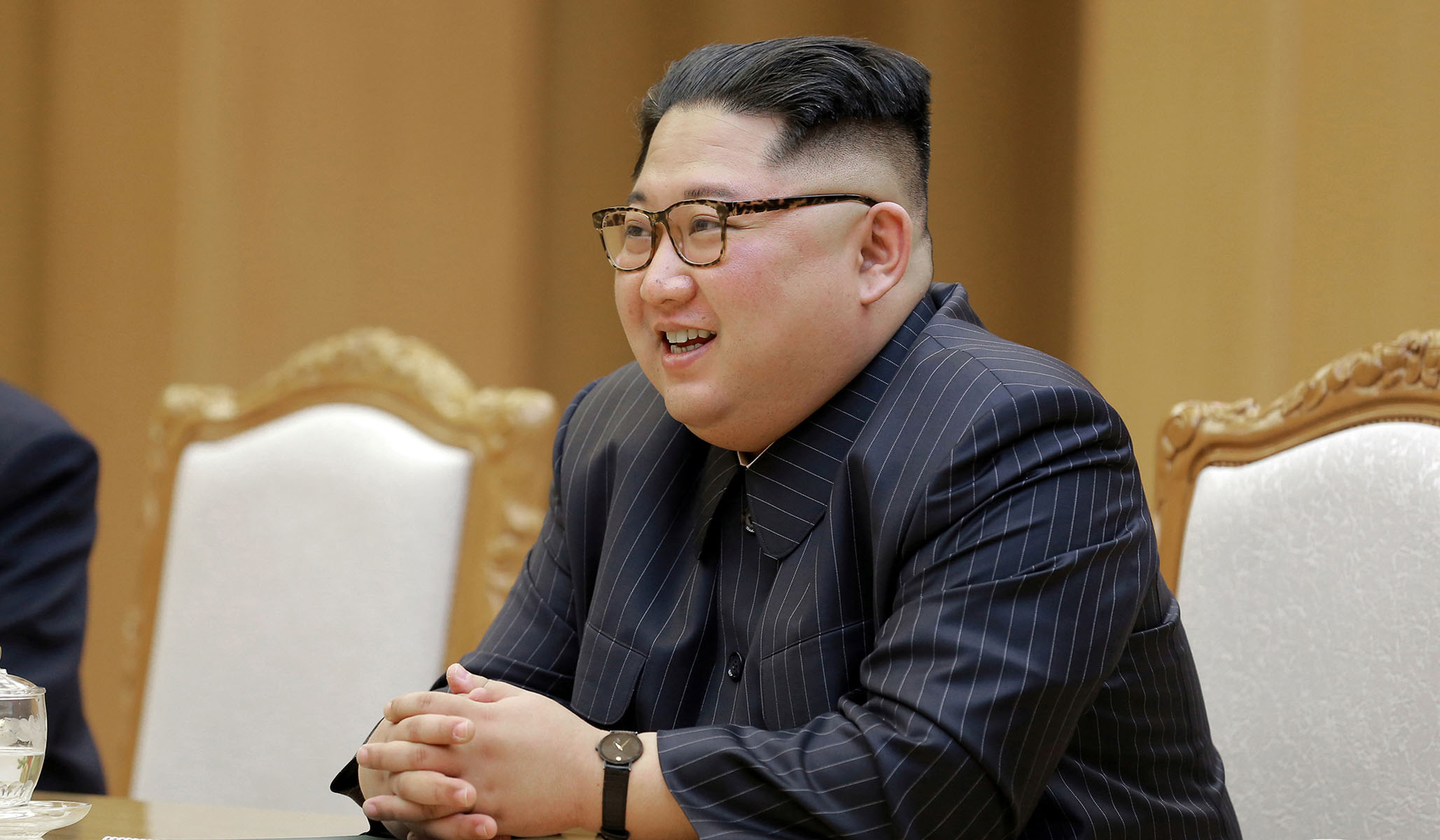 North Korea has begun dismantling its nuclear-test site ahead of a historic meeting between President Trump and Kim Jong-un, according to satellite images reviewed by 38 North, a website that bills itself as providing "informed analysis of events in and around" the country.
The analysis, conducted by a former International Atomic Energy Agency nuclear chief inspector, found that images captured on May 7 suggest Kim is following through on his April 20 offer to begin dismantling the site ahead of a public demolition before international press, which has been scheduled for May 23.
"Several key operational support buildings, located just outside the North, West and South Portals, have been razed since our last analysis. Some of the rails for the mining carts, which had led from the tunnels to their respective spoil piles, have apparently been removed," the report said. "Additionally, some carts seem to have been tipped over and/or disassembled, and several small sheds/outbuildings around the site had been removed."
The move is the latest in a series of conciliatory steps by Kim, who met with South Korean president Moon Jae-in last month and is scheduled to meet with President Trump in Singapore next month. Kim's historic meeting with Moon produced a joint commitment to the de-nuclearization of the Korean Peninsula and an official end to the Korean War.
Experts skeptical of Kim's commitment to de-nuclearization have suggested that he is publicly dismantling the site because it is no longer necessary for the development of his nuclear program. Citing a study conducted by Chinese geologists, others have speculated that the ground beneath the launch site has been severely damaged and is no longer conducive to weapons testing.
A South Korean Defense Ministry spokesman said Monday that Kim appears to be making good on his offer, extended one day after the summit with Moon, to begin rendering the site inoperable.
"North Korea has announced the dismantling of the Punggye-ri nuclear test site, so we assess that they will do preparatory work according to the planned schedule," he said.
WATCH: North Korea Begins Dismantling Nuclear-Test Site
Send a tip to the news team at NR.