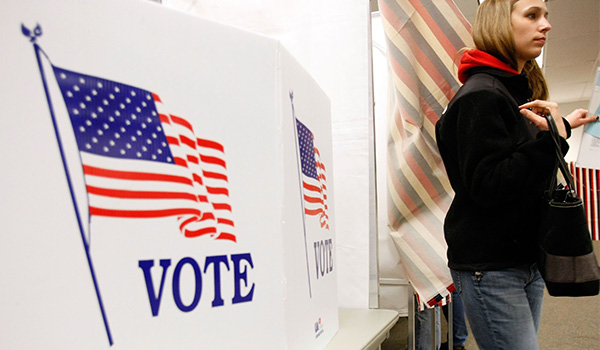 Former Arizona state senator Debbie Lesko narrowly defeated an unexpectedly strong challenge from Democrat Hiral Tipirneni Tuesday night, retaining GOP control of a deep red district outside Phoenix.
Lesko, buoyed by more than $1 million in outside spending by Republican national groups, squeezed out a victory by less than six percentage points in a district President Trump won by more than 20 points.
The win was cause for celebration for a Republican Party that recently suffered embarrassing defeats in Alabama and Pennsylvania special elections. But the slim margin of victory in a deeply red district, which Democrats haven't bothered to compete for in two last two elections, has some Republicans concerned.
"It's a warning shot," Sen. Jeff Flake (R., Ariz.) told the New York Times. "Anything below a 10-point margin is not good news."
Tipirneni, a former doctor, initially out raised Lesko in the first months of the race after Republican Representative Trent Franks vacated the seat amid revelations that he offered $5 million to an aide to carry his child.
While national Democrats pragmatically avoided the race, the Republican National Committee, the National Republican Congressional Committee, the Congressional Leadership Fund and the primary House Republican super PAC, each contributed hundreds of thousands.
Lesko, 59, ran as a staunch supporter of the president's agenda and utilized the contributions from national organizations to launch attack ads casting her opponent as Minority Leader Nancy Pelosi's potential lackey, despite Tipirneni's efforts to present as a moderate.
Tiperneni's ability to counter Lesko's messaging with her own outside support collapsed after a local tv station revealed she had not practiced medicine since 2007 and had settled a malpractice suit.
In addition to generous spending by the Republican National Committee and other groups, Lesko was pushed over the line by robocalls from Trump, House Speaker Paul Ryan and Majority Leader Kevin McCarthy.
Send a tip to the news team at NR.