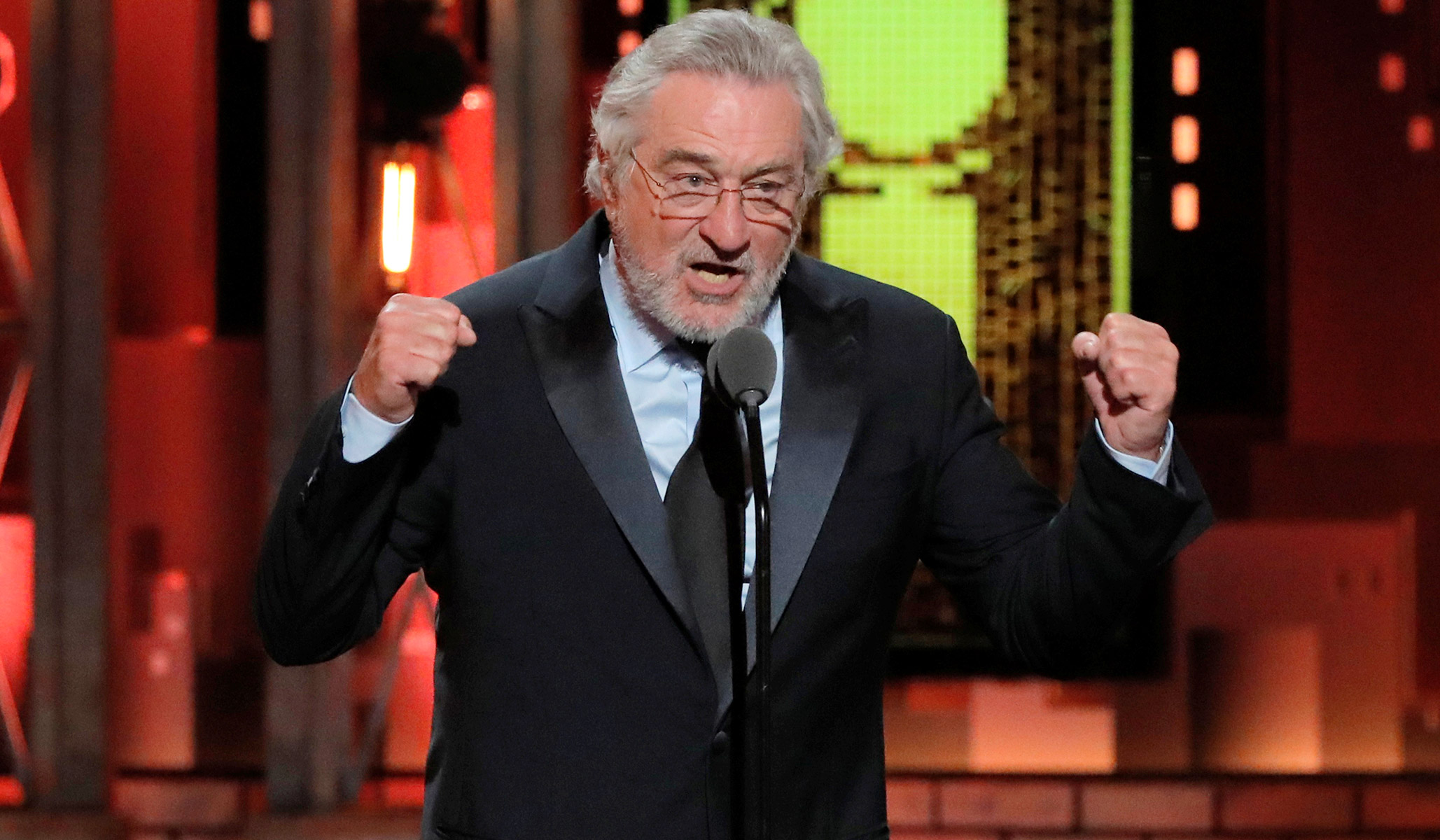 The Tony Awards had bitten its tongue about President Trump Sunday night until Robert De Niro broke the collective silence with a couple of choice words for the man who seemed to be on everyone's minds but no one's lips.
"I'm going to say one thing: 'F— Trump,'" the legendary actor said during the last 20 minutes of the show. "It's no longer 'down with Trump,' it's 'f— Trump.'"
At that the Radio City Music Hall crowd jumped to its feet and erupted in cheers.
The remark was bleeped on live television, but De Niro's fists in the air got the "Goodfellas" actor's message across.
The actor, who was presenting an award to Bruce Springsteen, called on listeners to vote in the November midterm elections.
"Bruce, you can rock the house like nobody else and even more importantly in these perilous times, you rock the vote, always fighting for, in your own words, truth, transparency and integrity in government," De Niro said of his good friend. "Boy, do we need that now."
"I can't believe De Niro did that," playwright Tony Kushner told reporters. "Good for him. I mean, it's Robert De Niro. Who's gonna argue with him?"
Cinema's famous tough guy has not been quiet about his opinions of the president since the 2016 election, calling the leader of the free world "baby in chief" as well as "a f—ing idiot."
"If he was smart, he'd be even more dangerous," De Niro said in August. "He's dangerous as it is."
NOW WATCH: "From Stage Of The Tony Awards, Robert De Niro Says 'F— Trump'"
Send a tip to the news team at NR.