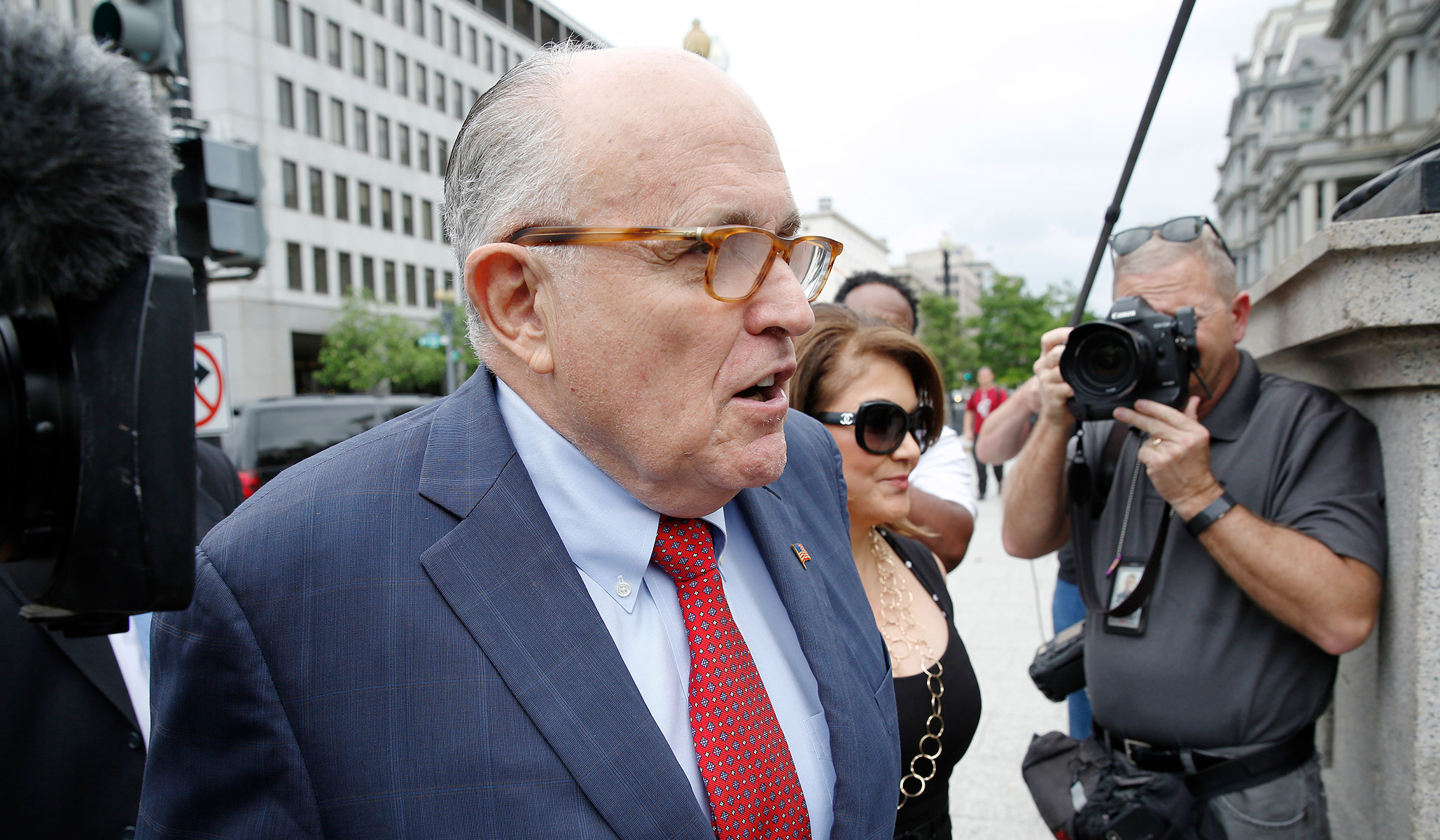 Trump attorney Rudy Giuliani said Wednesday that Kim Jong-un had "begged" the White House to reschedule the previously planned June 12 summit meeting between Kim and Trump after the president canceled the event in response to North Korea's hostile rhetoric.
"They…said they were going to go to nuclear war with us, they were going to defeat us in a nuclear war," Giuliani reportedly told an investment conference in Israel, likely referring to a May 25 statement issued by the North Korean foreign minister indicating that Kim was still prepared to use his nuclear arsenal if circumstances required. "We said we're not going to have a summit under those circumstances."
"Well, Kim Jong-un got back on his hands and knees and begged for it, which is exactly the position you want to put him in," Giuliani said of Kim's reaction to the cancellation. The Trump administration subsequently announced that the summit would take place as previously scheduled. Giuliani suggested to his Israeli audience that the Trump administration would be wise to employ a similar strategy in negotiating with Palestine.
"That's what needs to happen with the Palestinian Authority. They have to be seeking peace. You've got to change the dynamic and put the pressure on them," he said.
Palestinian officials have refused to meet with Trump since he officially relocated the U.S. embassy in Israel from Tel Aviv to Jerusalem.
Send a tip to the news team at NR.