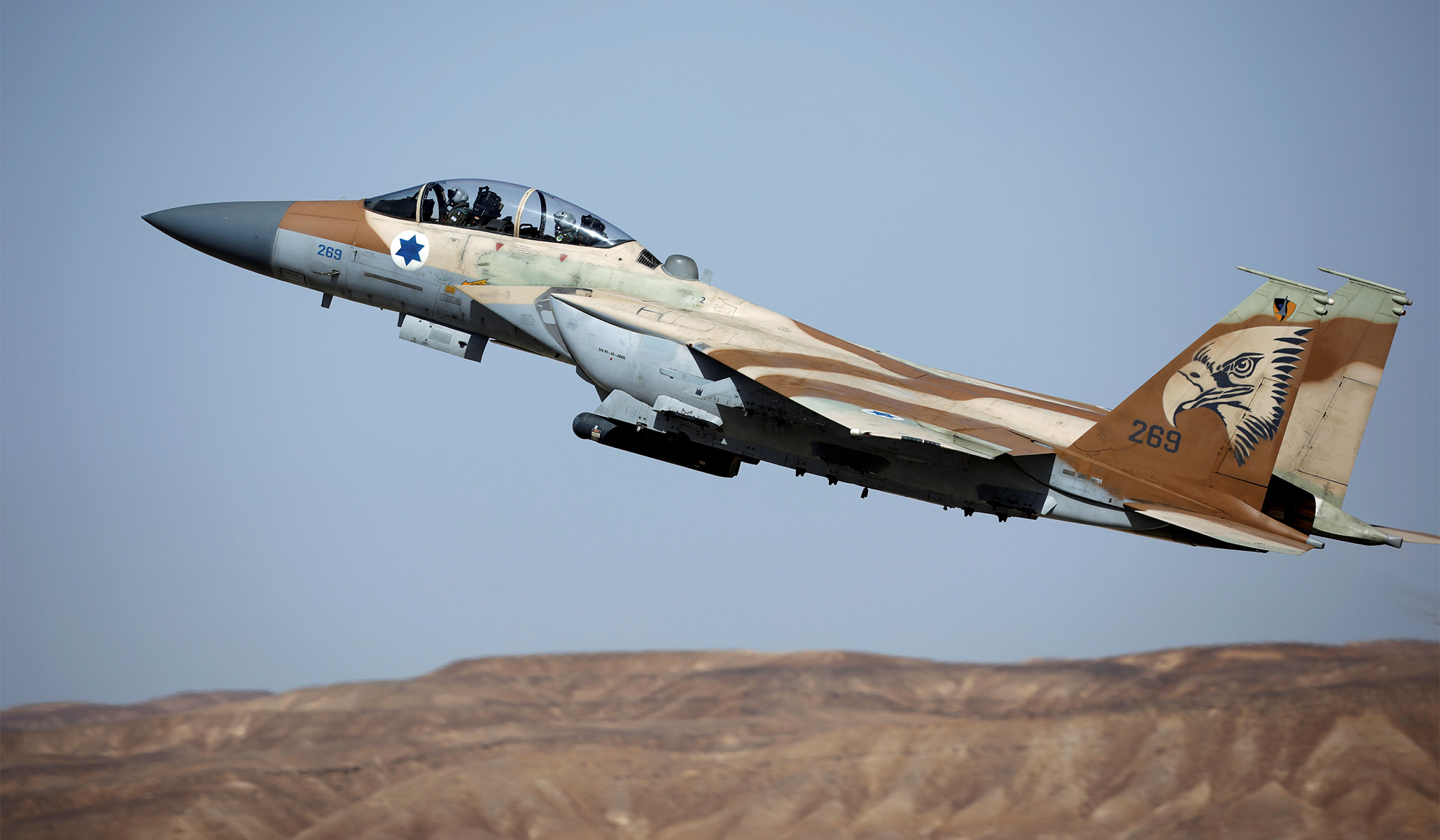 Russian officials claim the Israeli Air Force is responsible for a missile strike on a Syrian airbase carried out early Monday, just two days after the Assad regime killed 42 civilians in a chemical gas attack that sparked international outrage.
The Russian Defense Ministry told state media that two Israeli F-15 fighter jets fired eight guided missiles at the Tiyas base from Lebanese airspace, while pro-Assad Syrian media reported 20 missiles were fired. Israeli officials refused to comment the strike, which killed 14 military personnel, according to the Syrian Observatory for Human Rights.
Israel previously attacked Tiyas, known as the T-4 base, in February on grounds that an Iranian drone that encroached on Israeli airspace originated there.
The strike on the Tiyas airbase comes in the wake of an alleged chemical gas attack perpetrated by the Assad-regime against civilians in a Rebel-held Damscus suburb late Saturday.
President Donald Trump said the Assad regime would pay "a big price" for the violation of international law and condemned Iran and Russia for facilitating the atrocity through their continued support for government forces.
Israeli forces have recently abandoned the largely neutral posture they maintained since the beginning of the Syrian civil war in favor of a more confrontational policy, increasing both the volume of airstrikes against Assad forces and the scope of their targets.
Israeli Prime Minister Benjamin Netanyahu has condemned Trump's recent public promise to withdraw U.S. forces from the protracted conflict in Syria, arguing continued U.S. involvement is required to check Iranian influence in the region.
Send a tip to the news team at NR.