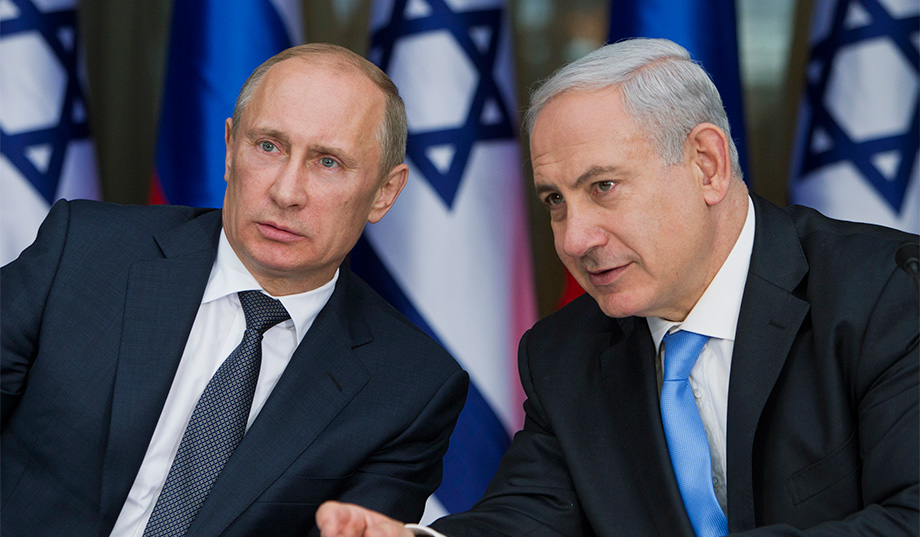 A Kremlin aide said Friday that Russia has walked back its talk of supplying the Syrian government with more missiles, just days after a visit by Israeli Prime Minister Benjamin Netanyahu.
Russia had floated giving President Bashar al-Assad's brutal regime S-300 ground-to-air missiles after the U.S., Britain, and France launched airstrikes on Syria last month, a punishment for Assad's chemical attack on his own people, including children.
However, Netanyahu may have successfully lobbied Russian president Vladimir Putin this week not to render the extra military aid. The Kremlin now believes the missiles are not needed at this time, according to Vladimir Kozhin, a Putin aide.
"For now, we're not talking about any deliveries of new modern systems," the daily Izvestia reported Kozhin saying.
Russia pushed back on the idea that the decision was influenced by Netanyahu.
"Deliveries [of the S-300s] were never announced as such," said Kremlin spokesman Dmitry Peskov. "But we did say after the strikes that of course Russia reserved the right to do anything it considered necessary."
Rumors circulated after the strikes on Syria that the Russian military was ready to immediately transport the new missiles to Assad, Foreign Minister Sergei Lavrov saying the Kremlin no longer had any moral obligation to keep them from Syria.
Israel objected to the missile transfer to Syria, no friend of Israel, and tensions have only escalated between the two countries in the past week after the U.S. backed out of the Iran nuclear deal.
On Thursday, Israel said Iran shot over 20 rockets from Syria at Israeli soldiers in the Golan Heights, near the border of Israel and Syria. Israel retaliated by hitting Iranian military facilities in Syria, taking out Syrian air-defense systems as well. The Israeli attack was the largest since the 1973 Yom Kippur War.
Russia warned the U.S. against scrapping the deal, saying "harmful consequences" would be "inevitable" as a result of the move.
Send a tip to the news team at NR.