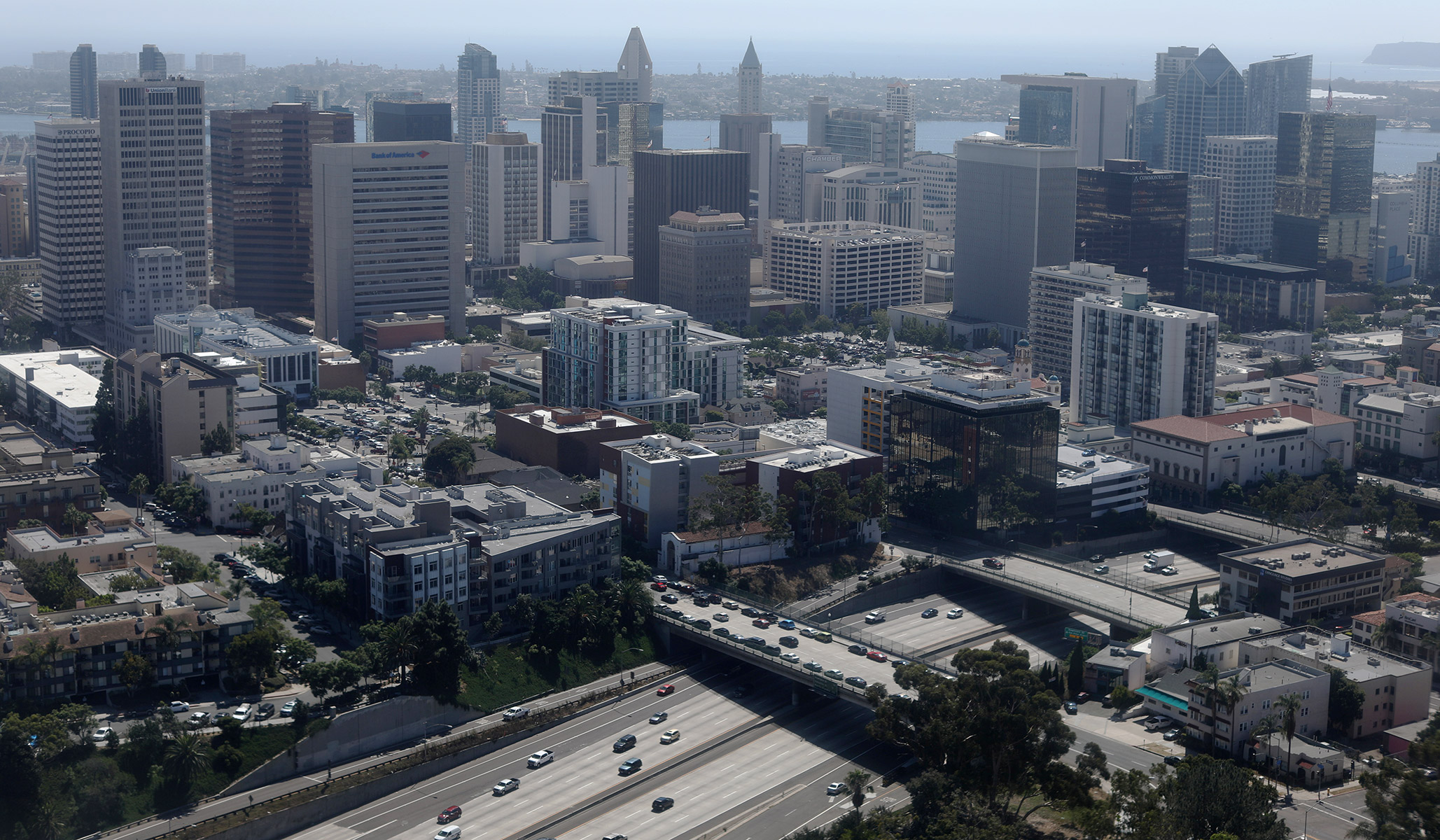 San Diego County on Tuesday elected to join the Justice Department suit challenging California's so-called sanctuary-state laws.
The San Diego County Board of Supervisors voted three to one to have the county counsel to file an amicus brief in support of the Trump administration.
The suit revolves around three laws that the Justice Department says "intentionally obstruct and discriminate against the enforcement of federal immigration law." The laws hamper state and local law enforcement from cooperating with federal officials and forbid police officers from asking questions about immigration status. California has also signed a bill into law declaring itself a sanctuary state.
"Enough is enough! Governor Jerry Brown needs to follow the laws of our Constitution," Board chair Kristin Gaspar wrote on Twitter.
The Orange County Board of Supervisors voted to join the Justice Department's suit late last month.
The president took note of the trend of California localities rejecting sanctuary city policies in a tweet early Wednesday morning.
There is a Revolution going on in California. Soooo many Sanctuary areas want OUT of this ridiculous, crime infested & breeding concept. Jerry Brown is trying to back out of the National Guard at the Border, but the people of the State are not happy. Want Security & Safety NOW!

— Donald J. Trump (@realDonaldTrump) April 18, 2018
Separately, Democratic governor Jerry Brown is at the moment arguing with the Department of Homeland Security over its request that he send National Guard troops to the southern border to support border-control agents. Brown originally agreed to the plan, but withdrew his cooperation when it looked like the California troops might be directly involved in immigration enforcement. The governor is now in negotiations with DHS about what exactly the troops' duties will be.
The Trump administration's lawsuit is being heard in the U.S. District Court for the Eastern District of California in Sacramento.
NOW WATCH: 'San Diego County Supports Trump In Challenging California Immigration Law'
Send a tip to the news team at NR.