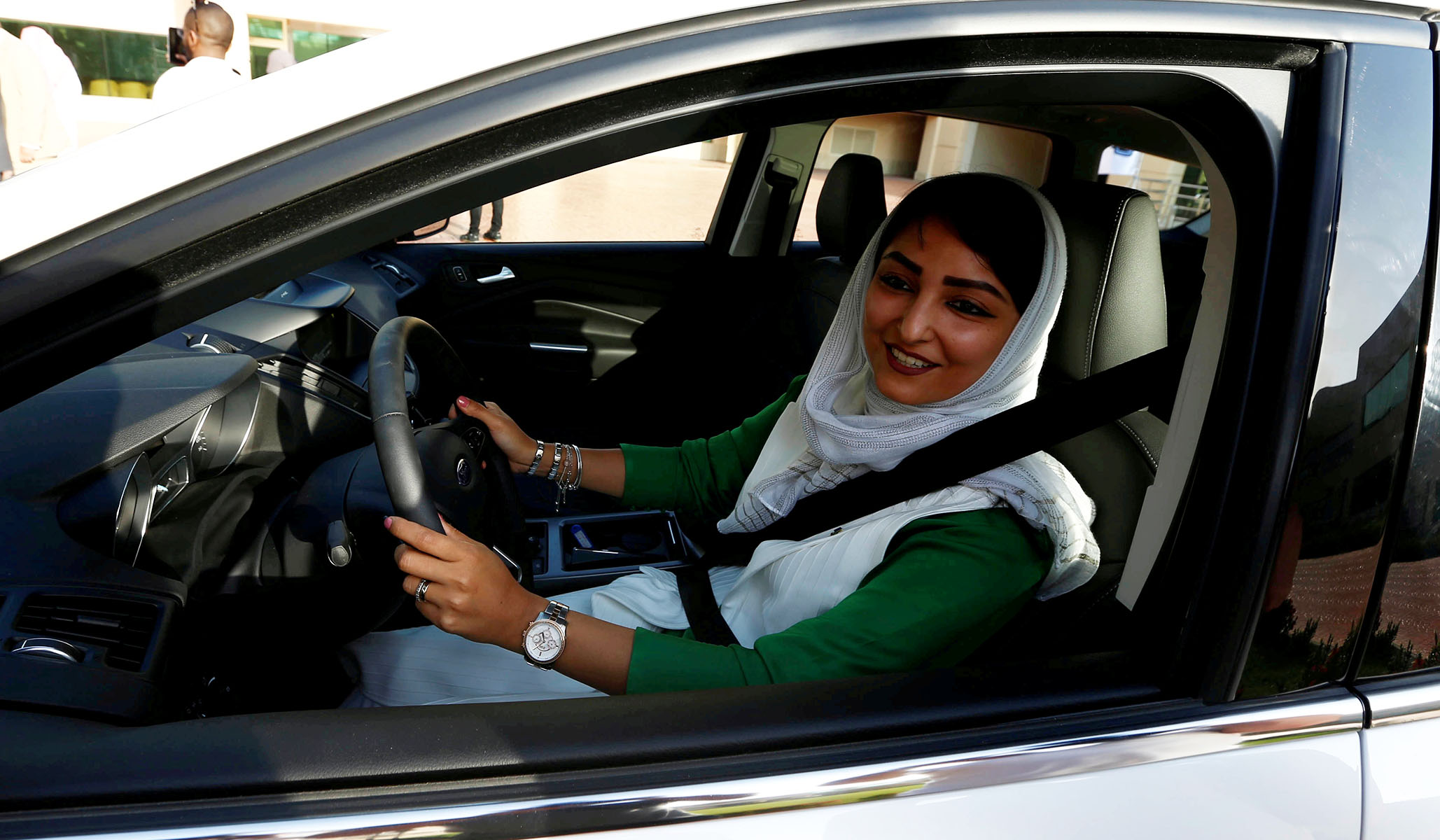 A viral video Monday captured the moment the first woman was issued a driver's license in Saudi Arabia, which plans to become the last country in the world to allow women to drive by lifting its ban on the practice later this month.
طباعة و اصدار أول رخصة نسائية في #السعودية pic.twitter.com/UM639HppzV

— العربية السعودية (@AlArabiya_KSA) June 4, 2018
The video shows a beaming woman being handed a driver's license by a Saudi law-enforcement official as they converse.
"The first group of women today received their Saudi driving licenses," the official Saudi Press Agency said on Monday. "The general directorate of traffic started replacing international driving licences recognised in the kingdom with Saudi licenses."
The group of ten women passed a "practical test" before they received Saudi licenses to replace their international ones.
Women will be allowed to start driving on June 24, General Department of Traffic Director General Mohammed Al-Bassami announced on May 8, following through on a September royal decree ending the decades-long ban.
Five universities in the area have now founded driving schools for women.
Crown Prince Mohammed bin Salman is striving to topple many of Saudi Arabia's overbearing rules, including some restricting women, as part of his reforms.
However, last week, several women's-rights activists were among 17 people arrested for "coordinated activity undermining the security and stability of the kingdom." Eight have been temporarily released, but others remain in custody, including the prominent activists Loujain al-Hathloul, Eman al-Nafjan, and Aziza al-Yousef, who has been protesting the Saudi crackdown on guardianship laws since the 1990s.
Send a tip to the news team at NR.