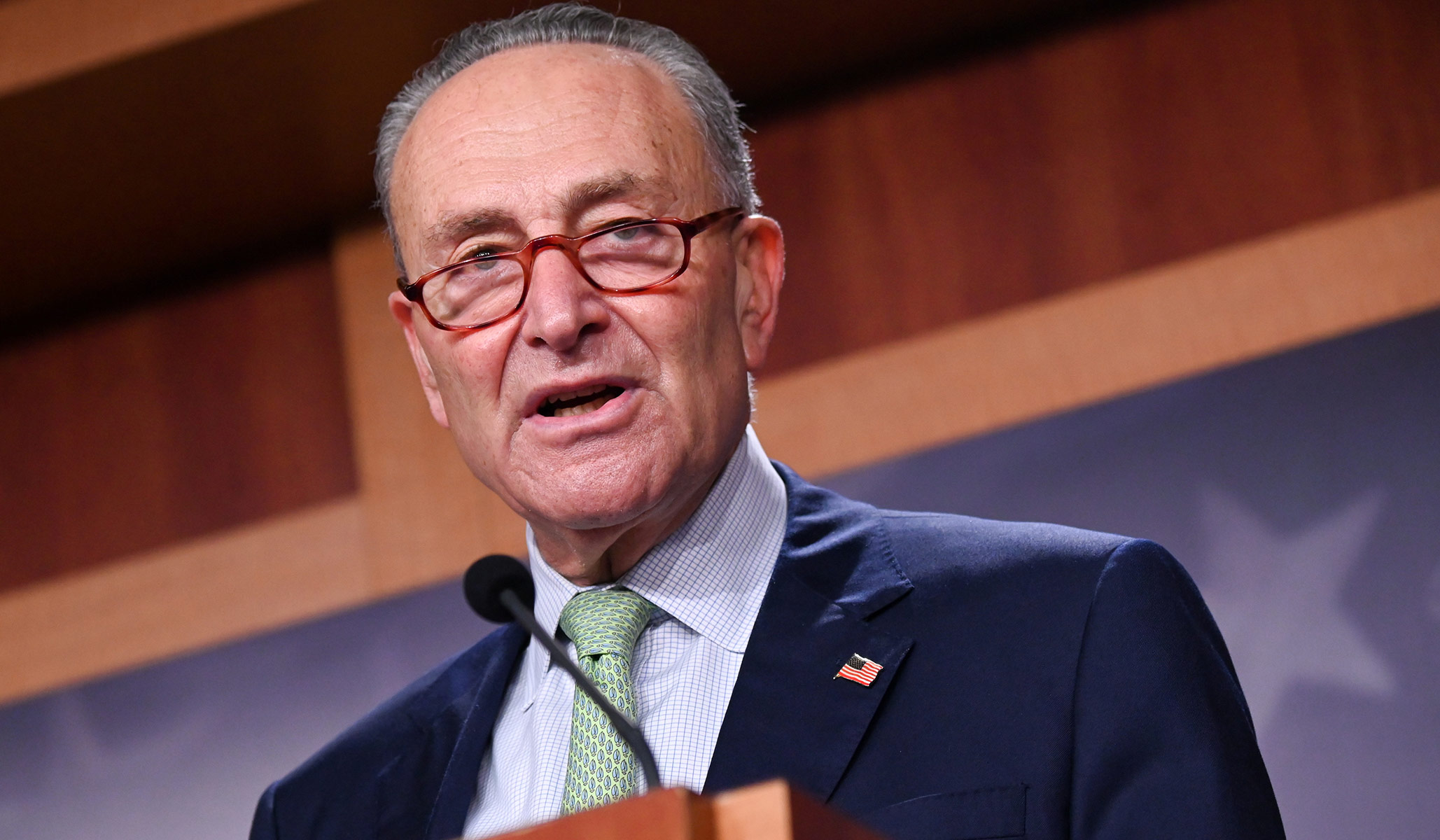 Senate Majority Leader Chuck Schumer (D., N.Y.) announced on Friday evening that the impeachment trial for former President Trump would begin on the week of February 8.
The trial will consider one article of impeachment, for "incitement of insurrection," approved by the House on January 13. The House, including ten Republican representatives, voted to convict Trump after he incited a mob of his supporters to amass at the Capitol earlier this month. Overwhelming Capitol police, the mob breached the building and forced lawmakers to evacuate.
The House will transfer the article to the Senate on Monday.
Here's the pre-trial schedule McConnell and Schumer agreed to, per a source familiar. pic.twitter.com/rmxmV8LupF

— Manu Raju (@mkraju) January 22, 2021
The Senate will swear in its members to the trial on Tuesday, January 26, according to an agreement between Schumer and Minority Leader Mitch McConnell (R., Ky.) obtained by CNN. However, the trial itself may not begin until February 9 or later, so as to give the House impeachment managers time to build their cases.
"Republicans set out to ensure the Senate's next steps will respect former President Trump's rights and due process, the institution of the Senate, and the office of the presidency. That goal has been achieved," McConnell spokesman Doug Andres said in a statement. "This is a win for due process and fairness."
Senate Democrats need 17 Republican colleagues to join them in order to convict the former president. McConnell himself is reportedly open to conviction, seeing it as a way to purge Trump from the GOP.
Send a tip to the news team at NR.