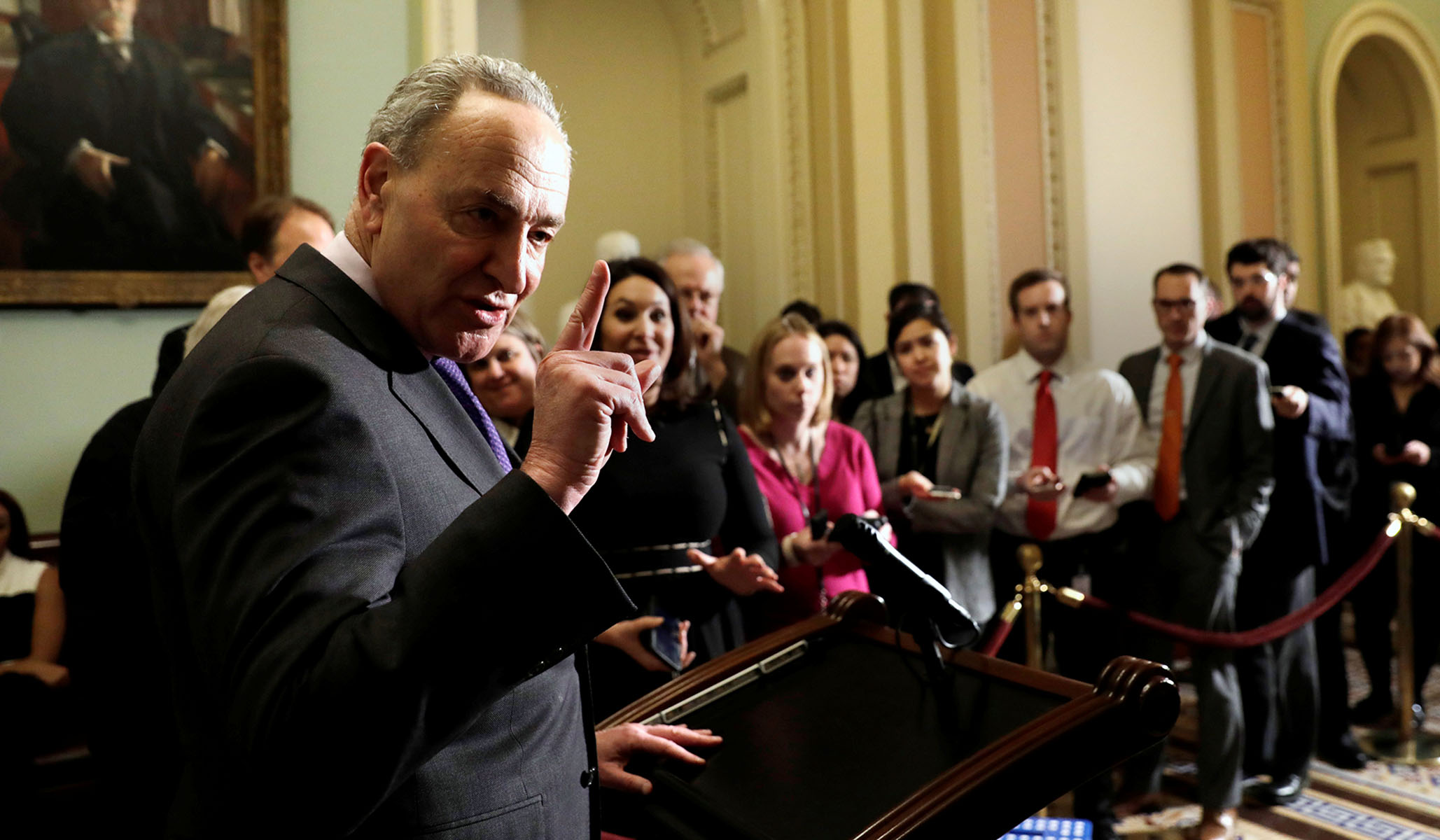 Senate minority leader Chuck Schumer on Thursday blocked a Republican bill that would pay the Coast Guard without ending the ongoing partial government shutdown.
Republican Senator John Kennedy, who attempted to move the legislation forward, refused Schumer's request to add provisions reopening the federal government because, he said, such a bill would not be signed by President Trump.
"It will be a futile, useless exercise. Now, we can go through it if you want to. You can spend all day trying to teach a goat how to climb a tree, but you're better off hiring a squirrel," said Kennedy.
Around 42,000 Coast Guard members are currently working without pay. Members of the other branches of the military have not been affected by the shutdown, but the Coast Guard is funded separately through the Department of Homeland Security.
The shutdown, the longest in U.S. history, is now in its 34th day, and is poised to deprive around 800,000 federal workers of a second consecutive paycheck. Elsewhere on Thursday, two separate bills designed to break the impasse and reopen the government failed in the Senate.
Send a tip to the news team at NR.