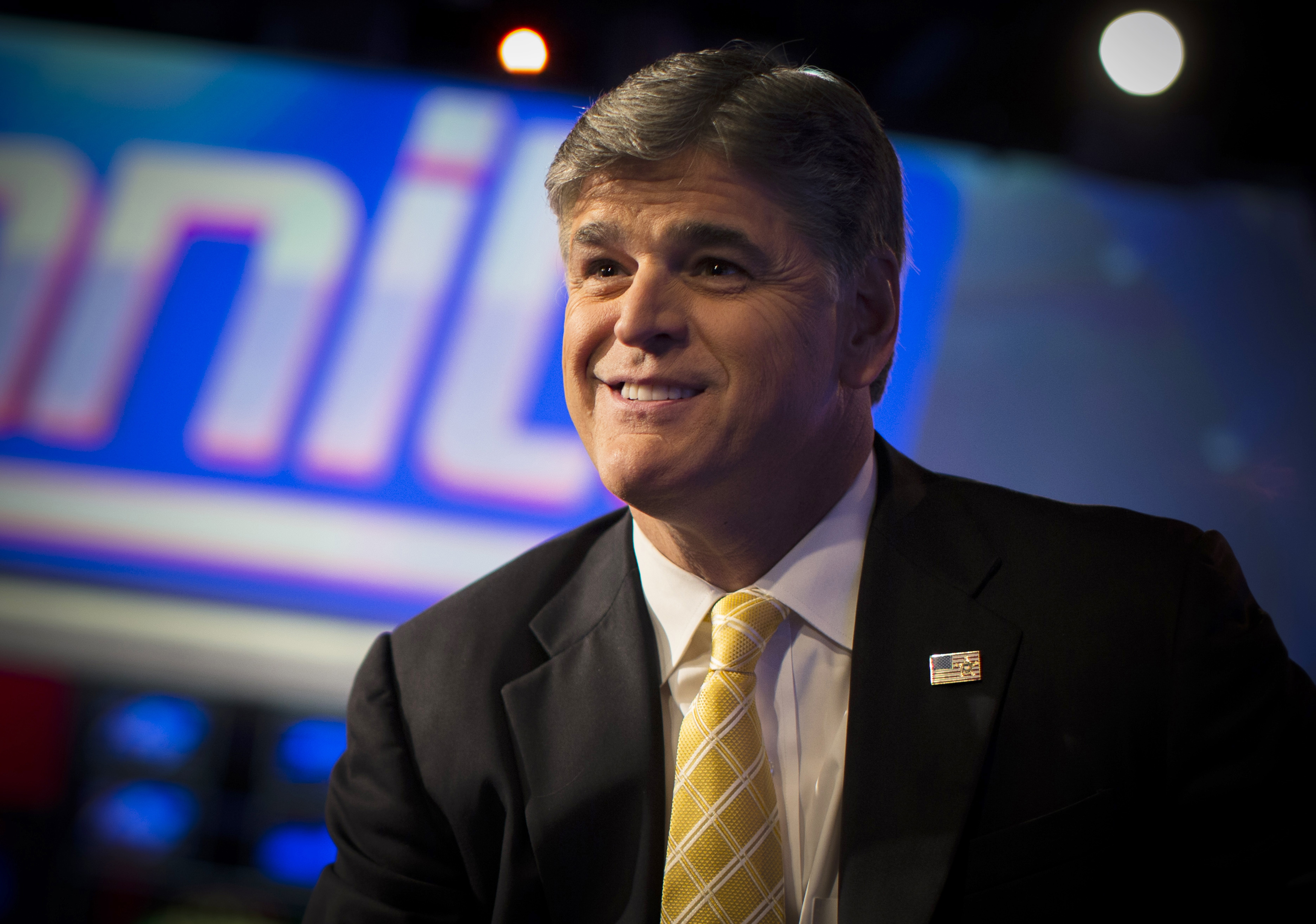 Fox News personality Sean Hannity previously employed President Donald Trump's embattled personal attorney, Michael Cohen, a court hearing revealed Monday.
U.S. District Judge Kimba Wood ordered the disclosure as she considers Cohen's legal team's request to review the documents seized from his office last week to determine which files are protected by attorney-client privilege.
Cohen's defense attorneys refused to identify the then-anonymous third client — one of three Cohen worked for between 2017 and 2018 — in a court filing submitted earlier Monday, arguing that it was "likely to be embarrassing or detrimental to the client." The attorneys further argued the court should respect the third client's request not to be identified in a letter to Wood.
"The third legal client directed Mr. Cohen to not to reveal their identity publicly," Cohen's lawyers wrote. "As to the one unnamed legal client, we do not believe that Mr. Cohen should be asked to reveal the name or can permissibly do so," they added.
Hannity confirmed he has consulted Cohen on legal matters but denied ever having hired him in an official capacity during his Monday afternoon radio show.
"I've known Michael a long, long time. Let me be very clear to the media: Michael never represented me in any matter. I never retained him in the traditional sense. I never received an invoice from Michael, but I have occasionally had legal discussions with him," he said.
The conservative firebrand also stipulated that he never consulted Cohen regarding a legal issue involving "any third party," apparently pushing back on speculation that he employed Cohen to silence allegations of sexual impropriety.
The authorities have been investigating Cohen for almost a year "for criminal conduct that largely centers on his personal business dealings," prosecutors said in a court filing last week.
The warrant authorizing the seizure of Cohen's records indicated prosecutors are specifically investigating potential bank- and wire-fraud allegations, as well as the possibility that Cohen's admitted $130,000 hush-money payment to porn star Stormy Daniels violated federal election law. Cohen reportedly orchestrated a similar $1.6 million payment for his second client, RNC fundraiser Elliot Broidy, to a former Playboy model who claimed Broidy impregnated her and then pressured her to get an abortion.
It remains unclear in what capacity Cohen was hired to represent Hannity.
Send a tip to the news team at NR.