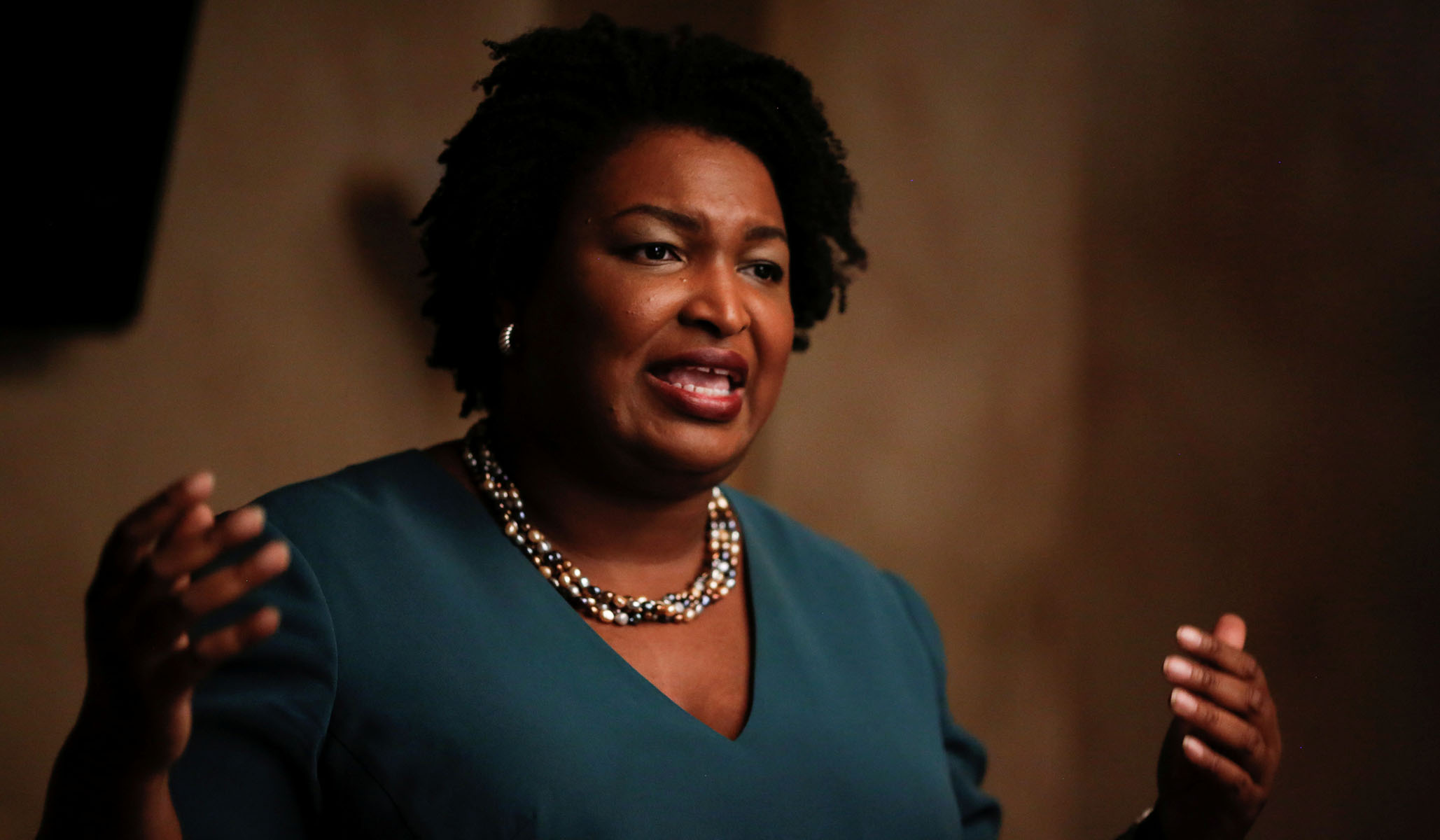 Stacey Abrams, the Democratic candidate for Georgia governor, dismissed the notion that free-market principles might play a role in improving health-care outcomes for her constituents during a town hall in Atlanta on Sunday.
Abrams, who is locked in a tight race with Republican Brian Kemp, Georgia's secretary of state, attacked the free market for failing to fulfill roles typically ascribed to doctors and pharmacists.
"And I am sick and tired of hearing about the free market being the solution to this problem because I've never seen the free market write a prescription in rural Georgia," Abrams said. "I mean, I've never seen the free market show up and give someone Metformin so they can have a little bit of control of their diabetes before it turns into an amputation of their foot. I've never seen the free market say I'm going to replace that stent in your heart next door and not make you go 200 miles to get it done. The problem with the free market is the free market needs to make a profit and there is no profit in doing the right thing."
The New York Times revealed Monday that Abrams participated in the burning of the Georgia state flag during a protest she attended as a student at Spellman College in Atlanta. A photo of Abrams holding the burning flag appeared in the Atlanta Journal-Constitution the day after the 1992 protest.
"During Stacey Abrams' college years, Georgia was at a crossroads, struggling with how to overcome racially divisive issues, including symbols of the Confederacy, the sharpest of which was the inclusion of the Confederate emblem in the Georgia state flag," Abrams's campaign said in a statement issued in response to the report. "This conversation was sweeping across Georgia as numerous organizations, prominent leaders, and students engaged in the ultimately successful effort to change the flag."
The presence of the Confederate design on the Georgia state flag emerged as a politically charged issue during the 1990s, prompting the state to minimize the emblem before before completely removing it from the flag in 2003.
Send a tip to the news team at NR.