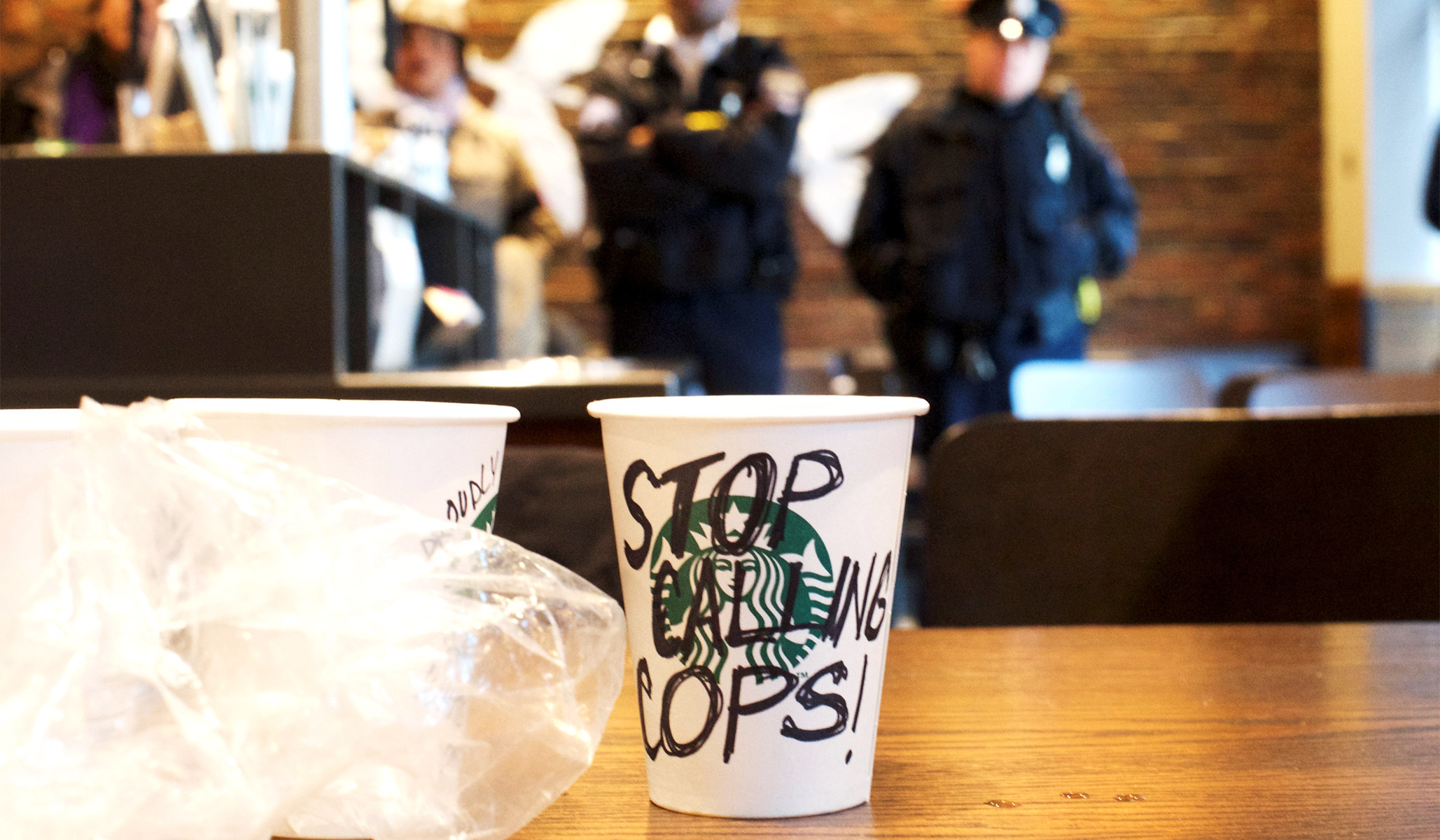 Anyone may now use a Starbucks bathroom without making a purchase, the coffee-shop chain has decided.
Executive Chairman Howard Schultz announced the change to the company's bathroom policy amid backlash over the arrest of two black men at a Philadelphia Starbucks last month, which he called "wrong in every way."
The two men asked to use the store's restroom but were told by the manager that it was for paying customers only. They did not purchase anything and sat in the coffee shop for what their attorney said was less than 15 minutes while waiting for an associate to arrive for a business meeting. Meanwhile, the manager called the police, who arrested them for trespassing. Neither man was ultimately charged with a crime.
The viral video of the men's arrest sparked boycotts and national outrage, with many accusing Starbucks of racism. The manager who called the police no longer works for the company, and the men's settlement included an agreement that local officials will launch a $200,000 young-entrepreneur program.
"The video, in this case, essentially speaks for itself," the men's lawyer said. "These guys were doing what people do every day, they were having a meeting and they were undoubtedly singled out because of their race."
"We're ashamed & recognize that racial bias is a problem we must address," the company said in a statement. Starbucks CEO Kevin Johnson has announced plans to close over 8,000 stores for one day on May 29, giving employees "racial-bias training to address implicit bias and prevent discrimination."
"We don't want to become a become a public bathroom," Schultz said in announcing the new bathroom policy. "But we're going to make the right decision a hundred percent of the time and give people the key, because we don't want anyone at Starbucks to feel as if we are not giving access to you to the bathroom because you are 'less than.' We want you to be 'more than.'"
Send a tip to the news team at NR.