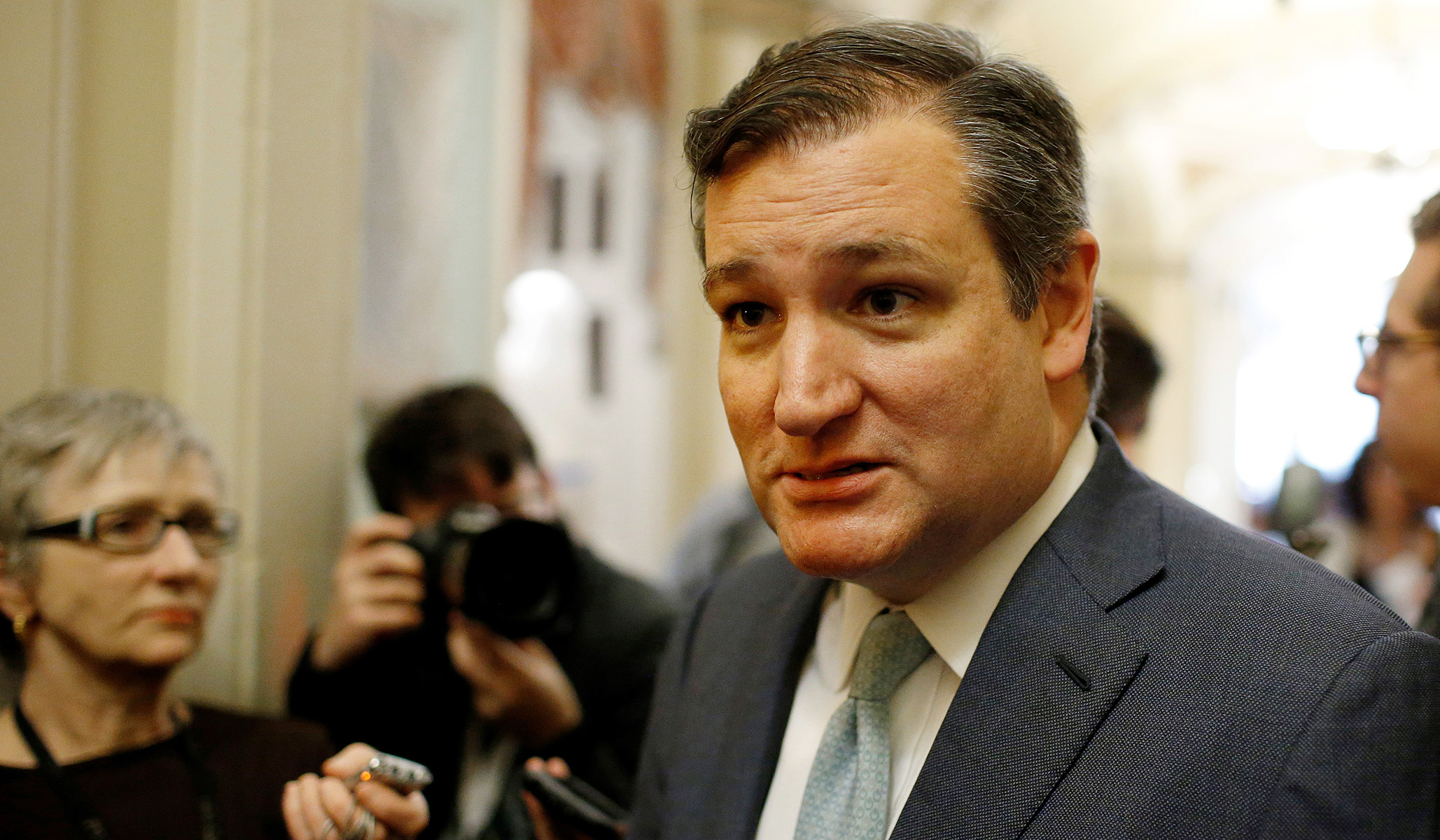 A group of high-school students occupied Senator Ted Cruz's office Tuesday to commemorate the two-year anniversary of the Pulse nightclub shooting in Orlando, Fla. and demand that congress advance more stringent gun-control legislation.
The students stormed into Cruz's office after participating in a so-called die-in event outside the Capitol Building. The "die-in" was organized by National Die-In, a student-led organization demanding "common sense gun control."
The organization's website does not articulate what specific policies constitute "common sense gun control," saying only that the group's goal is to "end lethal legislation that refuses to pinpoint the common denominator of gun violence, guns."
After entering Cruz's office, the students lay on the floor while chanting "Where's Ted?" The students can be heard criticizing the Texas lawmaker for accepting contributions from the NRA in a video of the event posted on Twitter.
#BREAKING: Students sitting-in on Ted Cruz's DC office demanding gun control. #NationalDieInDay https://t.co/0QVRLXsQi4

— Alejandro Alvarez (@aletweetsnews) June 12, 2018
The students reportedly left the office after being warned that they might be arrested for trespassing.
National Die-In organized a similar event across from President Trump's Mar-a-Lago resort in Florida on Tuesday. According to the Sun Sentinel, roughly 50 people lay on the grass across from the resort for 720 seconds, which, according to the group, represents the "approximate number of people who have died in a mass shooting since the Pulse Nightclub Massacre."
Send a tip to the news team at NR.