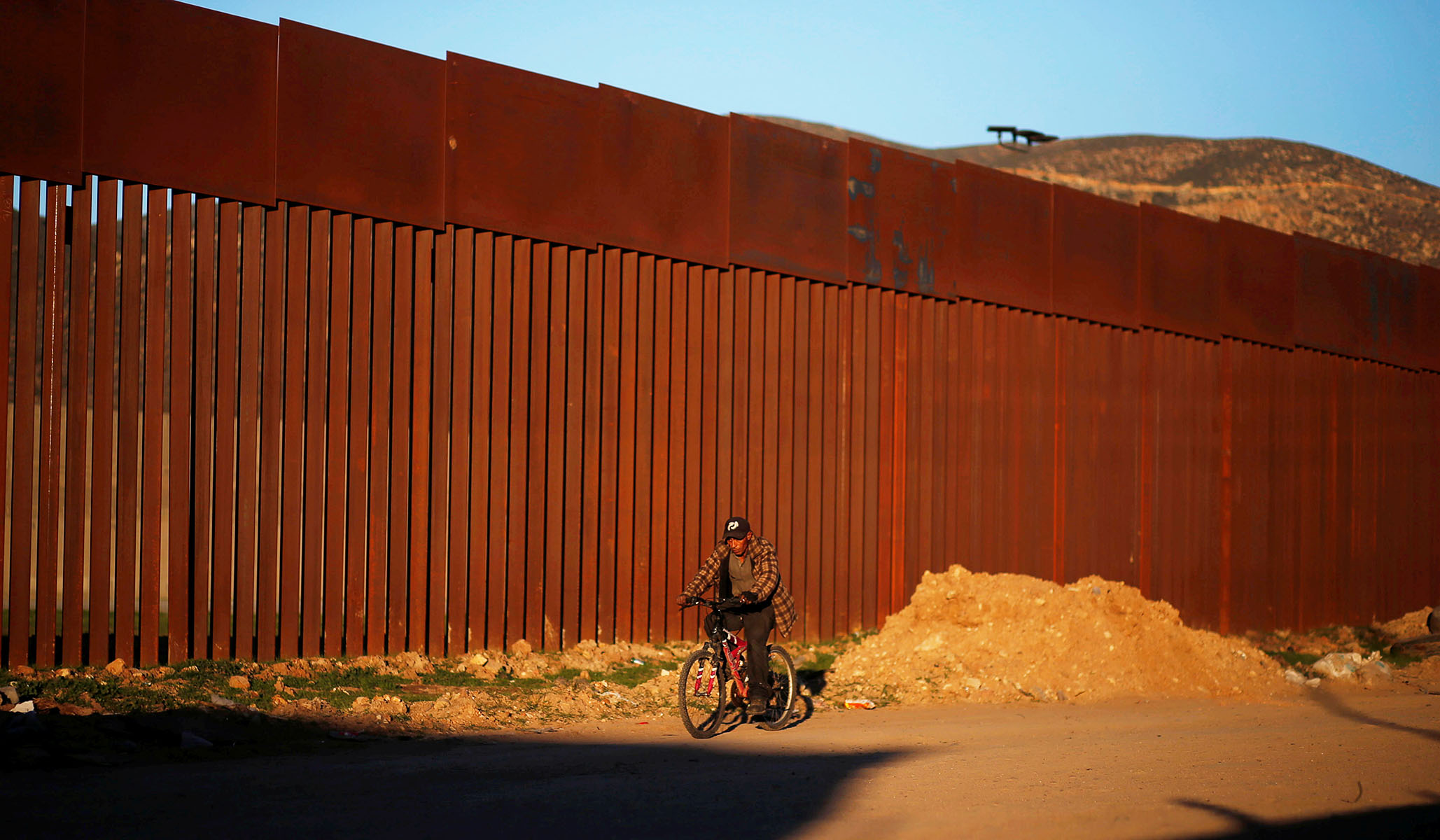 As President Trump travels to Texas on Thursday to cement public support for a wall on the southern border, area landowners are vowing to fight the federal government should it invoke eminent domain to seize their property and fulfill Trump's central campaign promise.
Landowner Eloisa Cavazos told the Associated Press that she won't sell her land along the Rio Grande River to the government at any price.
"You could give me a trillion dollars and I wouldn't take it. It's not about money," said Cavazos, whose grandmother bought the land she now owns some 60 years ago. "This is heaven to us."
The Trump administration has demanded $5.7 billion from Congress for the construction of 215 miles of new barrier on the southern border, 104 miles of which would cut through the Rio Grande Valley — and the president has said he would ensure the barrier is continuous by seizing private property through what he called the "military version of eminent domain."
The declaration of eminent domain empowers the government to forcibly purchase property if it is deemed to be in the public interest. Trump's reference to "military" eminent domain, while difficult to interpret, seems to indicate he believes that by declaring a national emergency, he can justify seizing the land without demonstrating the seizure is in the public interest. Texans who own land along the Rio Grande are currently preparing for this eventuality by hiring attorneys, according to the AP.
One such landowner is the local Roman Catholic diocese, which owns a historic chapel that sits in the so-called "enforcement zone" carved out for the wall. Roy Snipes, who says mass at the more than 100-year-old chapel, said the construction of a wall would constitute a "desecration" of sacred land.
"It would poison the water," Snipes said. "It would still be a sacred place, but it would be a sacred place that was desecrated."
Send a tip to the news team at NR.