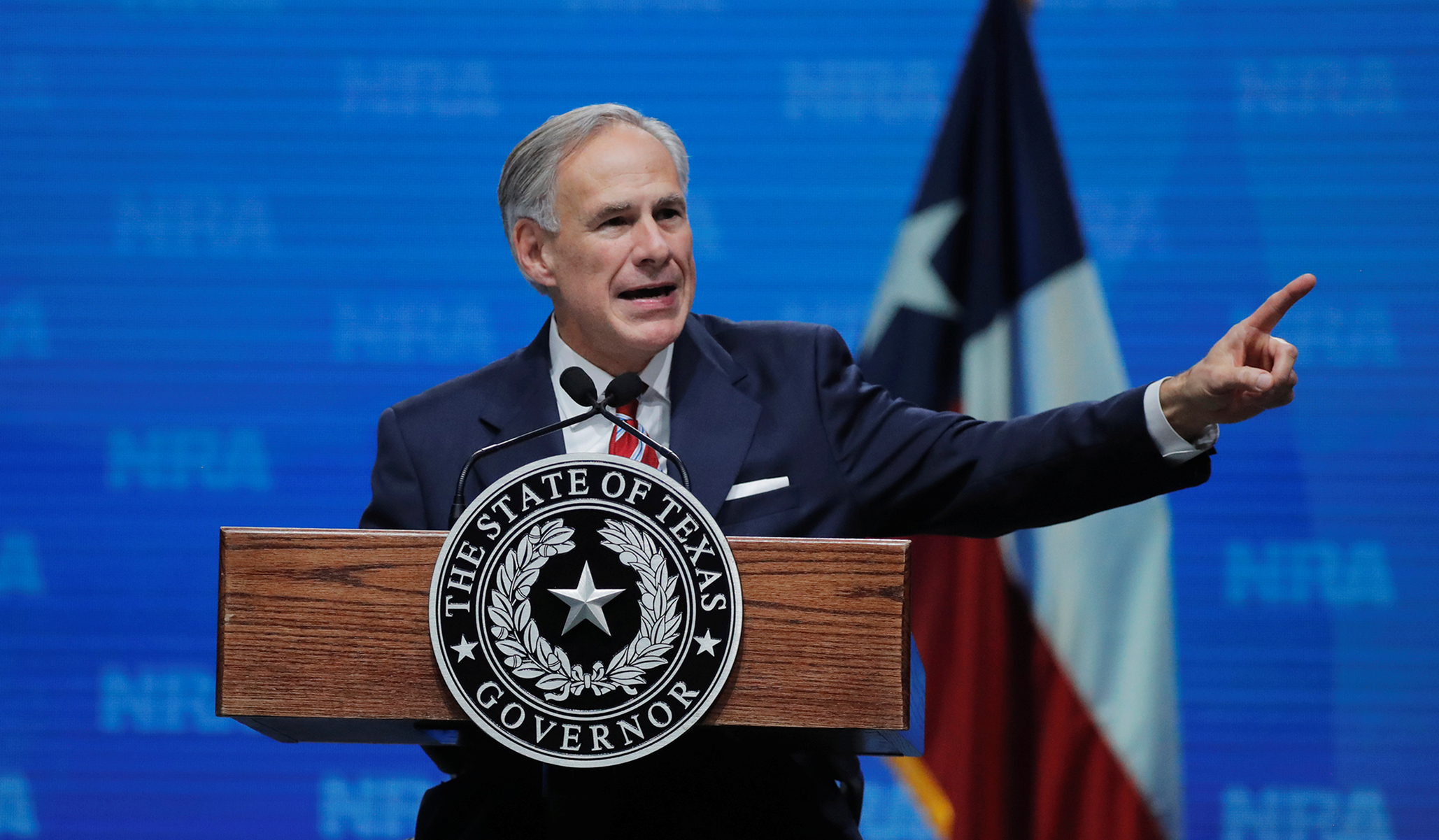 Texas Governor Greg Abbott on Tuesday proposed legislation that would deny the power to increase property taxes to cities that defund their police departments, following the Austin City Council's decision to cut millions of dollars from its police budget.
"Any city that defunds police departments will have its property tax revenue frozen at the current level," Abbott said at a news conference in Fort Worth with other top Republican leaders. "Cities that endanger residents by reducing law enforcement should not then be able to turn around and go back and get more property-tax dollars from those same residents whose lives the city just endangered."
The governor said his intention is to ensure that cities "will never be able to increase property tax revenue again if they defund police."
Abbott's announcement comes as a summer of protests and unrest following the death of George Floyd has led cities around the country to kowtow to protestor demands to decrease police department funding.
The Austin City Council last week unanimously approved a proposal to cut the police budget by $150 million, about 34 percent of its current total, and reinvest in other resources.
While the city's mayor has said the move will make the city "even safer," Abbott disagrees, saying, "When crime is on the rise, the last thing we should do is defund law enforcement, and yet that is exactly what Austin did."
Lt. Governor Dan Patrick, who presides over the State Senate, said he would make Abbott's property tax legislation a top priority when the Legislature convenes in January. Lawmakers will also aim to undo Austin's cuts, he said.
Texas attorney general Ken Paxton accused Austin of bowing to "cancel culture" in its decision to cut its police budget.
"The unwarranted attack by the Austin mayor and City Council on their police department's budget is no more than a political haymaker driven by the pressures of 'cancel culture,'" Paxton said in a statement. "Unfortunately, the targets of this 'canceling' are the brave men and women who selflessly put their lives on the line to keep our families safe."
More than a dozen cities, including Minneapolis, New York, Los Angeles and Seattle have considered or put in place substantial cuts to their police budgets following months of protests. Nearly $1 billion was divested from The New York City Police Department's budget, while the Los Angeles City Council approved a $150 million cut from the police budget for reinvestment into social programs. 
Send a tip to the news team at NR.