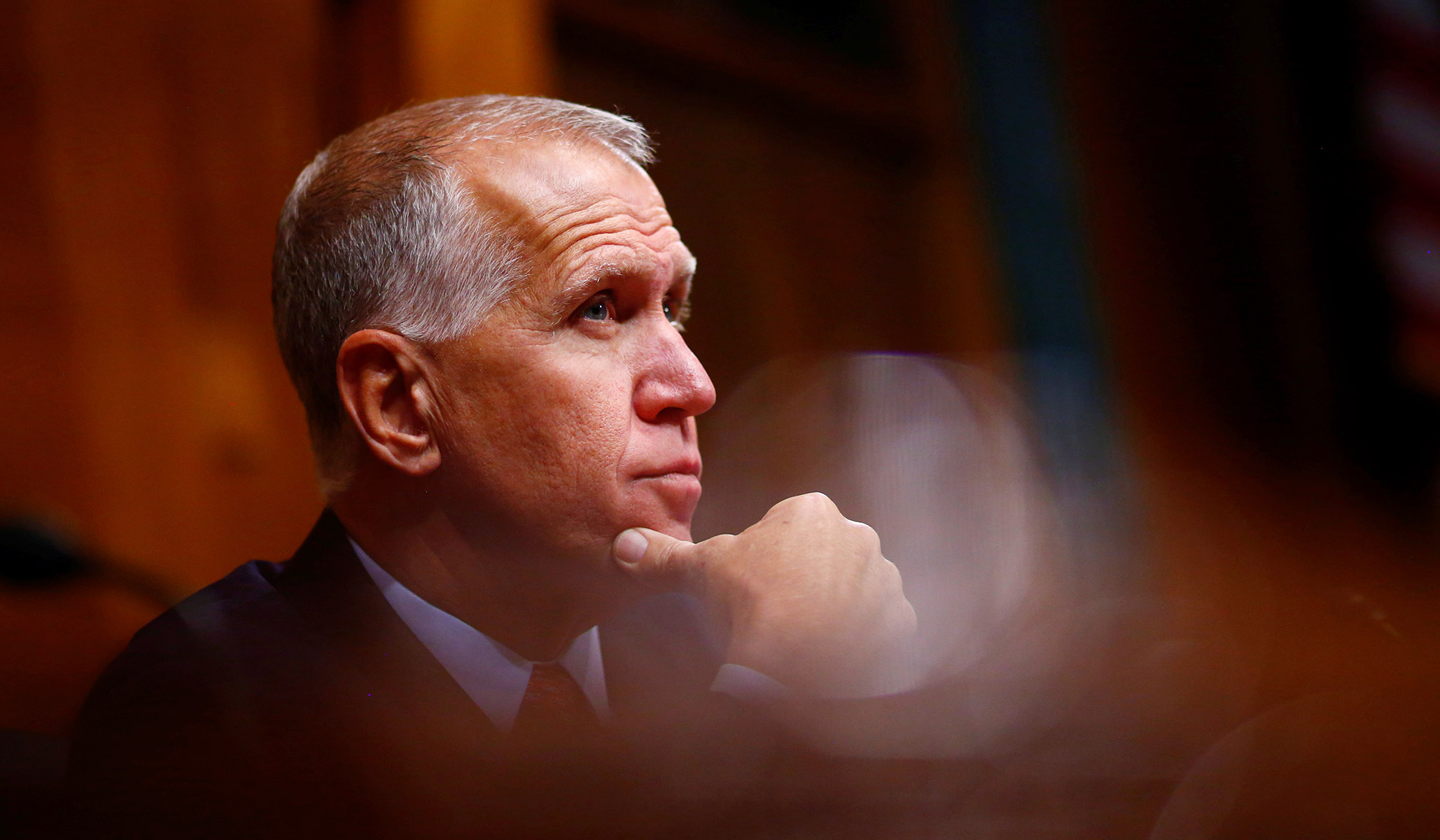 Senator Thom Tillis (R., N.C.) criticized Mark Zuckerberg Tuesday for omitting information related to the Obama reelection campaign's exploitation of user data in a statement the Facebook CEO prepared prior to his Congressional testimony.
The two-day hearing was prompted by reports that the Trump-linked data firm Cambridge Analytica improperly obtained 87 million Facebook users' data. As a result, Zuckerberg's prepared statement, which doesn't include any information about data breaches between 2007 and 2013, focused primarily on that recent breach, as did the questions he faced in Congress.
Breaking from the pack, Tillis recommended that Zuckerberg "expand" his "timeline" while addressing the issue of data protection to include the 2012 Obama campaign's similar data-exploitation scheme, which officials openly bragged about to widespread adulation in the press.
"When you do your research on Cambridge Analytica, I would appreciate it if you would start back from the first high-profile national campaign that exploited Facebook data," Tillis said.
The North Carolina lawmaker then cited a former Obama campaign staffer's tweet, which was sent after the Cambridge Analytica scandal broke, and recounted how Facebook employees were surprised by the breadth of user data the campaign was able to scrape, but let them continue to do so because of their shared political leanings.
"I also believe that that person who may have looked the other way when the whole social graph was extracted for the Obama campaign, if they are still working for you, they probably should not," Tillis scolded. "At least there should be a business code of conduct that says that you do not play favorites. You are trying to create a fair place for people to share ideas."
Send a tip to the news team at NR.