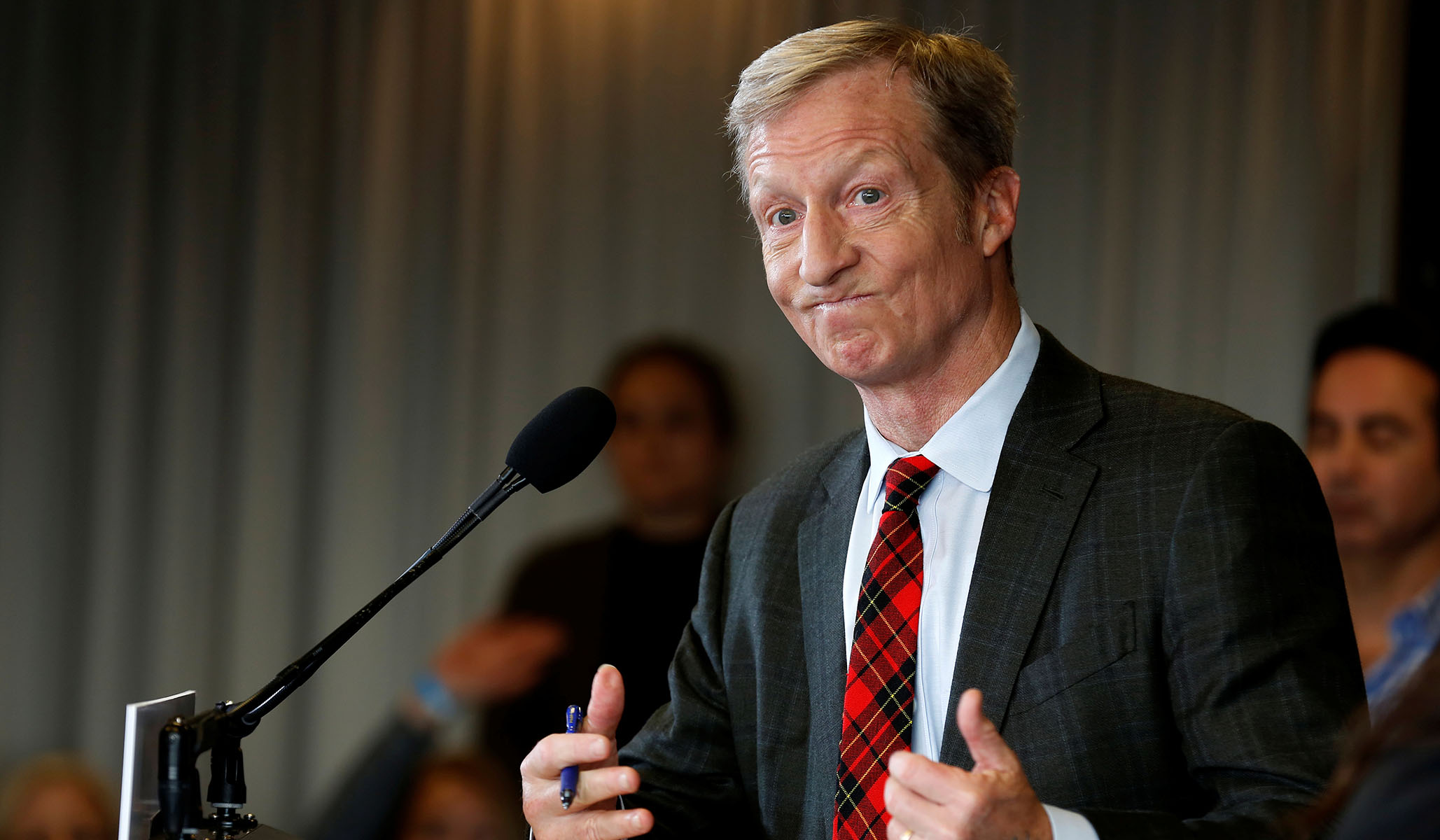 Billionaire activist Tom Steyer believes Democrats critical of his expensive impeachment campaign are as misguided as the lawmakers who urged civil-rights activists to slow their push for change in the 1960s.
In an interview with POLITICO's Off Message podcast published Tuesday, the California hedge-fund manager accused House minority leader Nancy Pelosi of "normalizing" Trump's presidency and said her peers are too content with the "status quo" to pursue meaningful change.
"Impeaching the president of the United States is upsetting the status quo. Anytime in American history that there has been an attempt to upset the status quo, there have been people within the status quo — within the establishment — saying, 'It may be true, it may be something we should deal with, it may be important, but not now,'" Steyer said. "If you look at the civil-rights movement, the pushback was not, 'You're not telling the truth,' the pushback was, 'We're dealing with it in time. Stand down so we can deal with it in time.'"
In the interview, Steyer returned to his oft-repeated argument that spending millions of his own money on the impeachment effort is a moral imperative and will increase voter enthusiasm. He dismissed widespread criticism from Democratic lawmakers, pundits, and activists who have accused him of wasting resources and compromising the party's aspirational message ahead of the crucial 2018 midterms.
"The Founders gave us impeachment to answer a reckless, lawless, and dangerous president and every day that his behavior is accepted, every day that you don't oppose it, it becomes enshrined as the way things are done. You have normalized this presidency, you have normalized his behavior," Steyer said.
In addition to a massive television-advertising campaign, Steyer's team has also managed to register 5.4 million new voters through his "Need to Impeach" initiative.
"What we know is there are millions of Americans who don't vote because they are not hearing the truth," Steyer said. "They don't think that the existing political establishment wants to talk about the basic questions of the day."
Send a tip to the news team at NR.