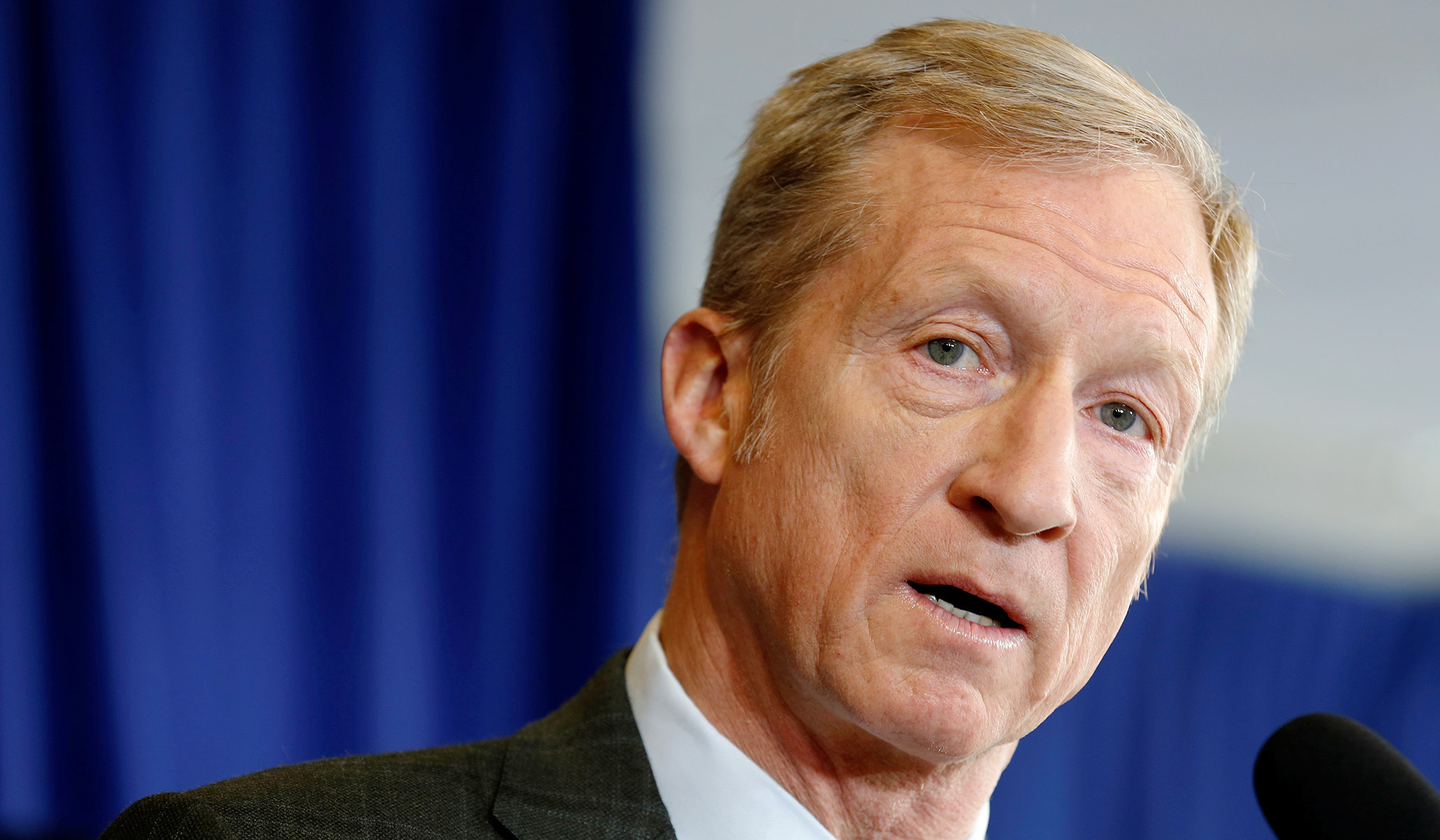 Billionaire liberal Tom Steyer told the crowd at an Iowa town hall Thursday that President Trump communicates effectively like Hitler and must be impeached before he leads the country down a similarly dark path.
A lady from the crowd remarked to Steyer that Trump reminds her of Hitler, saying the president separates immigrant families just as the leader of Nazi Germany separated Jewish families and others.
"[Trump] really is an incredibly skillful and talented communicator. He really is, which Hitler was, too," Steyer agreed.
He added, though, that there is still a "very big difference" between the two men:
I think the reason people push back against the Hitler comparison, regardless of any similarities, is Hitler ended up killing millions and millions of people, and Mr. Trump has shown a disregard for our law, he breaks the law…and in many ways he has done things that we find, or I find abhorrent. But he hasn't killed millions of people.
The crowd rumbled with raised voices, causing Steyer to entertain the comparison some more.
"I agree! Look, that's why we want to impeach him!" Steyer said. "We'd like to end it here while it's still OK….We haven't gotten to that point. God bless us, let's hope we never get anywhere near that point."
Steyer, the heavyweight anti-Trump activist, has invested tens of millions of dollars trying to convince Democrats to impeach the president, to the chagrin of many party luminaries including House minority leader Nancy Pelosi, who has argued that the best way to oppose Trump is to gain control of Congress.
As part of his campaign against Trump and the GOP, Steyer's political action committee, NextGen America, released an ad this week comparing Republicans to white nationalists.
"We're just telling the truth to the American people, and it's an important truth," he said of impeaching the president. "And if you don't think it's politically convenient for you, that's too bad."
NOW WATCH: 'Harry Reid Tells Democrats to Tone Down Talk of Trump Impeachment'
Send a tip to the news team at NR.