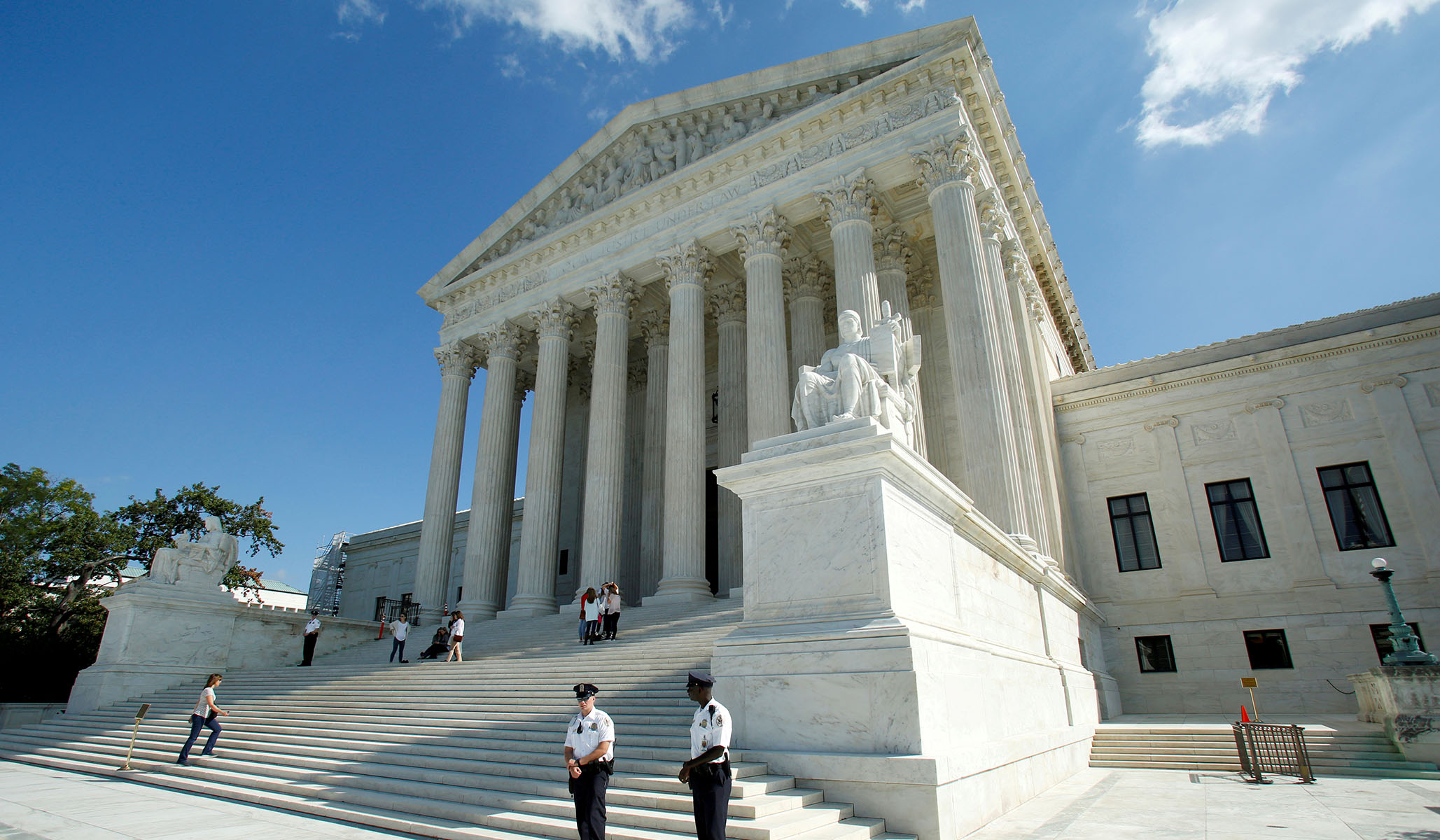 The Supreme Court endorsed the Trump administration's conception of executive power with respect to immigration policy Tuesday, upholding President Trump's ban on travelers from a number of nations deemed heightened security risks.
Chief Justice John Roberts authored the decision for the 5–4 majority, writing that the travel ban, which was the third iteration that has been put before the courts, is "squarely within the scope of Presidential authority."
"The sole prerequisite set forth in [federal law] is that the President find that the entry of the covered aliens would be detrimental to the interests of the United States. The President has undoubtedly fulfilled that requirement here," Roberts wrote.
The current version of Trump's travel ban, issued in September as a presidential proclamation, restricts travel from seven nations, six of which have a majority-Muslim population. The high court took it up in January after Trump's initial travel ban, implemented just weeks into his first term, was blocked by multiple appeals courts around the country. Two months later the administration issued a second version, which was also blocked.
In her dissent, Justice Sonia Sotomayor sided with critics of the ban, who have argued that President Trump's past comments about the dangers of immigration from majority-Muslim nations prove the proclamation was motivated by "anti-Muslim animus."
"This repackaging does little to cleanse [the policy] of the appearance of discrimination that the President's words have created," she said. "Based on the evidence in the record, a reasonable observer would conclude that the Proclamation was motivated by anti-Muslim animus," Sotomayor wrote.
The White House issued a statement Tuesday morning celebrating the ruling as a "tremendous victory for the American people and the Constitution" and criticizing Democrats for their opposition to the administration's efforts to restrict travel from nations with high levels of violence.
"In this era of worldwide terrorism and extremist movements bent on harming innocent civilians, we must properly vet those coming into our country. This ruling is also a moment of profound vindication following months of hysterical commentary from the media and Democratic politicians who refuse to do what it takes to secure our border and our country," the statement read. "As long as I am President, I will defend the sovereignty, safety, and security of the American People, and fight for an immigration system that serves the national interests of the United States and its citizens. Our country will always be safe, secure, and protected on my watch."
NOW WATCH: 'Travel Ban Case Explained: Trump v. Hawaii'
Send a tip to the news team at NR.