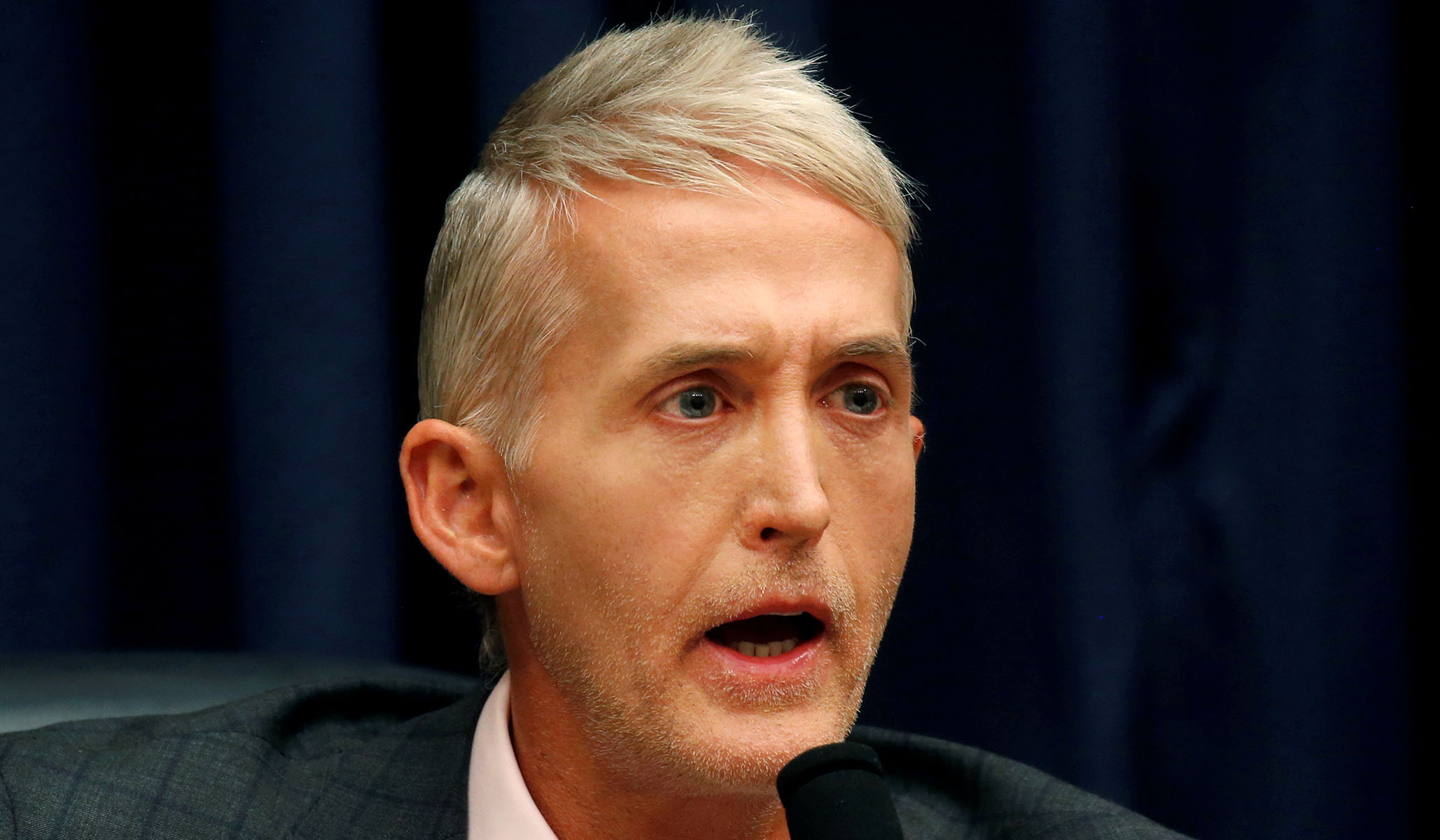 Former South Carolina representative Trey Gowdy said Tuesday that the FBI relied on information provided by longtime Clinton-family ally Sidney Blumenthal to corroborate some of the explosive allegations included in the controversial Steele dossier.
Gowdy told Fox News's Martha McCallum that when he was serving in Congress he reviewed an FBI spreadsheet listing specific assertions included in the Steele dossier along with independent information investigators believed corroborated those unverified claims.
"I've seen the spreadsheet, Martha. I have seen each factual assertion listed in that dossier, and then I've seen the FBI's justification. And when you're citing newspaper articles as corroboration for a factual assertion that you have made, you don't need an FBI agent to go do a Google search," said Gowdy, a former member of the House Intelligence Committee who now serves as a Fox News contributor, in remarks first noted by the Daily Caller. "When the name Sidney Blumenthal is included as part of your corroboration, and when you're the world's leading law-enforcement agency, you have a problem."
Congressional Republicans and administration allies have ceaselessly questioned the FBI's use of the Steele dossier, which was initially commissioned by the Clinton campaign, to obtain a FISA warrant to surveil Carter Page. That criticism intensified last year after it was revealed that the FBI did not disclose the source of the dossier to the FISA judge who granted the warrant.
Blumenthal, a longtime Clinton confidant and fixer, helped to disseminate a separate opposition-research dossier on then-candidate Trump compiled by his aide Cody Shearer. Blumenthal gave Shearer's dossier, which contained some of the same salacious details included in Steele's report, to a State Department official who provided it to Steele, who then gave it to the FBI to corroborate his own investigation.
Shearer and Blumenthal previously ran a "secret spy network" during Hillary Clinton's tenure as secretary of state, which she used as a back-channel to obtain information about the volatile events unfolding in Benghazi, Libya during the 2012 terror attack on U.S. government facilities there.
Send a tip to the news team at NR.