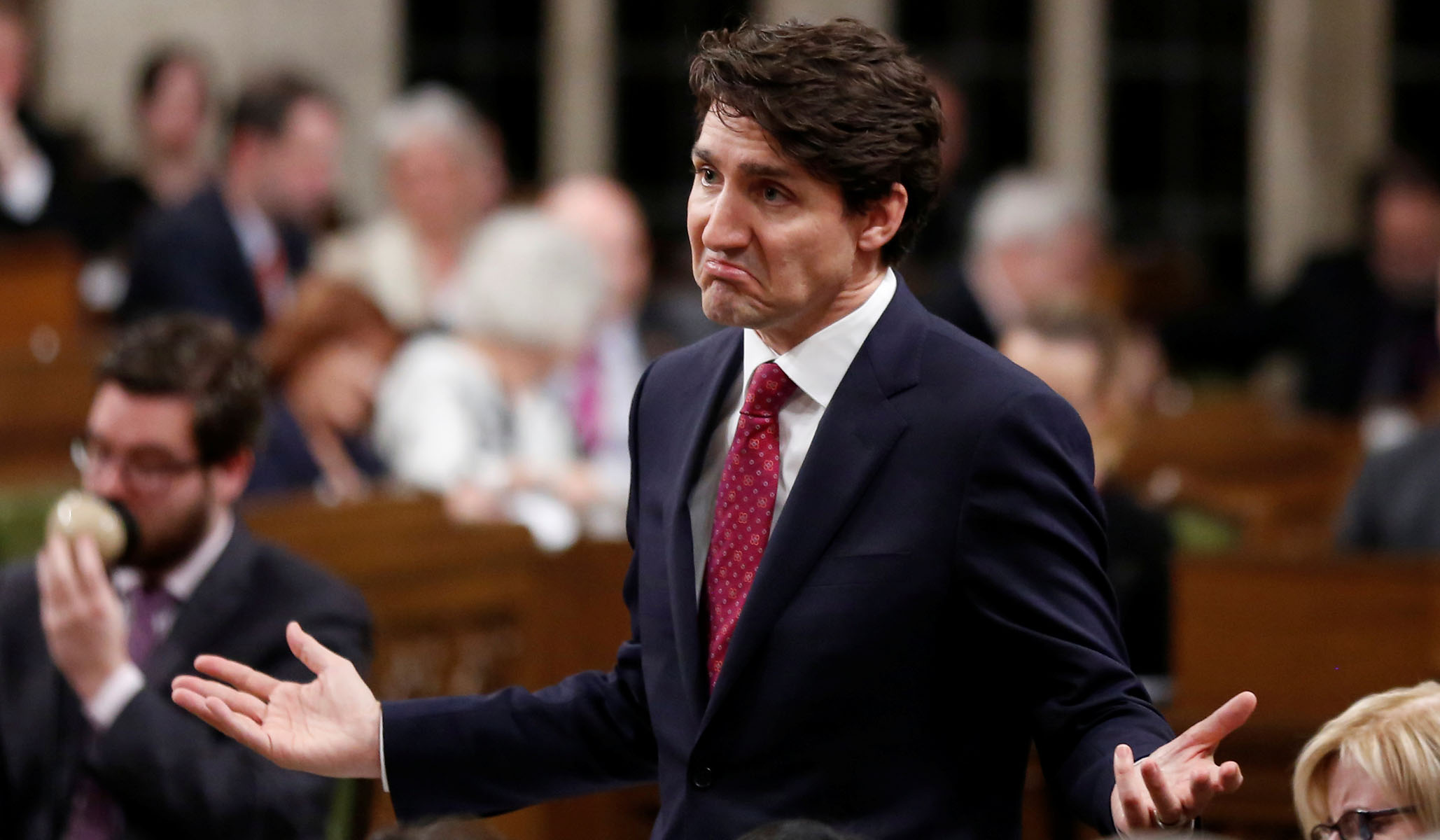 Canadian prime minister Justin Trudeau adopted an optimistic tone Thursday when discussing the prospects for a successful conclusion to ongoing talks on renegotiating NAFTA.
Trudeau, who pushed back aggressively last month when the Trump administration announced it would leverage potential steel and aluminum tariffs in renegotiating NAFTA, said the North American trade partners are on the cusp of reaching a mutually beneficial agreement.
"We have a high chance of reaching a win-win-win deal for Canada, the United States, and Mexico," he told reporters. "With the pressures of the elections in Mexico, and the US elections, if we could announce something at the Summit of the Americas [in mid April], that would be great."
The Trump administration exempted Canada and Mexico from the heavy steel and aluminum tariffs it recently imposed on other trading partners, contingent on their cooperation in the NAFTA talks. Trudeau responded forcefully, saying the tariffs made "absolutely no sense" and criticizing the Trump administration for even considering imposing the protectionist measure on Canada.
Canadian foreign minister Chrystia Freeland is meeting this week with her American and Mexican counterparts to begin solidifying negotiated changes to the 24-year-old trade agreement.
Central to the negotiations is the Trump administration's desire to increase the percentage of materials that must be produced by NAFTA countries in order for a vehicle to qualify to cross borders duty-free. Under current law, 62.5 percent of a vehicle's material must be manufactured within the trade zone; U.S. officials hope to increase that to 85 percent, with a minimum of 50 percent of the material produced in the U.S.
Mexican officials, meanwhile, have reportedly objected to a U.S. request that automakers rely solely on factories that pay workers at least $15 per hour — a sharp increase from the current Mexican minimum wage of $3 per hour.
The Trump administration is reportedly pushing for a rapid conclusion to the negotiations due to mounting fears that its protectionist policies will spark a trade war with China. China responded to the roughly $60 billion in tariffs on Chinese goods announced last month by implementing its own retaliatory tariffs on roughly $50 billion in yearly imports from the U.S.
Send a tip to the news team at NR.