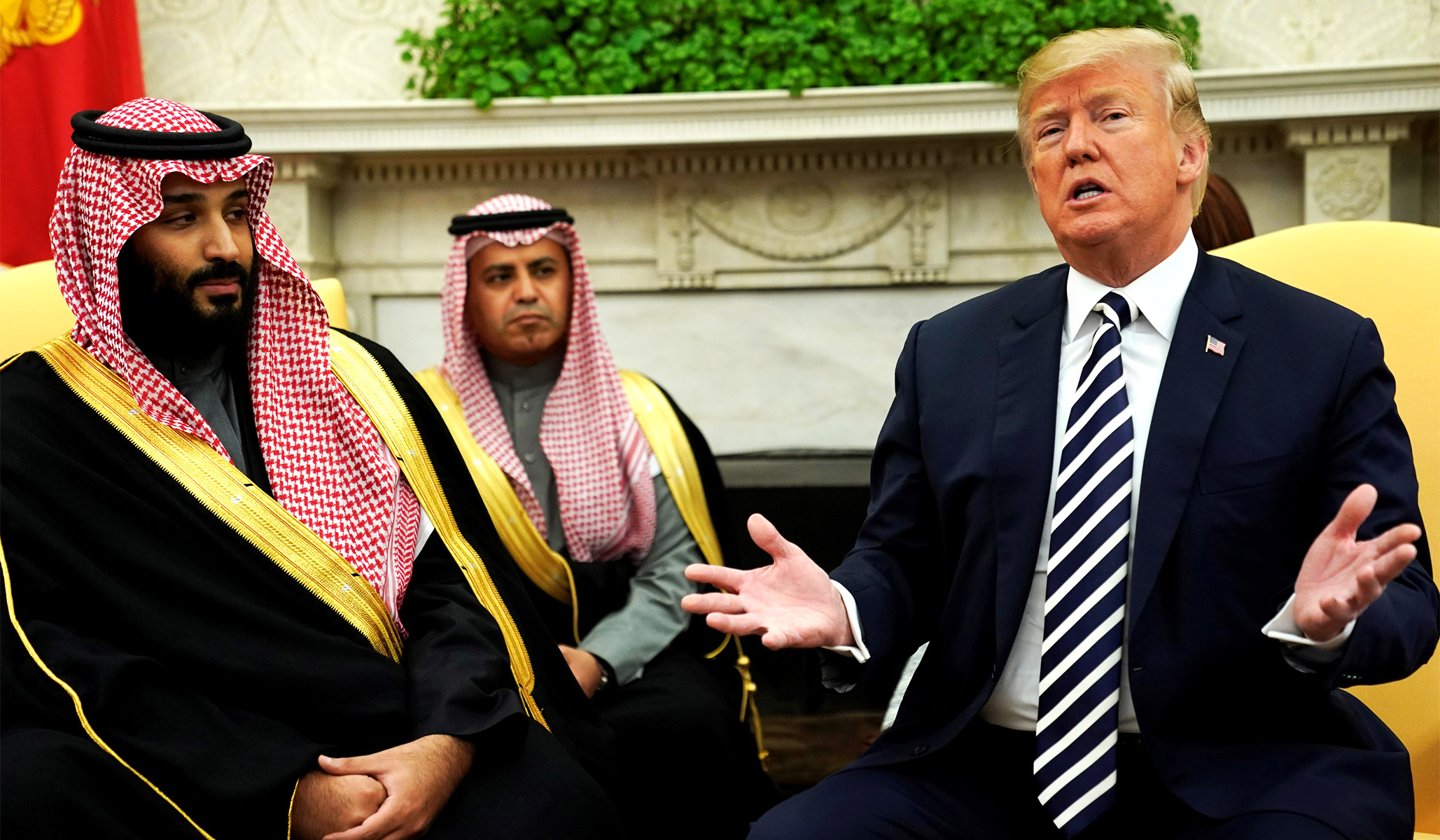 The State Department informed Congress Thursday that it will approve the sale of $1.3 billion in American-made artillery to Saudi Arabia after announcing the approval of a $1 billion arms sale less than one month ago.
The news, first reported by the Associated Press, comes amid Saudi crown prince Mohammed bin Salman's goodwill tour of the U.S., which he's spent giving interviews and meeting with American icons in the fields of business, entertainment, and technology.
In a statement, Defense Security Cooperation Agency, which oversees arms sales to foreign powers, said the Saudi deal would "support U.S. foreign policy and national security objectives by improving the security of a friendly country which has been, and continues to be, an important force for political stability and economic growth in the Middle East."
The U.S. has endured harsh criticism from human-rights groups for fueling Saudi Arabia's bombing campaigns in Yemen. America is the largest supplier of arms used against the Houthi rebel groups fighting President Abd-Rabbu Mansour Hadi's Saudi-backed government. The Yemeni conflict has resulted in a humanitarian disaster, as widespread destruction of basic infrastructure has left millions without clean drinking water or food.
Defense Secretary James Mattis defended America's relationship with Saudi Arabia in a comment to a reporter made after the sale's initial announcement last month.
"We believe that Saudi Arabia is part of the solution," Mattis said. "They have stood by the United Nations-recognized government, and we are going to end this war. That is the bottom line. And we are going to end it on positive terms for the people of Yemen, but also security for the nations in the peninsula."
After the State Department officially approves the deal, Congress will have 30 days to nix it if it so chooses.
Send a tip to the news team at NR.