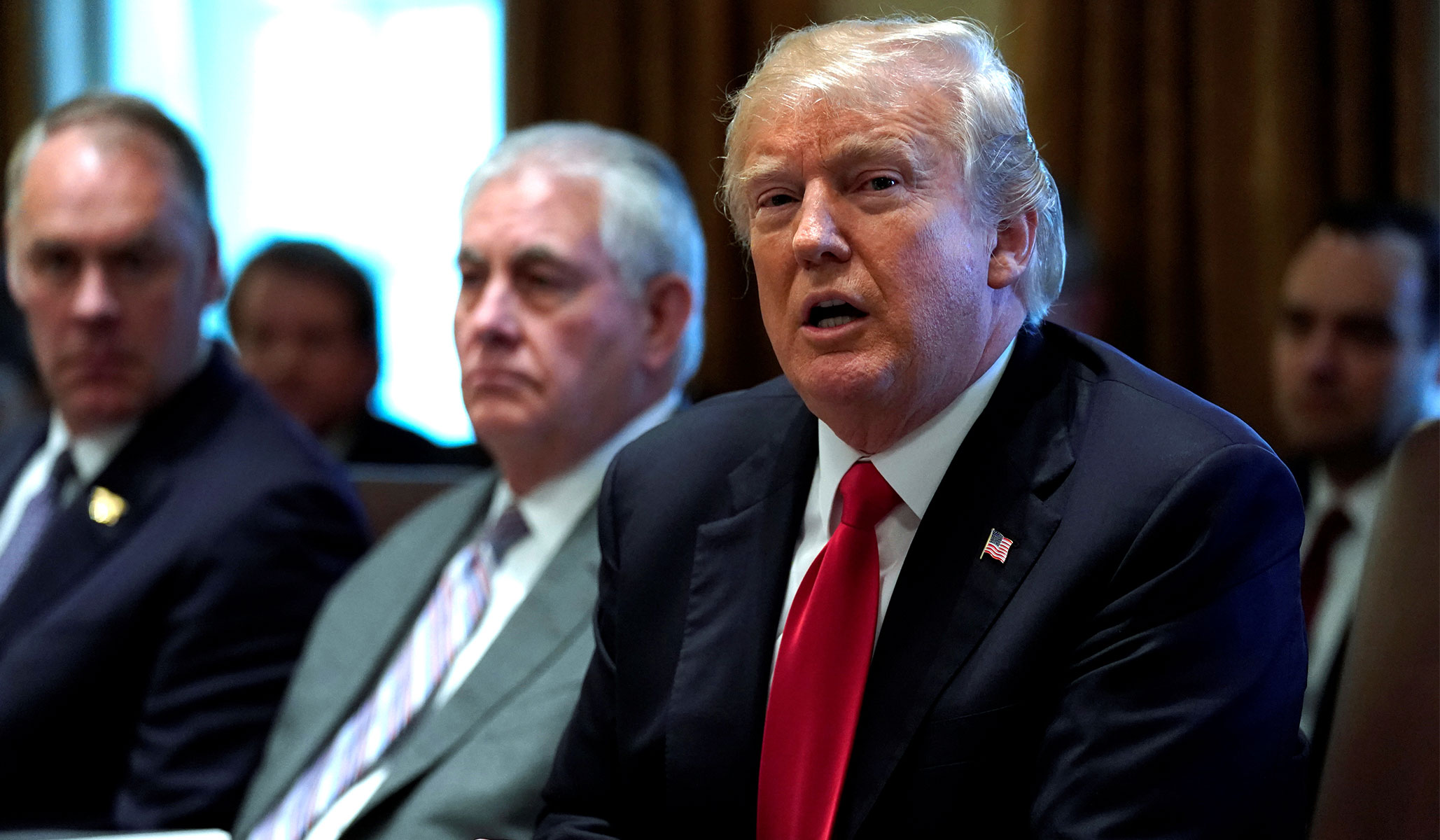 The Trump administration imposed new sanctions on a group of Kremlin-connected oligarchs and their companies Friday in response to what officials see as an escalating pattern of Russian aggression.
The sanctions — imposed on seven of Russia's wealthiest industrialists and the twelve companies they control, as well as 17 top government officials and a state-owned weapons company with ties to Syrian president Bashar Al-Assad's regime — target President Vladimir Putin's inner-circle, which profits immensely from his authoritarian rule.
"Russian oligarchs and elites who profit from this corrupt system will no longer be insulated from the consequences of their government's destabilizing activities," treasury secretary Steven Mnuchin said in a statement, referencing Putin's annexation of Crimea and the Kremlin's ongoing material support for the Assad regime in Syria.
A senior administration official told reporters the sanctions were not levied as a consequence of any one event, but were instead a response to "the totality of the Russian government's ongoing and increasingly brazen pattern of malign activity around the world."
The sanctioned oligarchs, many of whom hold their wealth in European banks and properties, were selected from a list the administration was compelled to create as part of legislation passed by Congress in July. That bill, which passed with a veto-proof majority, also constrained Trump's ability to unilaterally lift international sanctions.
The news come just days after 60 American diplomats were expelled from Russia in a proportional response to the American and European expulsion of Russian diplomats. The exchange began after a former Russian spy and his daughter were poisoned while living in the U.K., allegedly at the hands of Russian intelligence.
Send a tip to the news team at NR.