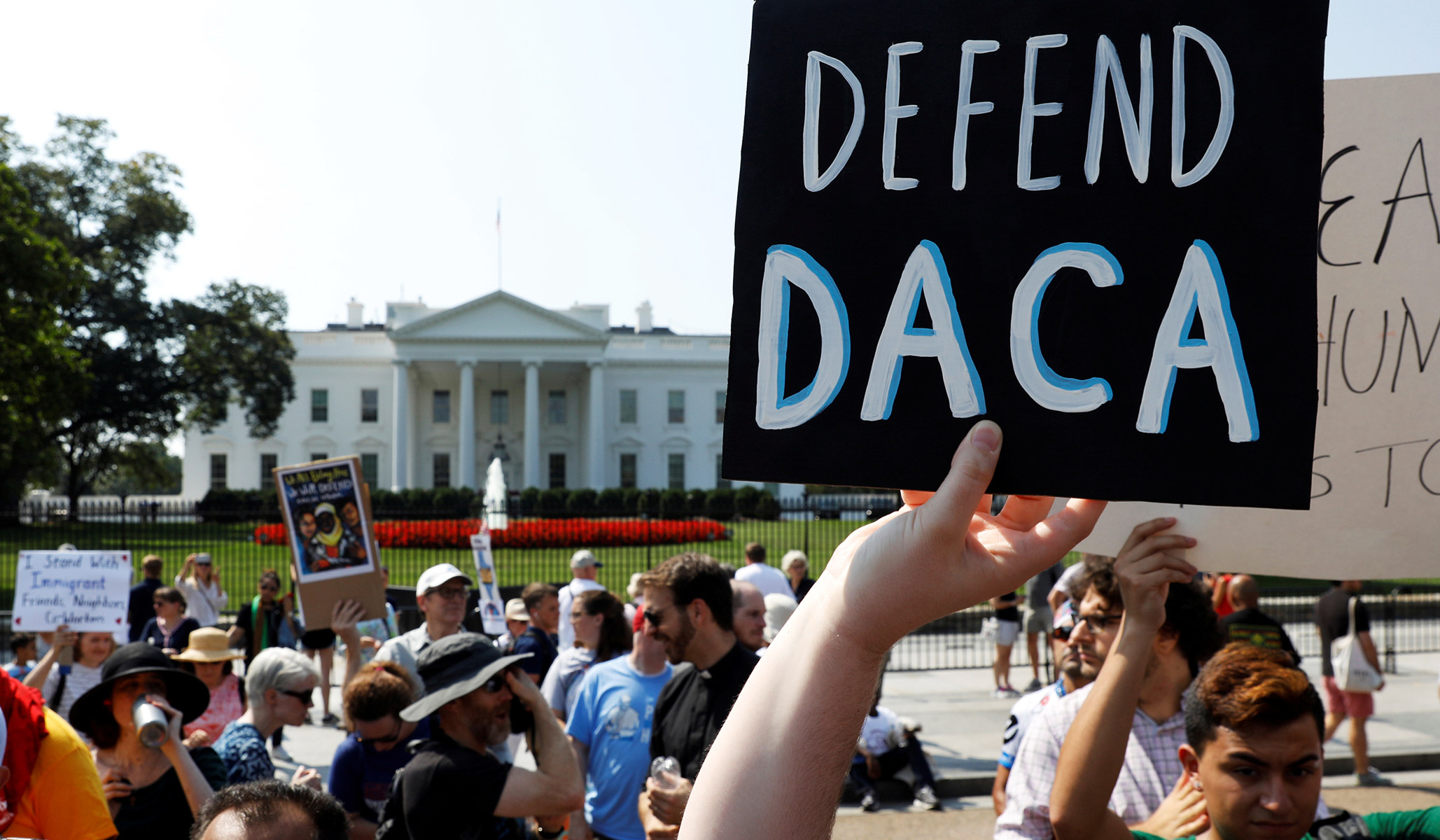 The Trump administration has requested once again that the Supreme Court rule on the legality of the administration's attempt to discontinue the Deferred Action for Childhood Arrivals (DACA) program before a lower court rules on the matter.
Solicitor General Noel Francisco announced Monday evening that the Department of Justice filed a legal request, known as a writ of certiorari, asking that the Supreme Court take up the case to prevent the issue from remaining unresolved for the coming year.
Should the Supreme Court refuse his request, Francisco pointed out, the administration would be required to continue accepting DACA applications while waiting on California's ninth circuit to rule on the legality of ending the program.
"Absent prompt intervention from this court, there is little chance the court would resolve this dispute for at least another year," Francisco wrote in a letter to the Supreme Court.
The request comes after the Supreme Court rejected a similar plea in February.
The DACA program provides temporary amnesty on a renewable two-year basis to immigrants brought to the country illegally by their parents while under the age of 16, provided they arrived before 2007. To date, the program has shielded some 700,000 immigrants from deportation.
The administration's attempt to end the program last year was rejected by multiple federal courts and the Department of Homeland Security was ordered to continue accepting renewal applications while the case is adjudicated.
The case has been before the ninth circuit in San Francisco for six months and the court takes an average of 23 months to issue a final ruling. The Supreme Court's arguments calendar usually fills up by mid-January, so, unless the ninth circuit issues an expedited ruling, it's unlikely the administration would have the opportunity to challenge the ruling before the High Court before next year.
Send a tip to the news team at NR.