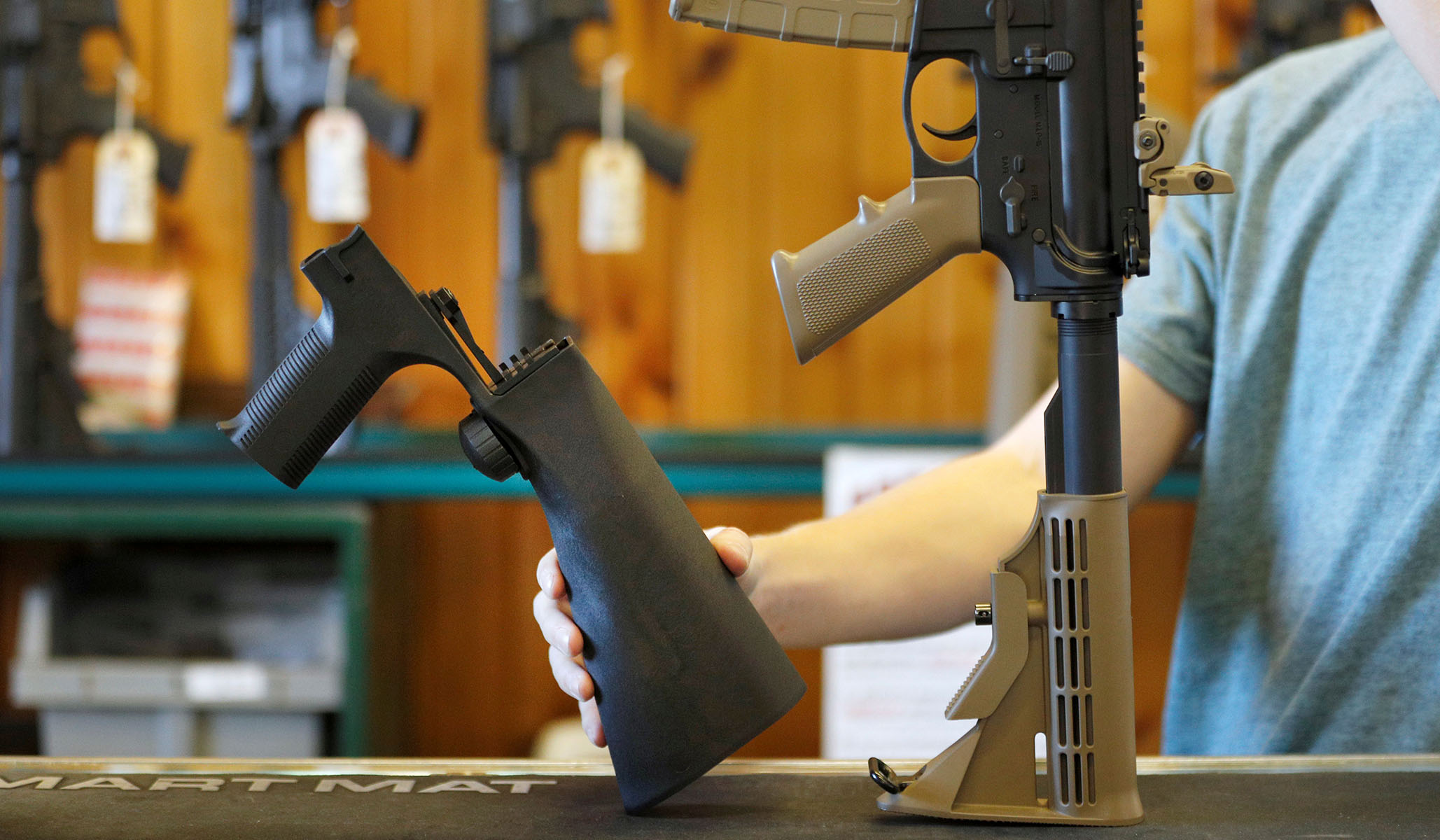 Acting attorney general Matthew Whitaker amended federal firearm regulations Tuesday to ban bump stocks in response to a public pressure campaign against the devices, which began after they were used to carry out the deadliest mass shooting in America's history in Las Vegas last year.
The ban, which will take effect in March, expands the definition of illegal machine guns under federal law to include supplemental devices that increase a semi-automatic weapon's rate of fire to mimic that of a fully-automatic firearm, according to the Associated Press.
The previously obscure bump stock device emerged at the center of the national gun control debate in October 2017 after Stephen Paddock used them to murder 58 people by firing into a crowd of concertgoers in Las Vegas.
Following the massacre, Paddock was found dead on the floor of his Mandalay Bay hotel room surrounded by 23 rifles, 14 of which were fitted with bump stocks to increase their rate of fire.
President Trump announced in March that his administration would ban the devices, which he argued "turn legal weapons into illegal machines."
The new regulation overturns a 2010 determination by Alcohol Tobacco and Firearms officials that bump stocks should not be regulated in the same way as machine guns and must be outlawed through new legislation if they were to be outlawed at all.
Individuals who own bump stocks will be required to turn them over to law enforcement or destroy them when the law takes effect in March, a senior Department of Justice official told the AP.
Slide Fire Solutions, the largest bump stock manufacturer in the country, announced in April that it would no longer produce the devices.
Send a tip to the news team at NR.