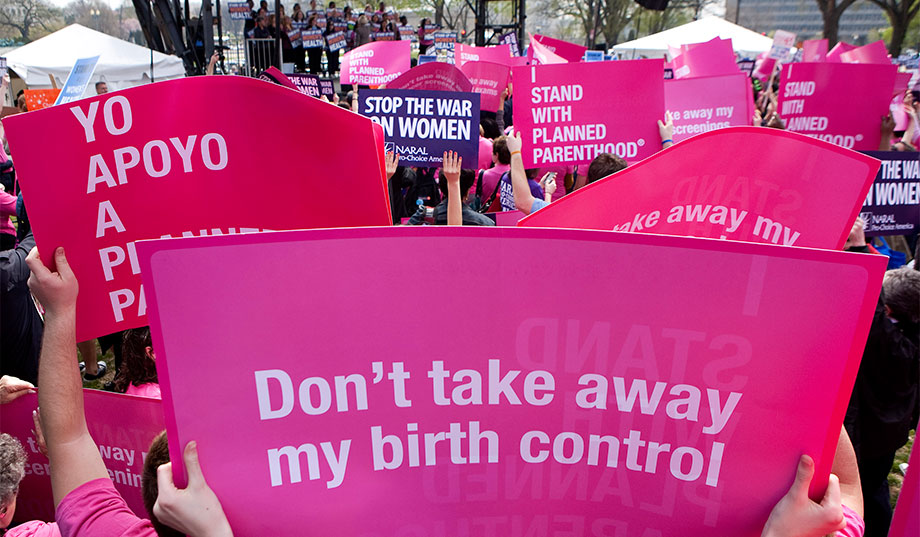 The Trump administration is set to announce a new regulation Friday afternoon that will prohibit abortion providers, as well as organizations that refer women to those providers, from accessing Title X family-planning funds, the New York Times reports.
The policy represents a return to a Reagan-era rule that required organizations that received federal family-planning dollars to maintain "physical separation" and "separate personnel" that divide their abortion services from their other services.
Critics allege that the Trump administration's rule is actually more burdensome than the Reagan administration's rule, because it targets organizations that refer women seeking abortions to providers, as well as those groups that actually provide the procedure.
Dawn Laguens, the executive vice president of Planned Parenthood Federation of America, described the policy as "outrageous" and "dangerous." The rule, she said in a Thursday statement, is "designed to make it impossible for millions of patients to get birth control or preventive care from reproductive health care providers like Planned Parenthood. This is designed to force doctors and nurses to lie to their patients. It would have devastating consequences across this country."
Marjorie Dannenfelser, the president of the pro-life group Susan B. Anthony List, thanked Trump and said his decision would "energize" conservatives ahead of the 2018 midterm elections.
"We thank President Trump for taking action to disentangle taxpayers from the abortion business," Dannenfelser said, adding that the president "has shown decisive leadership, delivering on a key promise to pro-life voters who worked so hard to elect him."
Like the Reagan-era restriction, which was tied up in the courts and eventually rescinded under President Bill Clinton, the Trump administration's move is likely to invite legal challenges from Planned Parenthood and other groups.
Trump targeted Planned Parenthood in April of last year, signing legislation that nullified an Obama-era rule barring state and local governments from withholding federal funding from organizations that provide certain reproductive-health services, regardless of whether they also provide abortions.
Send a tip to the news team at NR.