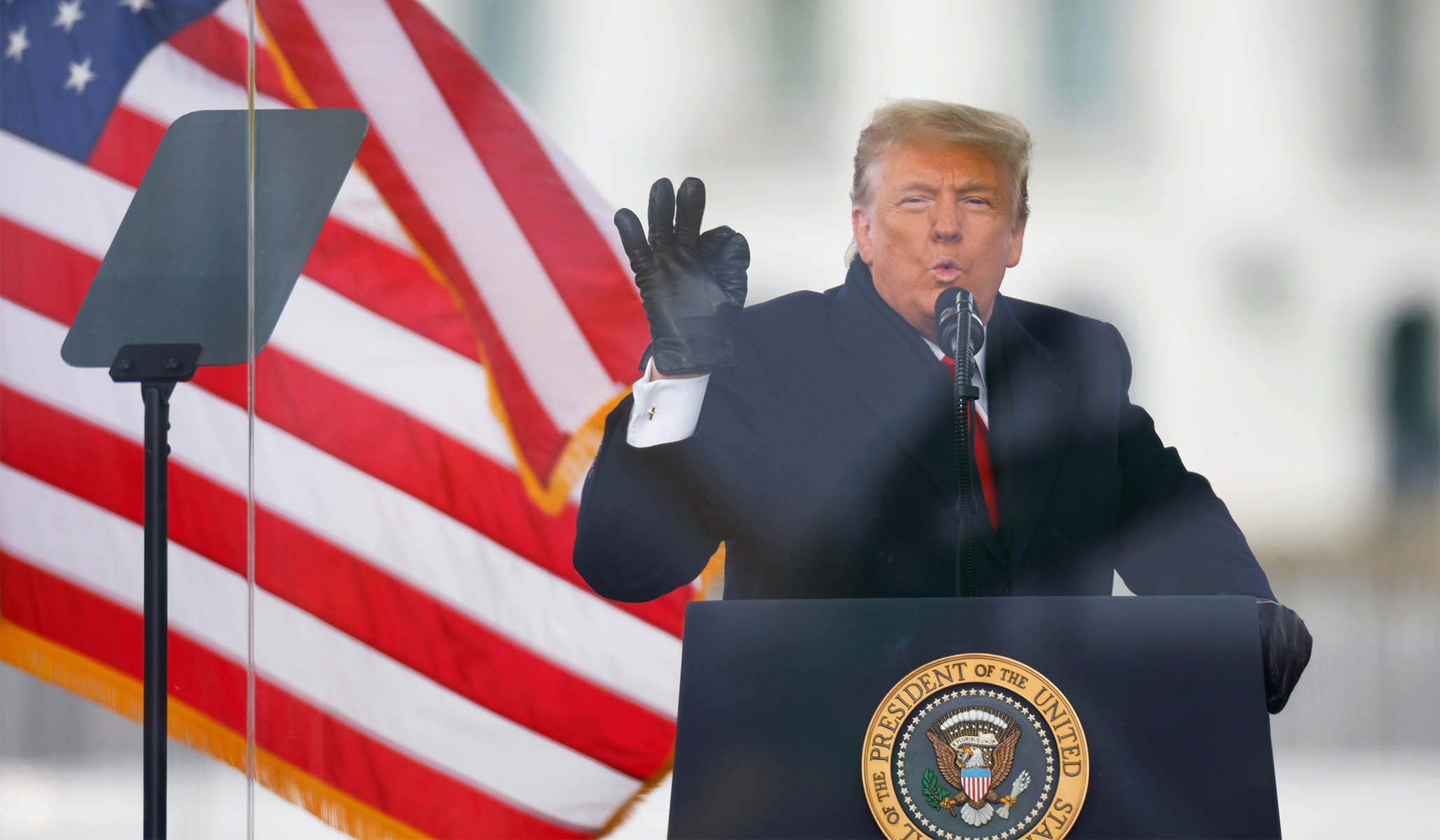 Former President Trump "threatened the constitutional system" by inciting the riot at the Capitol on January 6 that left five people dead, Democrats claimed in a legal brief released on Tuesday.
House impeachment managers submitted the brief as part of their case to impeach the former president for "incitement of insurrection." The House voted to impeach Trump after he incited a mob of his supporters to amass at the Capitol, after which the mob breached the building and forced lawmakers to evacuate. One Capitol police officer died after being injured by rioters.
"President Trump's responsibility for the events of January 6 is unmistakable," the House managers wrote. "President Trump's effort to extend his grip on power by fomenting violence against Congress was a profound violation of the oath he swore. If provoking an insurrectionary riot against a Joint Session of Congress after losing an election is not an impeachable offense, it is hard to imagine what would be."
"The only honorable path at that point was for President Trump to accept the results and concede his electoral defeat. Instead, he summoned a mob to Washington, exhorted them into a frenzy, and aimed them like a loaded cannon down Pennsylvania Avenue," they added.
Trump's legal team is expected to argue that conducting an impeachment trial is unconstitutional now that the former president is out of office.
Senate Minority Leader Mitch McConnell (R., Ky.) was reportedly in favor of impeaching and convicting Trump, which would pave the way for a subsequent Senate vote to bar the former president from running for office again. However, Democrats would need the support of 17 Republican senators to reach the two-thirds majority needed for conviction, a prospect that appears increasingly unlikely.
"I think a lot of Americans are going to think it's strange that the Senate is spending its time trying to convict and remove from office a man who left office a week ago," Senator Tom Cotton (R., Ark.) told the Associated Press in mid-January.
Senators Tim Kaine (D., Va.) and Susan Collins (R., Maine) have floated a proposal to formally censure Trump in place of impeachment. That option also appeared unlikely to move forward, Kaine told CNN on Tuesday.
"We don't have enough support on the Republican side because they don't want to bar Trump from running from office," Kaine said. "I don't have enough support on the Democratic side because for most of my colleagues, it's impeachment or nothing."
Send a tip to the news team at NR.