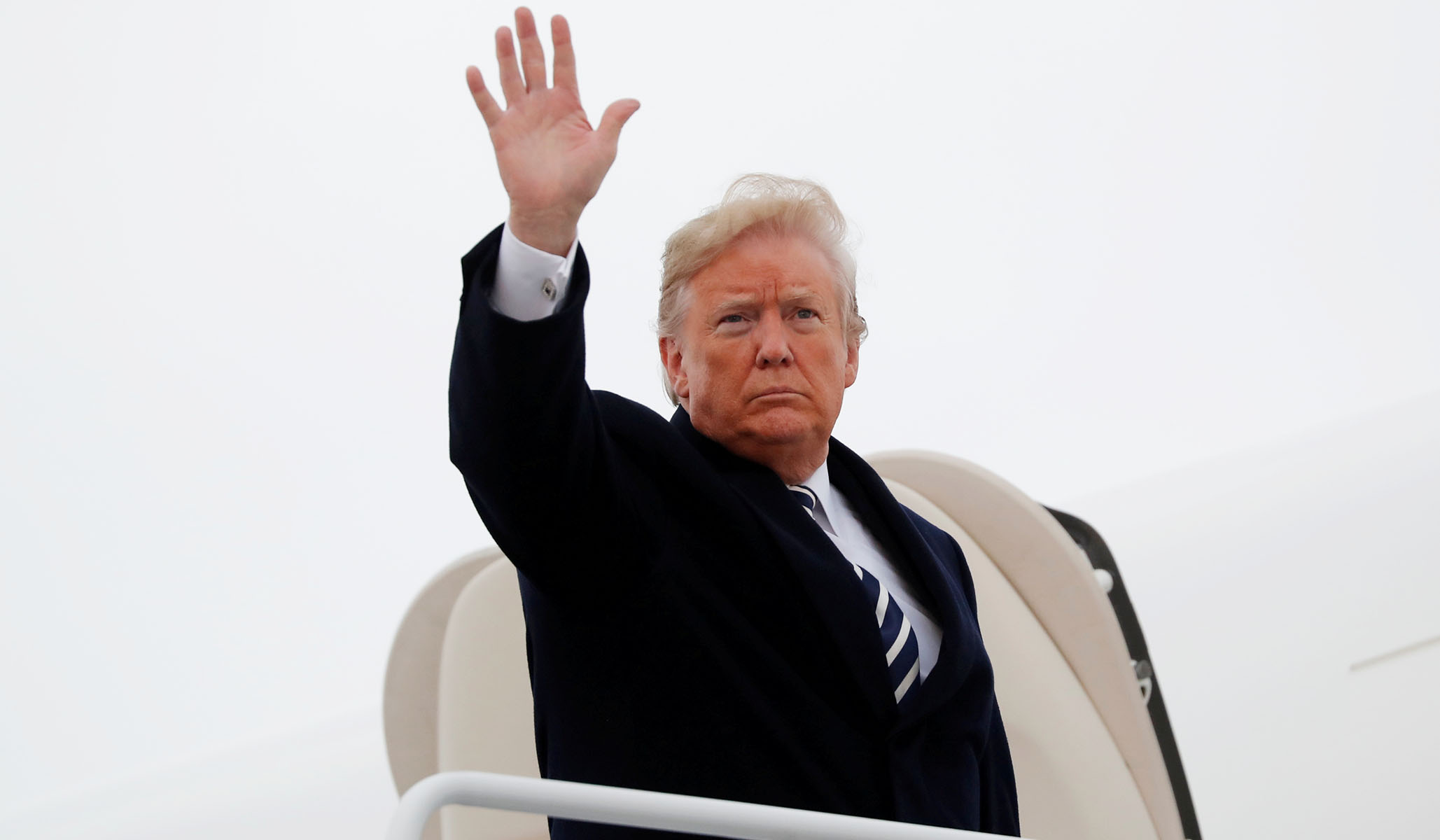 Allies of President Trump within the New Hampshire Republican Party are seeking to avoid a politically costly primary by abandoning the state party's tradition of neutrality in favor of an early endorsement on behalf of the president.
An early commitment to back Trump over any potential challenger would significantly advantage the president in his reelection efforts as his campaign could avoid sinking substantial resources into what would surely become a heated, personal contest against a moderate Republican like Ohio governor John Kasich or Senator Jeff Flake of Arizona.
Trump ally Bruce Breton, a local Republican politician who has close ties to former Trump campaign chairman and fellow New Hampshire native Corey Lewandowski, said the state party should abandon neutrality and endorse Trump early because to do otherwise would be to ignore the will of the voters.
"They don't want [a] primary fight," Breton told Politico of the "hundreds of Trump supporters" he's spoken to recently. "The [Make America Great Again] crowd just keeps tweeting it. People have been sending me messages from all over the country."
"They don't want change," he added. "They want four more years."
Supporters of an early Trump endorsement are pushing the state party to abandon its neutrality policy through a change to the organization's bylaws — an effort that may well receive a boost from the expected elevation of Trump ally Stephen Stepanek to state GOP chair. Stepanek, a former state lawmaker and early Trump supporter, has however maintained a public commitment to neutrality.
Kasich has travelled twice to New Hampshire in recent months to explore a possible presidential run as has fellow moderate, Senator Jeff Flake of Arizona.
Famously anti-Trump conservative pundit Bill Kristol travelled to New Hampshire in November one week ahead of Kasich to gauge voters' receptiveness to a possible primary challenge.
"We've started laying the groundwork for the possibility of a serious challenge to President Trump in the 2020 GOP primary," Kristol said at a panel discussion hosted by the New Hampshire Journal.
"President Trump is less dominant than many people think," he added. "Polls show it, focus groups show it, and the Republican House seats we lost in suburban districts that we'd held for years show it, too."
Send a tip to the news team at NR.