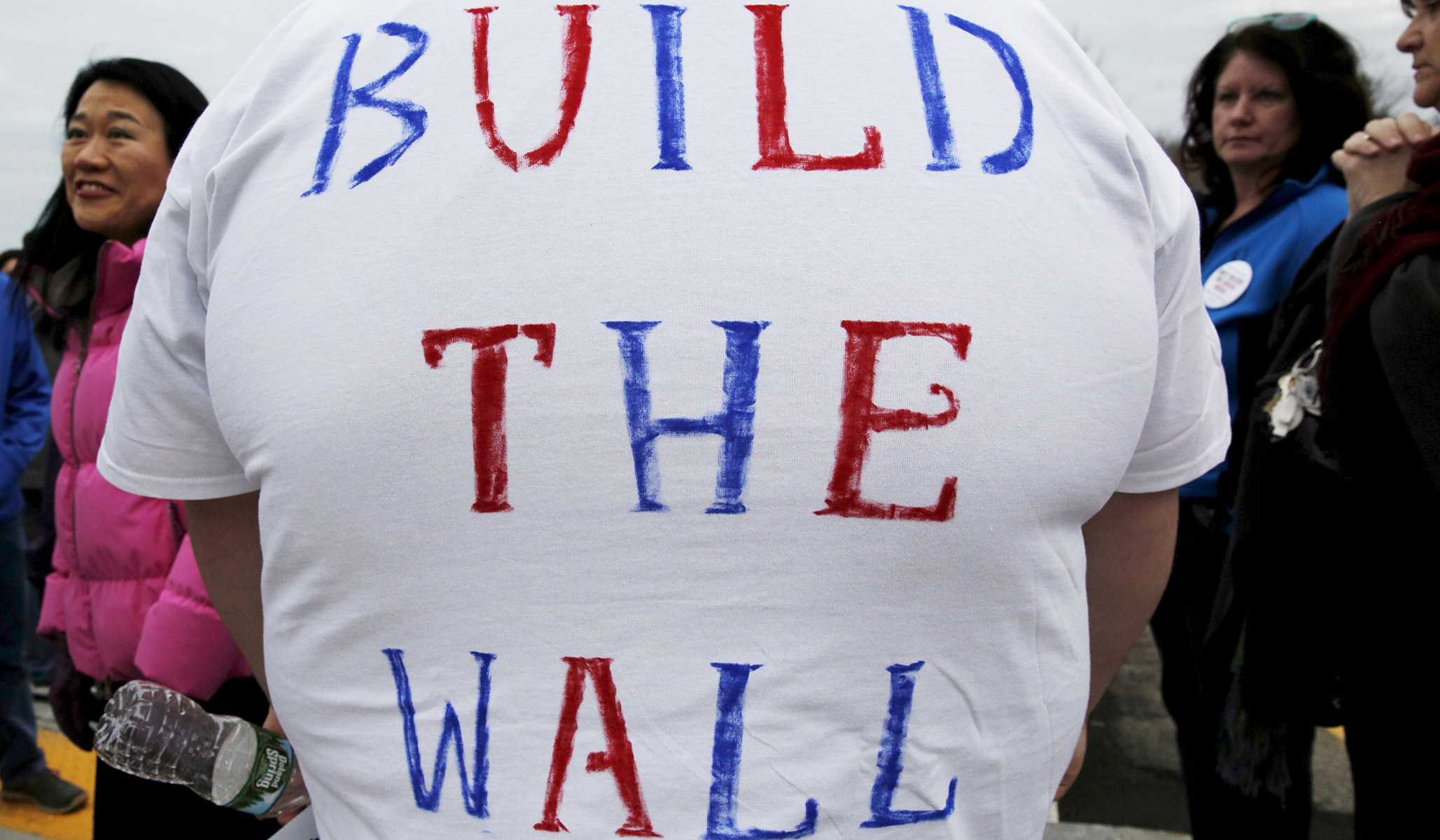 President Trump again advocated a government shutdown to coerce funding for a border wall during a Wednesday radio interview, calling it a "great campaign issue" for Republicans.
"I actually think it's a great campaign issue. I think it would be great before [the midterm elections]. But I don't want to disappoint a lot of very good people that are working with me," Trump told Rush Limbaugh Wednesday, presumably referring to congressional Republicans hesitant to embrace a shutdown as a negotiating tactic just months before November's elections.
Earlier in the interview, Trump explicitly said he preferred to secure border wall funding prior to the elections.
"I happen to think it would be a good thing to do before. I actually think we'd get more and there'd be more pressure on the other side, because we're doing it because the Democrats are not giving us the votes," he said.
The comments come two days after the president first expressed his willingness to prevent the passage of an appropriations bill before the September 30 fiscal year deadline in the event that Democrats obstruct the appropriation of adequate border-wall funding.
"If we don't get border security after many, many years of talk within the United States, I would have no problem doing a shutdown," Trump said during a Monday news conference with the visiting Italian prime minister. "We're the laughingstock of the world. . . . We have the worst immigration laws anywhere in the world."
Trump reiterated his willingness to initiate a government shutdown in a series of Tuesday afternoon tweets.
…Border Security is National Security, and National Security is the long-term viability of our Country. A Government Shutdown is a very small price to pay for a safe and Prosperous America!

— Donald J. Trump (@realDonaldTrump) July 31, 2018
The House has allocated $5 billion for a wall and additional border-security measures in their appropriations bill, while the Senate has allocated just $1.6 billion. The White House has endorsed the $5 billion spending commitment and a number of Senate Republicans have said they would like to move farther in that direction when the two spending bills are resolved in a conference committee.
Send a tip to the news team at NR.