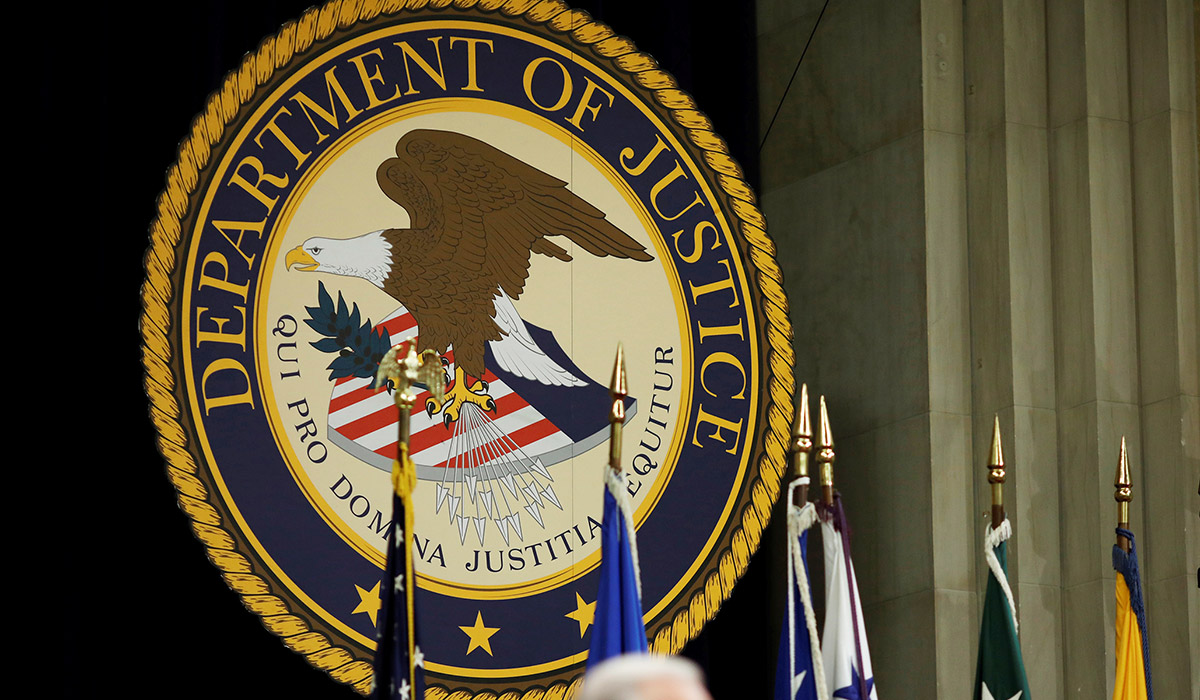 The Department of Justice inspector general has been asked to examine whether the FBI's surveillance of the Trump campaign was politically motivated, the agency announced Sunday just hours after Trump demanded the probe on Twitter.
Trump spent much of Sunday bemoaning the state of the ongoing special counsel investigation before demanding in a Sunday afternoon tweet that "the Department of Justice look into whether or not the FBI/DOJ infiltrated or surveilled the Trump Campaign for Political Purposes — and if any such demands or requests were made by people within the Obama Administration!"
The Department of Justice responded hours later, announcing the inspector general had been asked to expand an ongoing review of the applications to monitor former Trump campaign adviser Carter Page "to include determining whether there was any impropriety or political motivation in how the FBI conducted its counterintelligence investigation of persons suspected of involvement with the Russian agents who interfered in the 2016 presidential election."
The announcement, which also noted that a U.S. attorney would be consulted if wrongdoing were discovered, comes after a number of media outlets revealed that a retired American professor and longtime intelligence source offered his services to three Trump campaign advisers in an effort to assist special counsel Robert Mueller's probe.
The Cambridge University professor met with George Papadopoulos — a former foreign policy adviser now under indictment — roughly two months before the election, the Daily Caller first reported in March. The academic, who has ties to the CIA and MI6, also contacted Carter Page and Sam Clovis during the 2016 campaign, the New York Times and the Washington Post reported last week.
Trump has seized on the reports as evidence that the FBI planted a spy in his campaign but that assertion has not been substantiated.
"Reports are there was indeed at least one FBI representative implanted, for political purposes, into my campaign for president," Trump tweeted on Friday. "It took place very early on, and long before the phony Russia Hoax became a 'hot' Fake News story. If true — all time biggest political scandal!"
The new internal department of Justice investigation may further complicate the conclusion of Mueller's investigation. Trump attorney Rudy Giuliani told the Washington Post Sunday that Mueller offered to wrap up the investigation by September 1 if Trump agreed to an interview.
NOW WATCH: 'Trump Demands Justice Department Look Into FBI'
Send a tip to the news team at NR.