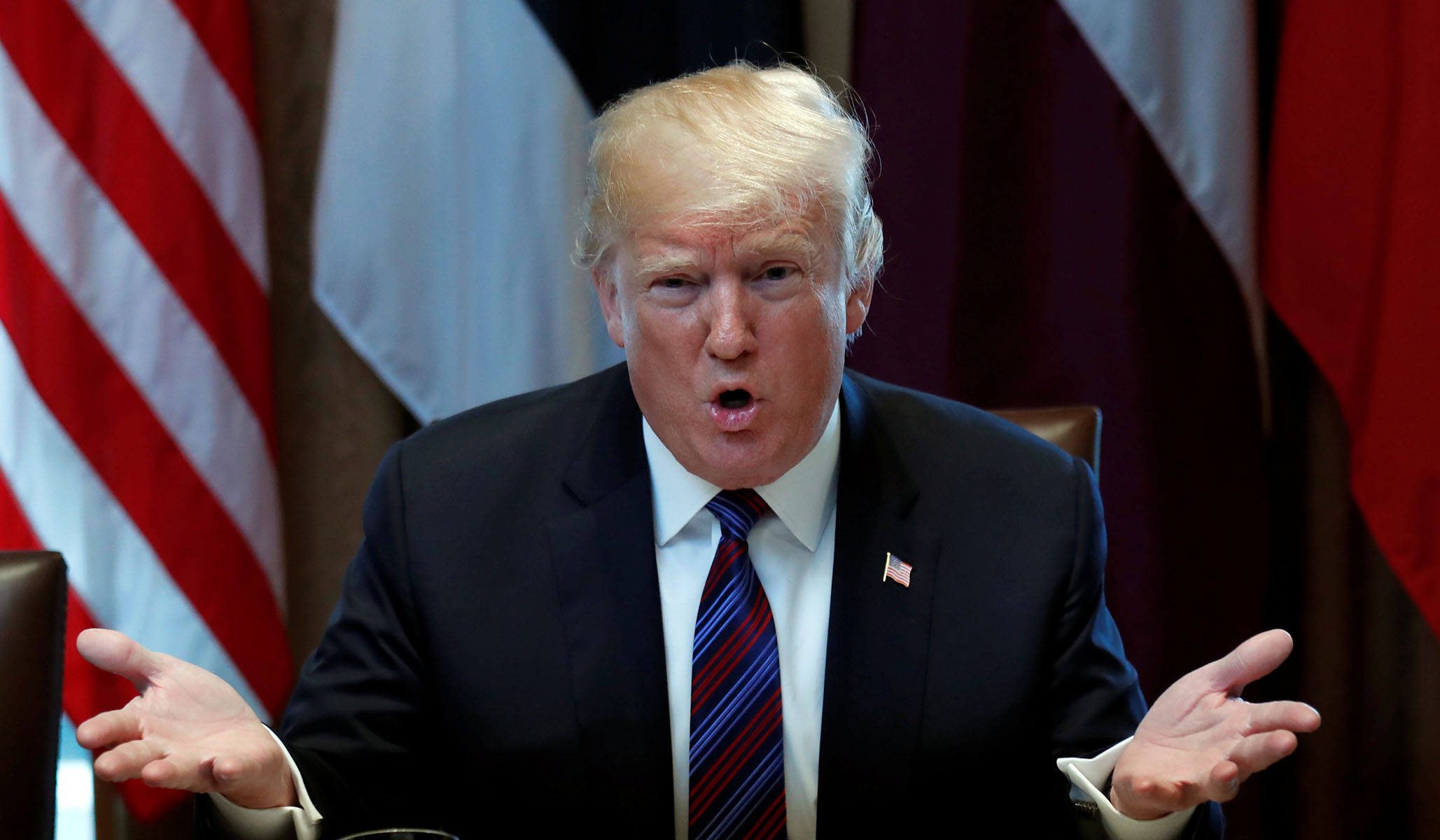 President Donald Trump admitted Thursday that he knew his embattled personal attorney Michael Cohen was representing him in negotiations with Stormy Daniels, the porn star who alleges she had an affair with Trump, and whom Cohen ultimately paid $130,000 in hush money weeks before the 2016 election.
While attempting to downplay his relationship with Cohen during an early morning rant on Fox & Friends, Trump let slip that Cohen was representing him when he secured a non-disclosure agreement from Daniels.
"Let me just tell you, Michael is in business — he is really a businessman, a fairly big business, as I understand it," Trump said. "I don't know his business, but this doesn't have to do with me. Michael is a businessman. He has got a business. He also practices law."
"A percentage of my overall legal work — a tiny, tiny little fraction. But Michael would represent me and represent me on some things. He represents me like with this crazy Stormy Daniels deal, he represented me," Trump added.
Earlier this month Trump insisted he was unaware of the payment, which Cohen provided to Daniels in exchange for her silence regarding her alleged affair with Trump. Asked by reporters aboard Air Force One whether he knew of the payment when it was made, Trump replied simply, "No."
"You'll have to ask Michael Cohen," Trump said when pressed on why the payment was made. "Michael is my attorney. You'll have to ask Michael." He added that he didn't know where the $130,000 came from.
Despite the admission, Trump insisted that he is "not involved" in the civil suit Daniels brought against Cohen in an attempt to release herself from the non-disclosure agreement.
Send a tip to the news team at NR.