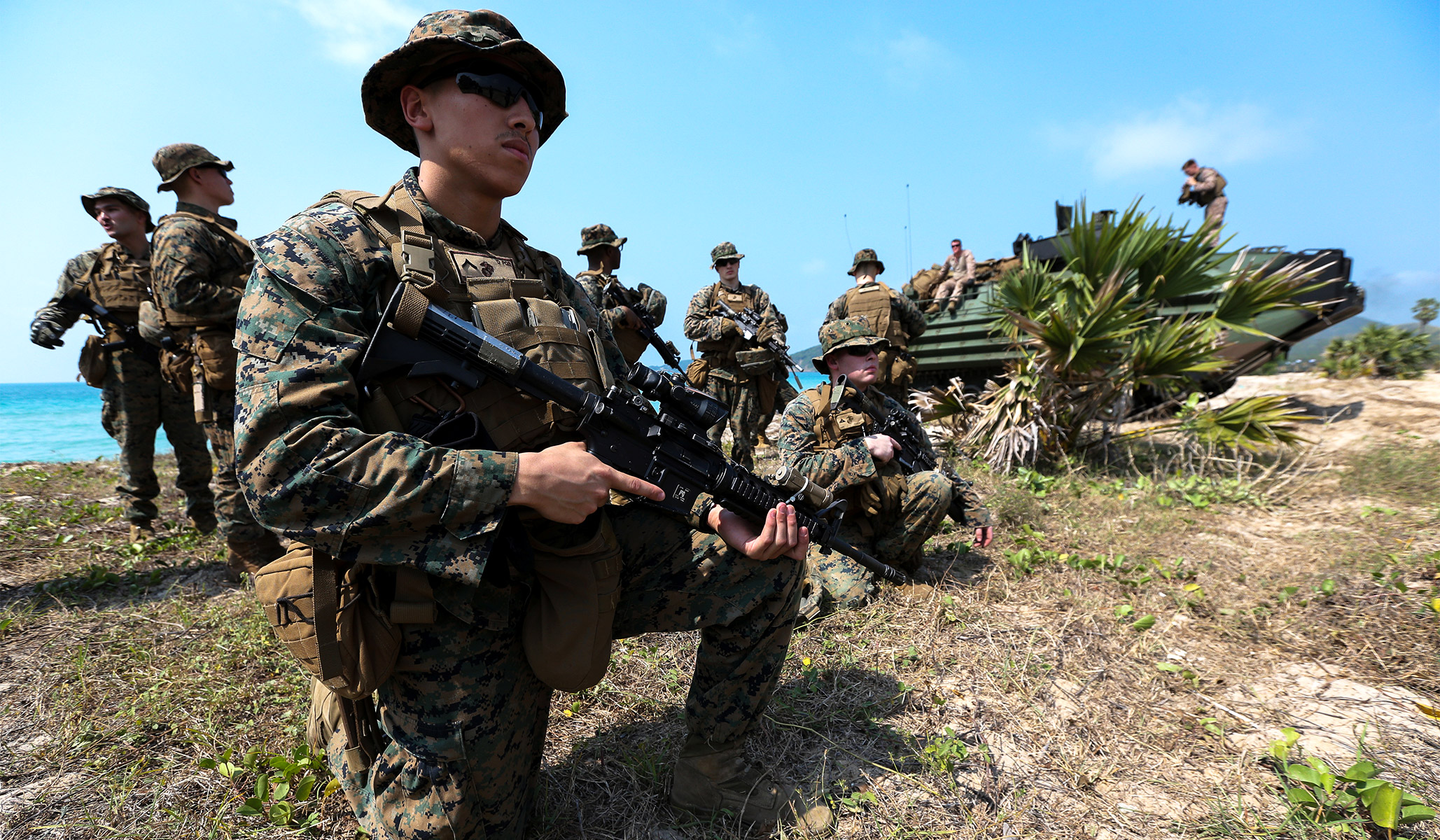 After failing to secure funding for his long-promised border wall, President Donald Trump is considering alternative options to combat illegal immigration, including the use of military personnel to bolster border security.
"We have very bad laws for our border, and we are going to be doing some things — I've been speaking with General Mattis — we're going to be doing things militarily," Trump told reporters at the White House Tuesday during a meeting with a group of Baltic heads of state. "Until we can have a wall and proper security, we're going to be guarding our border with the military. That's a big step. We really haven't done that before, or certainly not very much before."
In addition to the militarization of the border, Trump also appears to be targeting the so-called catch-and-release policy, which allows families that arrive at the southern border from countries other than Mexico to remain in the U.S. until the authorities determine their legal status.
"We cannot have people flowing into our country illegally, disappearing, and by the way never showing up for court," he told reporters.
Trump has returned to the hardline immigration rhetoric that defined his campaign after enduring attacks from his base over his failure to secure border-wall funding as part of the $1.3 trillion spending bill signed last month. He seized on a Fox News report about a "caravan" of illegal immigrants traveling to the U.S.–Mexico border from Honduras in a Sunday tweet, threatening to discontinue NAFTA negotiations should Mexico fail to stop the flow of illegal immigrants.
The big Caravan of People from Honduras, now coming across Mexico and heading to our "Weak Laws" Border, had better be stopped before it gets there. Cash cow NAFTA is in play, as is foreign aid to Honduras and the countries that allow this to happen. Congress MUST ACT NOW!

— Donald J. Trump (@realDonaldTrump) April 3, 2018
Mexican authorities responded to the tweet by vowing to intercept the caravan and grant visas to some of the illegal immigrants, but maintained that some of the families will likely make it to the southern border where, in accordance with current policy, they will be allowed to enter the country to await trial. Trump fired back on Tuesday, telling reporters that "the big Caravan of People from Honduras" must be intercepted before it reaches the border.
A group called Pueblo Sin Fronteras organized the 1,200 person caravan, which, according to the group, is mostly composed of the elderly, infants, and people fleeing violence in their home countries.
Send a tip to the news team at NR.