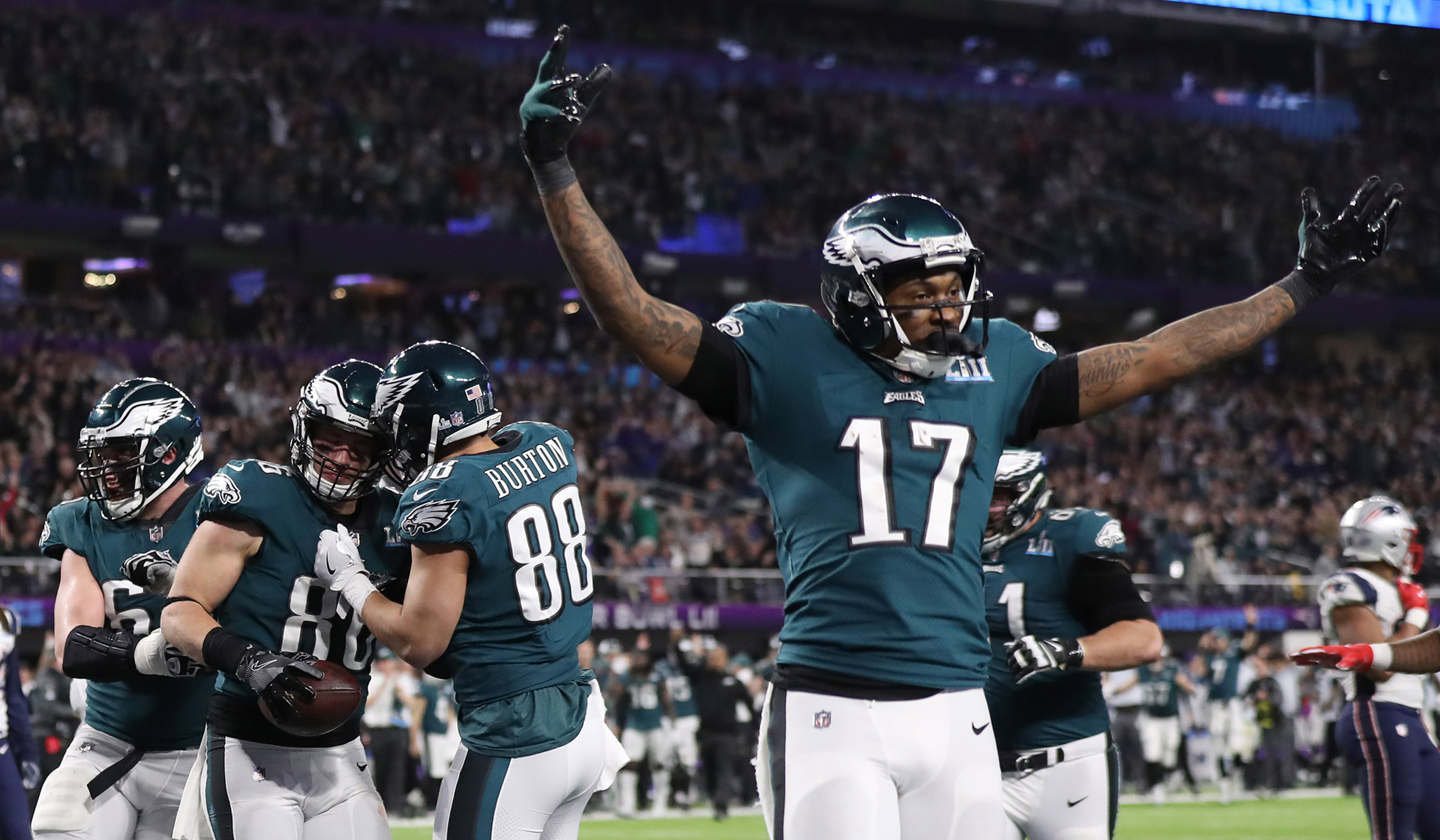 President Trump disinvited the Super Bowl champion Philadelphia Eagles from a planned White House celebration late Monday after some players said they would not attend the ceremony to protest the president's sustained attacks on NFL players who kneeled during the national anthem last season.
In a Monday night tweet, Trump announced that he cancelled the event because "only a small number of players decided to come."
"Staying in the Locker Room for the playing of our National Anthem is as disrespectful to our country as kneeling. Sorry!" he added, referencing a recently announced NFL policy that allows players to stay in the locker room during the national anthem but requires them to stand if they do take the field.
The Eagles initially told the White House they would attend the celebration, scheduled for Tuesday, with roughly 70 people but lowered the number of expected attendees to just ten or twelve on Monday, according to the Washington Post.
Trump repeatedly attacked NFL players for kneeling during the national anthem to protest police brutality last season and called on owners to fire players who refused to stand during the pre-game ceremony.
The president's comments sparked a heated national debate that forced owners to weigh their players' right to free expression against the sentiment of NFL fans, many of whom stopped tuning in during the controversy, as evidenced by a roughly 9 percent ratings drop relative to the previous season.
"They disagree with their President because he insists that they proudly stand for the National Anthem, hand on heart, in honor of the great men and women of our military and the people of our country," Trump said in a statement, issued by the press secretary.
A number of Eagles players have spoken out about why they would not attend the celebration while many more who have not spoken publicly are reportedly angry about the recently announced national anthem policy and what they view as Trump's role in pressuring the league to crack down on protests.
Send a tip to the news team at NR.