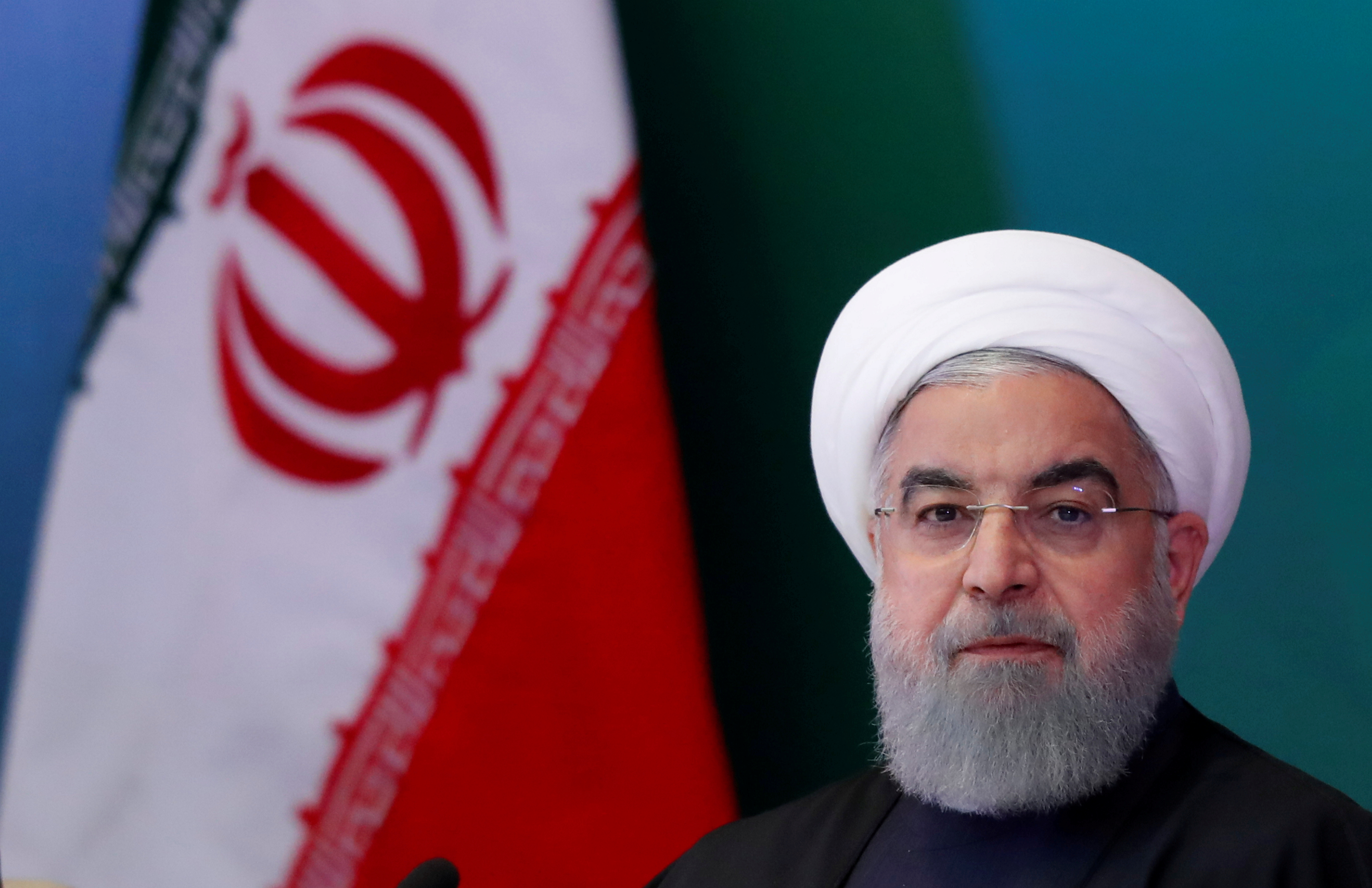 President Trump warned Iran Tuesday of dire consequences if the country restarts its nuclear-weapons program.
"You can mark it down: If they restart their nuclear program they will have bigger problems than they ever had before," Trump said in an Oval Office meeting with French president Emmanuel Macron and reporters.
The president has promised in the past to cancel the agreement, which he has called "the worst deal ever." But Macron, German chancellor Angela Merkel, and other European leaders are pushing for the U.S. to remain a party to the 2015 deal, which lifted some sanctions on Iran in exchange for its promise to curb its nuclear ambitions. Leaders from the surrounding regions believe the deal will deter Iran from acquiring nuclear weapons again.
"The Iran deal is an important issue but we have to take a far broader picture, which is security in the overall region," Macron said. "What we want to do is to contain Iran and its presence in the region."
Trump has not said what he will do as the May 12 deadline for re-certifying the deal approaches.
The Iran deal is "insane," "terrible," and "ridiculous" and "should never been made," Trump told reporters. "But we will be talking about it. I know the president [Macron] wants to speak to me about that."
Trump remarked that the Obama-era deal does not crack down enough on Iran's missile-testing capabilities, and the country is "allowed to test missiles all over the place."
"It just seems that no matter where you go in the Middle East, wherever you go, Iran is behind it," he said.
Iran's foreign minister, Javad Zarif, has warned the U.S. of "unpleasant" consequences if the deal is destroyed.
Send a tip to the news team at NR.