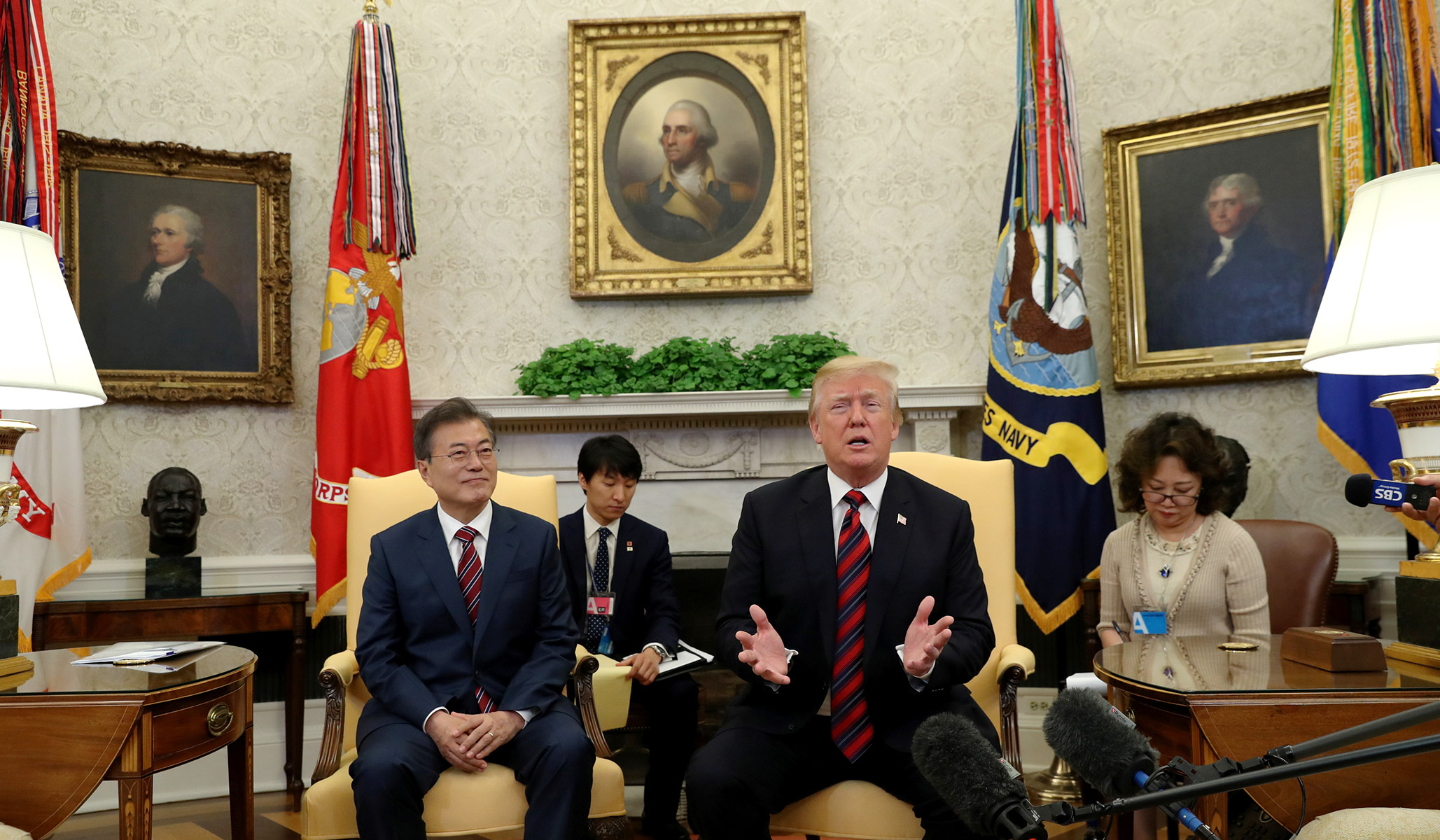 President Trump told reporters Tuesday that his widely anticipated meeting with Kim Jong-un may not happen on June 12, as was previously announced.
Trump suggested the meeting, which is set to take place in Singapore, may be pushed back to a later date or canceled altogether.
"Maybe it will happen later," he said. "We're moving along. We'll see what happens."
Trump made the comment as South Korean president Moon Jae-in arrived at the White House to discuss his expectations for the historic summit, which was placed in jeopardy last week when North Korean officials publicly vowed to never surrender their nuclear weapons in exchange for economic concessions.
Kim canceled high-level diplomatic talks with South Korea last week to express his displeasure with long-scheduled joint military exercises conducted by the U.S. and the South, interrupting weeks of conciliatory gestures, which included the release of three U.S. hostages detained in North Korea.
Vice President Mike Pence insisted Monday that planning for the summit is progressing on schedule and reiterated Trump's threat that Kim could suffer the fate of deposed Libyan dictator Moammar Qaddafi if he fails to negotiate in good faith.
"There was some talk about the Libyan model last week, and you know, as the President made clear, this will only end like the Libyan model ended if Kim Jong Un doesn't make a deal," Pence told Fox News.
When pressed on whether his statement constituted a threat, Pence responded "well I think it's more of a fact."
The comparison of Kim to Qaddafi, first made by hawkish national-security adviser John Bolton earlier this month, drew the ire of a North Korean official, who told state media that it was indicative of "an awfully sinister move to impose on our dignified state the destiny of Libya or Iraq which had been collapsed due to yielding the whole of their countries to big powers."
Send a tip to the news team at NR.