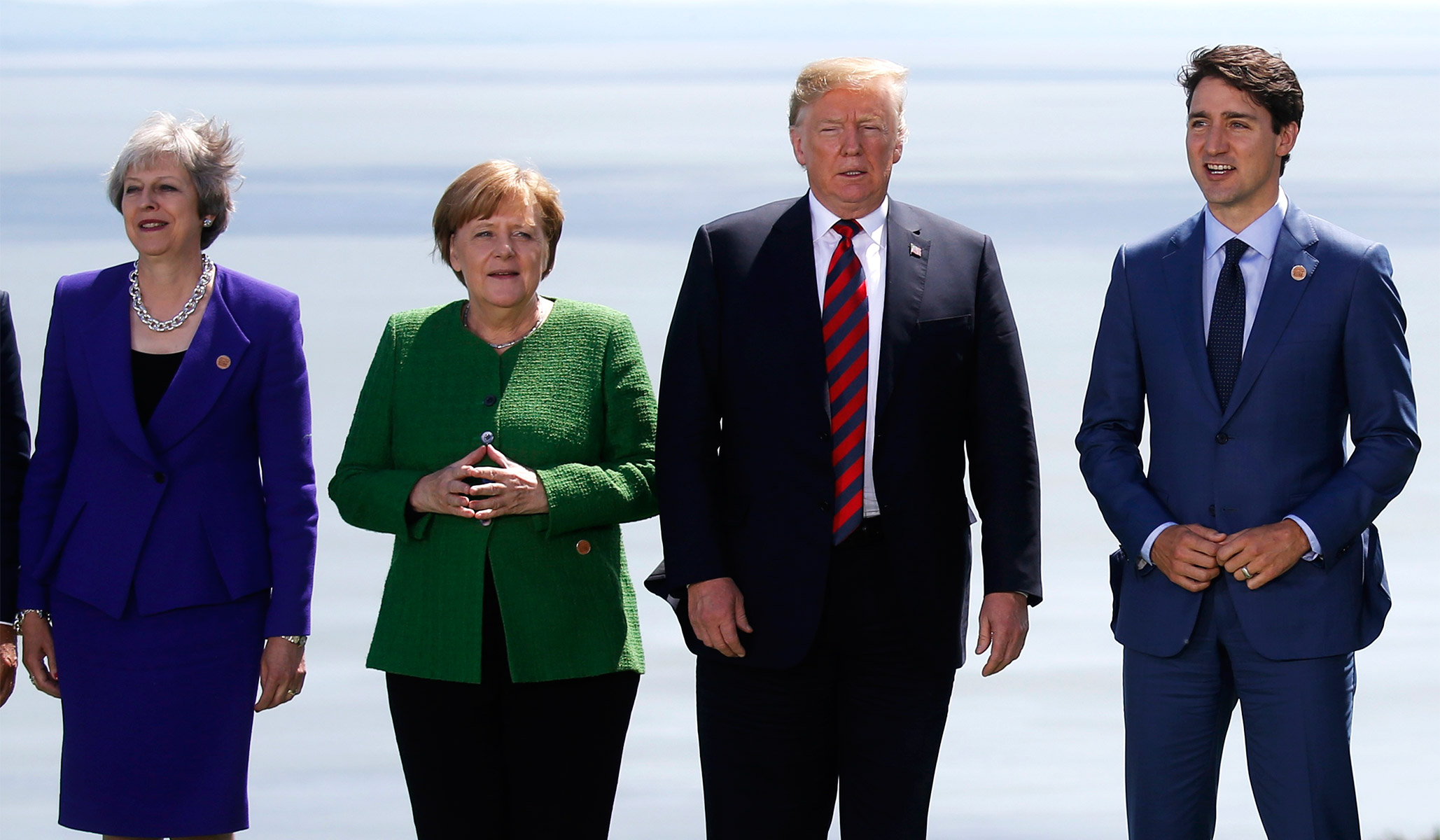 As the controversy continues to rage, world leaders have come out to condemn the Trump administration's policy of separating immigrant parents from their children while they are prosecuted for entering the country illegally.
British prime minister Theresa May called photos of children in cages "disturbing" and "wrong."
Canadian prime minister Justin Trudeau called the policy "wrong" and "unacceptable," and said he "can't imagine what the families living through this are enduring."
French government spokesman Benjamin Griveaux said that France and the U.S. "clearly don't share certain values," and called the photos of caged children "shocking."
"The thought that any state would seek to deter parents by inflicting such abuse on children is unconscionable," said U.N. High Commissioner for Human Rights Zeid Ra'ad al-Hussein.
Iran's leader, Ayatollah Ali Khamenei, whose regime routinely jails dissidents and engages in other human-rights abuses, also jumped at the chance to condemn the U.S. government.
"Seeing the images of the crime of separating thousands of children from their mothers in America makes a person exasperated," Khameinei said, according to his official website. "But the Americans separate the children from the immigrant parents with complete maliciousness."
NOW WATCH: 'Theresa May Does Not Agree With Trump Immigration Policy'
[jwplayer 0F5GICQW-mFslriqe]
Send a tip to the news team at NR.