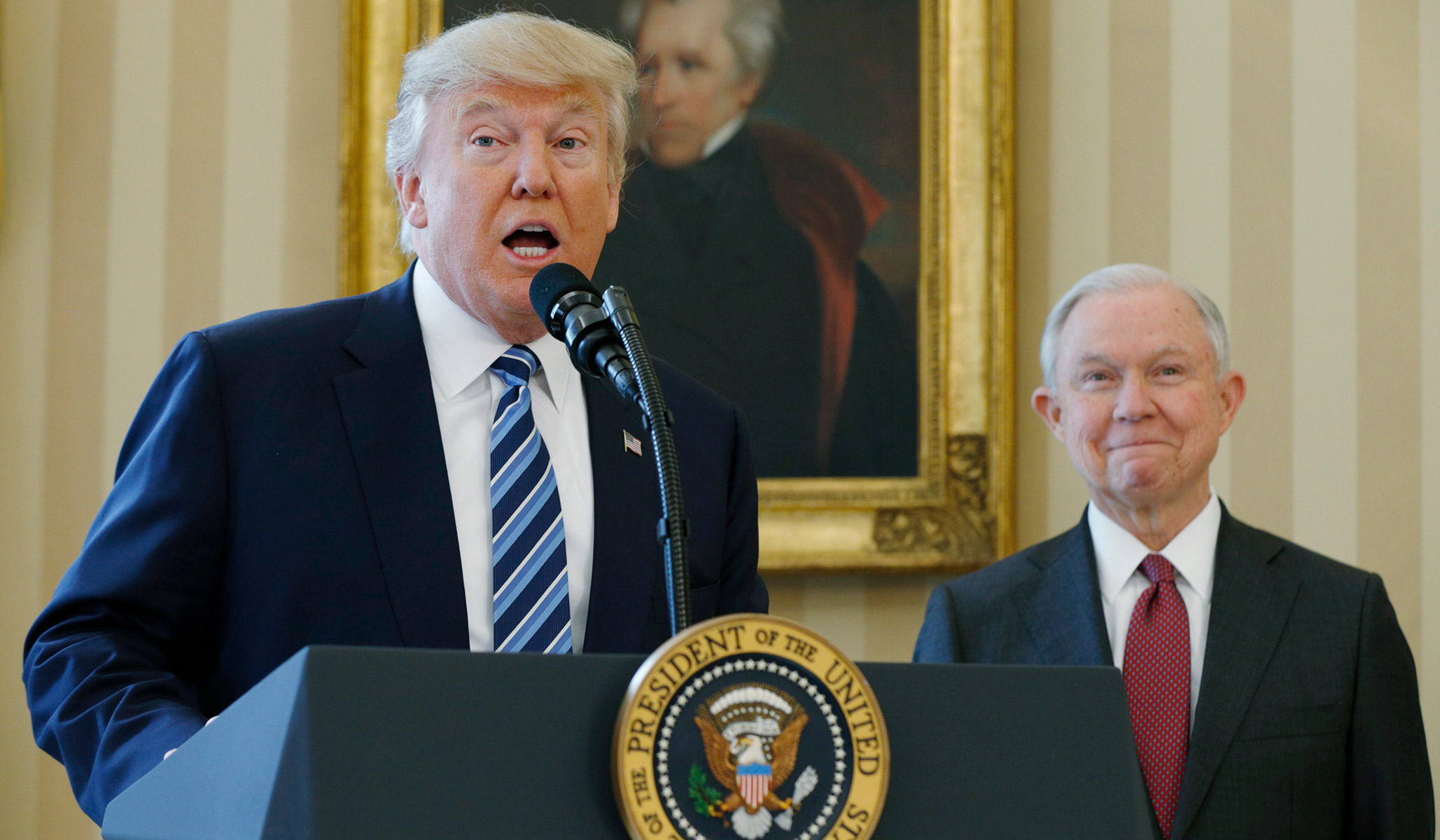 President Trump called on attorney general Jeff Sessions to end special counsel Robert Mueller's probe into Russian election interference in a Wednesday morning tweet.
..This is a terrible situation and Attorney General Jeff Sessions should stop this Rigged Witch Hunt right now, before it continues to stain our country any further. Bob Mueller is totally conflicted, and his 17 Angry Democrats that are doing his dirty work are a disgrace to USA!

— Donald J. Trump (@realDonaldTrump) August 1, 2018
While he has regularly lambasted Mueller's investigation as a biased "witch hunt", the tweet represents the first time in which Trump has publicly called on Sessions to end the investigation. Though Trump has reportedly pressured Sessions to end the investigation in private on multiple occasions.
Sessions recused himself from all matters related to the 2016 campaign last year after his meetings with Russian ambassador Sergei Kislyak became public. Deputy attorney general Rod Rosenstein assumed then appointed special counsel Mueller to investigate the Russian election meddling and whether anyone in the Trump campaign colluded with the Kremlin.
The tweet comes one week after a New York Times report revealed that Mueller's team is examining the president's tweets for evidence of obstruction of justice.
Mueller is reportedly interested in Trump's public criticism of Sessions and James Comey, who he later admitted to firing partly due to the former FBI director's  refusal to publicly exonerate him as a non-suspect in the Russia probe.
Government prosecutors believe Trump's public criticisms of Comey may constitute witness tampering, according to the report. Those criticisms occurred around the same time Trump began attacking Sessions for choosing to recuse himself. The president launched multiple tirades against Sessions over a three day period last July and reportedly seriously considered firing him after trying to convince him to reverse his decision.
NOW WATCH: "Trump Says Attorney General Should Stop Mueller Probe 'Right Now'"
Send a tip to the news team at NR.