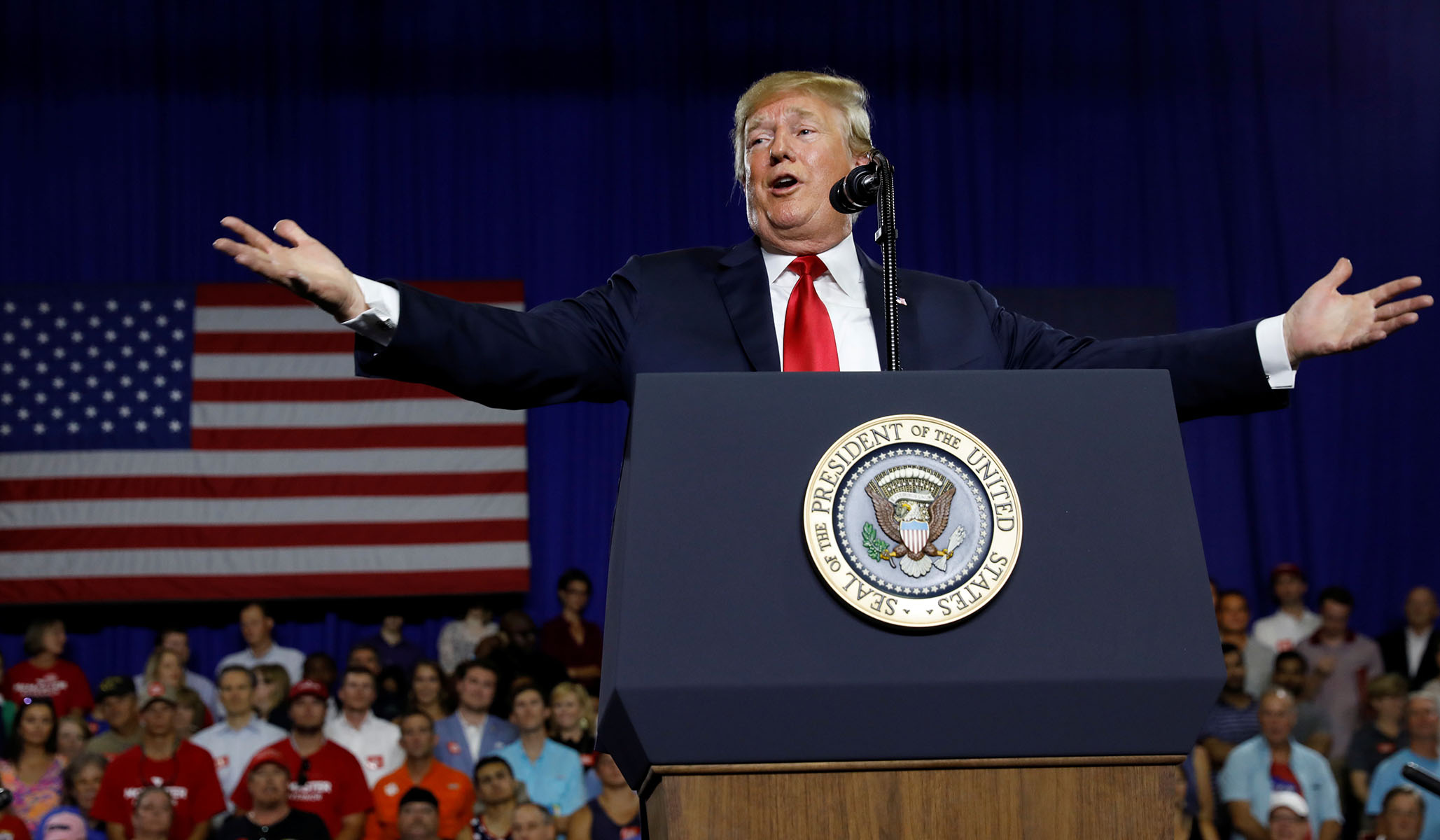 President Trump castigated the "globalist" Koch brothers in A Tuesday morning tweet sent days after the conservative business magnate Charles Koch suggested he would be open to contributing his substantial financial and political resources to Democratic candidates in the midterm elections.
"The globalist Koch Brothers, who have become a total joke in real Republican circles, are against Strong Borders and Powerful Trade. I never sought their support because I don't need their money or bad ideas," the president wrote on Twitter. "They love my Tax & Regulation Cuts, Judicial picks & more. I made them richer."
Charles, who leads the brothers' massive donor network, sharply criticized the administration's protectionist trade agenda during a Koch network gathering in Colorado Springs over the weekend, and signaled a willingness to back Democrats who embraced his long-championed libertarian principles.
"I don't care what initials are in front or after somebody's name — I'd like there to be many more politicians who would embrace and have the courage to run on a platform" that acts in keeping with his political priorities, which include lowering taxes and regulation, criminal justice reform, permissive immigration policy and free trade.
Brian Hooks, president of the Koch Foundation, was more direct in his criticism of the administration.
"The divisiveness of this White House is causing long-term damage," Hooks told reporters over the weekend. "When in order to win on an issue someone else has to lose, it makes it very difficult to unite people and solve the problems in this country. You see that on trade: In order to get to a good place on trade, convince the American people that trade is bad."
The Koch brothers, who remained largely dormant during the 2016 presidential election, also came under fire from former White House chief strategist Steve Bannon following their comments over the weekend.
"Shut up and get with the program," Bannon said, directing the conservative political fixtures to abandon their commitments and back Trump's agenda without question.
Trump, however, declined their support in a subsequent Tuesday morning tweet.
"Their network is highly overrated, I have beaten them at every turn. They want to protect their companies outside the U.S. from being taxed, I'm for America First & the American Worker – a puppet for no one," Trump tweeted. "Two nice guys with bad ideas. Make America Great Again!"
Send a tip to the news team at NR.