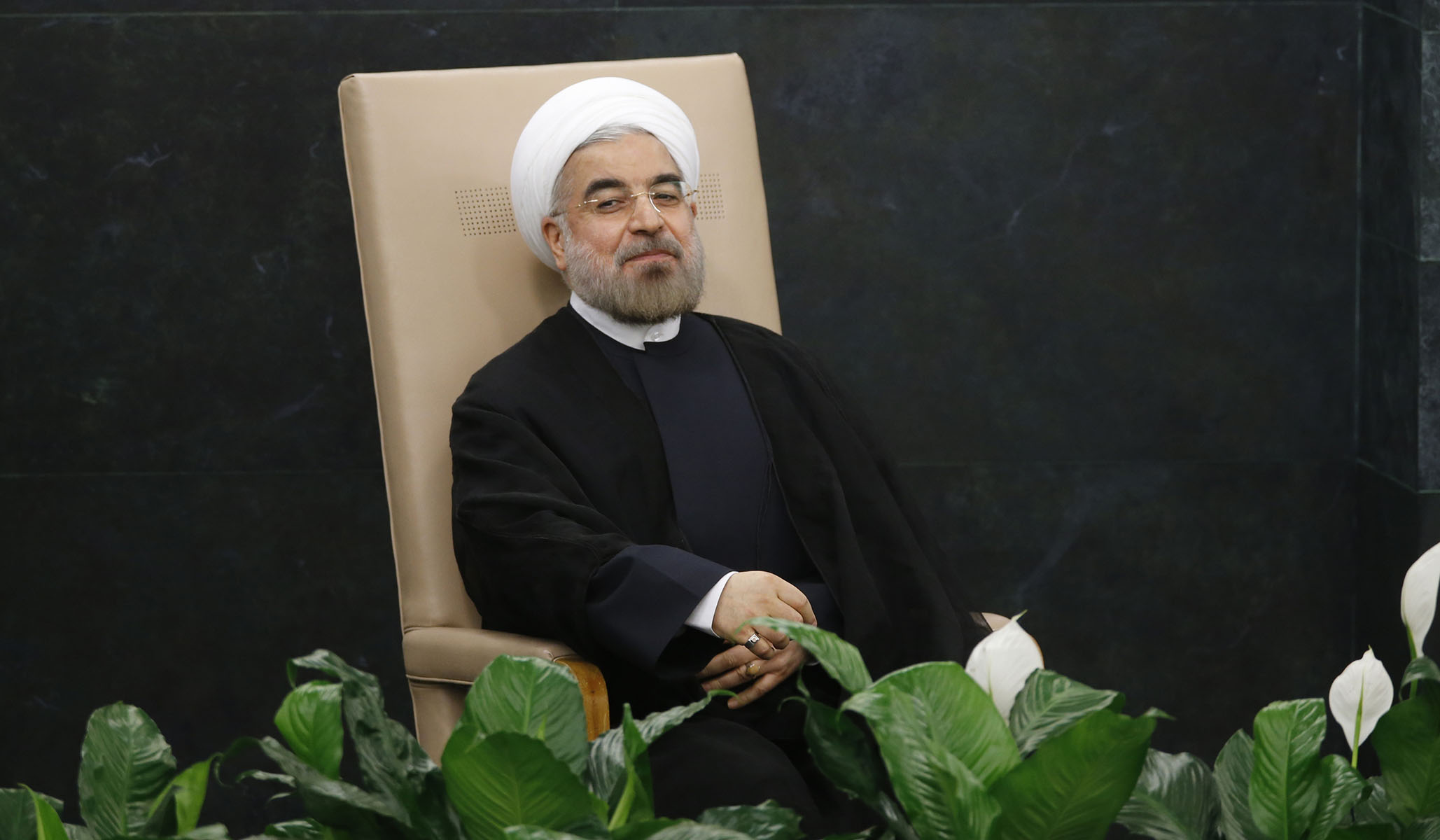 President Trump said on Monday that he thinks threatening to scrap the Iran deal sends the right message to North Korea ahead of diplomatic negotiations with Pyongyang.
"I think it sends the right message," the president said, responding to a reporter's question about whether his talk of leaving the deal is sending the wrong message to the dictatorship. He went on to remark that the "horrible" deal is set to expire in seven years anyway, and Iran would be free again at that point to restart its nuclear program.
"That's not acceptable. Seven years is tomorrow," Trump said.
Meanwhile, Israeli prime minister Benjamin Netanyahu dropped a bombshell on Monday, saying Iran lied when it claimed it never had a nuclear-weapons program, and continued to lie to an international watchdog charged with checking on whether it was obeying the terms of the deal.
"Even after the deal was made, Iran continued to preserve and expand its nuclear know-how for use at a later date," Netanyahu said.
"They're not sitting back idly," Trump agreed, mentioning Netanyahu's statement. "They're setting off missiles, which they say are for television purposes. I don't think so."
"We'll see what happens," the president concluded. "That doesn't mean we won't negotiate a real agreement."
Trump also said he is optimistic that the plan to meet North Korean leader Kim Jong-un in the coming months will move forward. One of the locations being considered is the Demilitarized Zone (DMZ) between North and South Korea.
Numerous countries are being considered for the MEETING, but would Peace House/Freedom House, on the Border of North & South Korea, be a more Representative, Important and Lasting site than a third party country? Just asking!

— Donald J. Trump (@realDonaldTrump) April 30, 2018
The Koreas on Friday announced an official end to their 68-year state of war, which had been paused under a cease-fire agreement since 1953.
A South Korean official said on Monday that South Korean president Moon Jae-in thinks Trump should receive the Nobel Peace Prize for his part in convincing North Korea to come to the table and consider giving up its nuclear weapons.
Send a tip to the news team at NR.