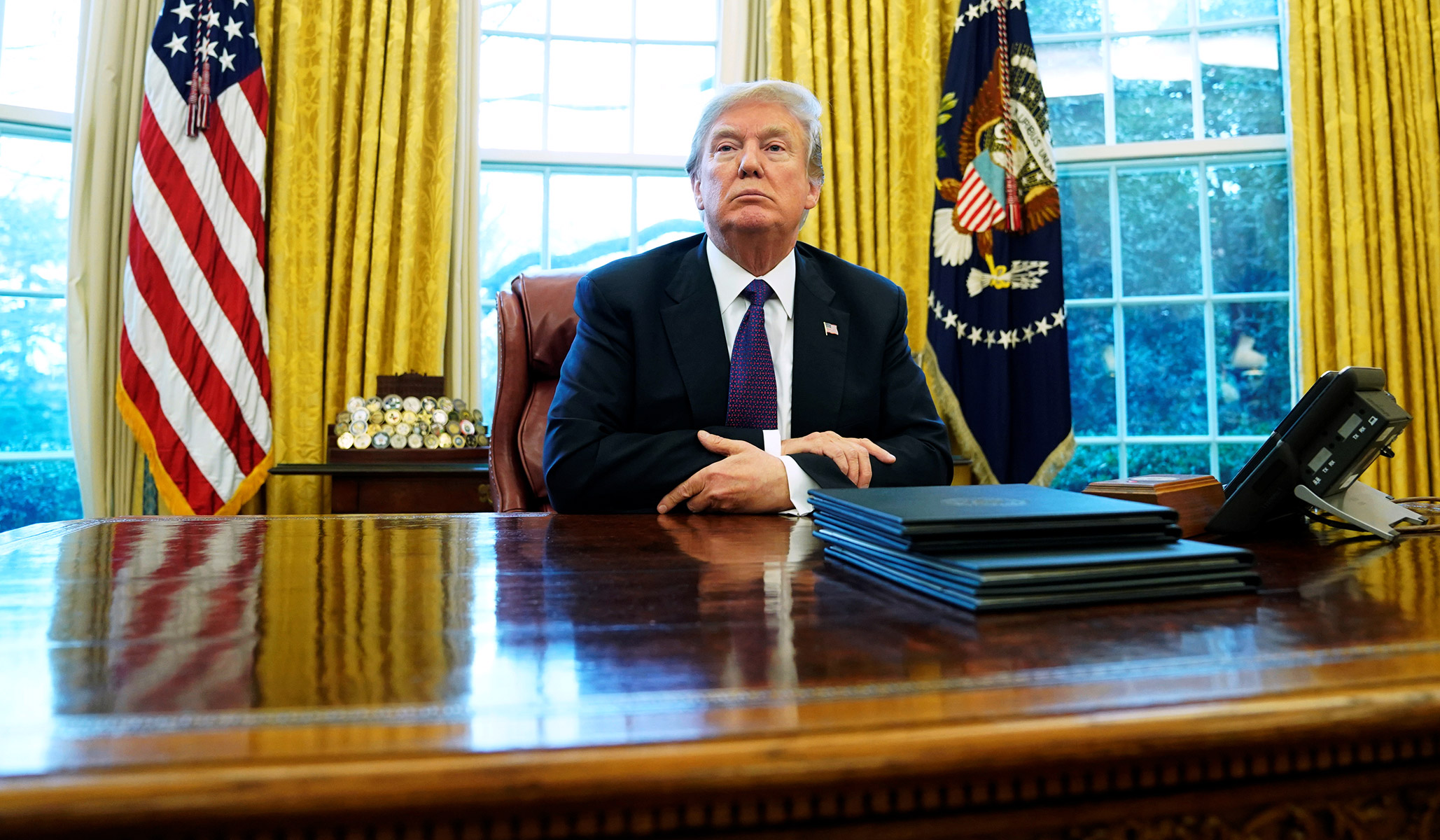 President Trump took a swipe at China, Amazon, and the Washington Post all in the same breath Thursday morning, criticizing a Post headline about the tariffs Beijing and Washington recently imposed on each other.
"Trump Defiant as U.S. Adds Trade Penalties," read the Thursday Post headline. The president suggested the newspaper should revise it:
The Fake News Washington Post, Amazon's "chief lobbyist," has another (of many) phony headlines, "Trump Defiant As China Adds Trade Penalties." WRONG! Should read, "Trump Defiant as U.S. Adds Trade Penalties, Will End Barriers And Massive I.P. Theft." Typically bad reporting!

— Donald J. Trump (@realDonaldTrump) April 5, 2018
Trump slapped tariffs on $50 billion in Chinese exports to America this week, saying he wanted to punish the country for its theft of intellectual property and unfair trade practices. China retaliated almost immediately with tariffs on around $50 billion in American products.
Meanwhile, the White House has been working tirelessly to soothe worries about a global trade war resulting from the tariffs. Trump's top economic adviser, Larry Kudlow, seemed to suggest on Thursday that the tariffs may not even take effect. "Technically, both countries have just proposed tariffs. Nothing's been enacted," he told reporters at the White House just before Trump's tweet. Commerce secretary Wilbur Ross also downplayed China's move, saying the levies "amount to about three-tenths of a percent of our GDP. So, it's hardly a life-threatening activity."
The stock market took a major hit this week in anticipation of the effects the tariffs will have on U.S. consumers and companies, and in response to the president's increasingly loud attacks on Amazon and its CEO, Jeff Bezos, who also owns the Post.
Send a tip to the news team at NR.